In New Zealand, one industry's waste became another industry's innovative and nutritious feed solution. Mussel farmers were discarding what they believed to be 'mussel waste'. This is mussels that were too small or too big, broken, covered in barnacles. But Frenz founder and managing director, Rob Darby, saw an opportunity to create a valuable feed ingredient using this 'waste' for his free-range chickens.
The hens really liked the mussel and also ate most of the pieces of mussel shell.
The beginning of the mussel waste tale
Rob tells the tale of the beginning of this venture. "Many years ago, I came to know a guy in the well-known fishing village of Coromandel. He worked on a mussel barge and would use the surplus waste mussel to make and sell fishing burley. I used to give the burley leftovers to the hens and noticed how keen they were in devouring it."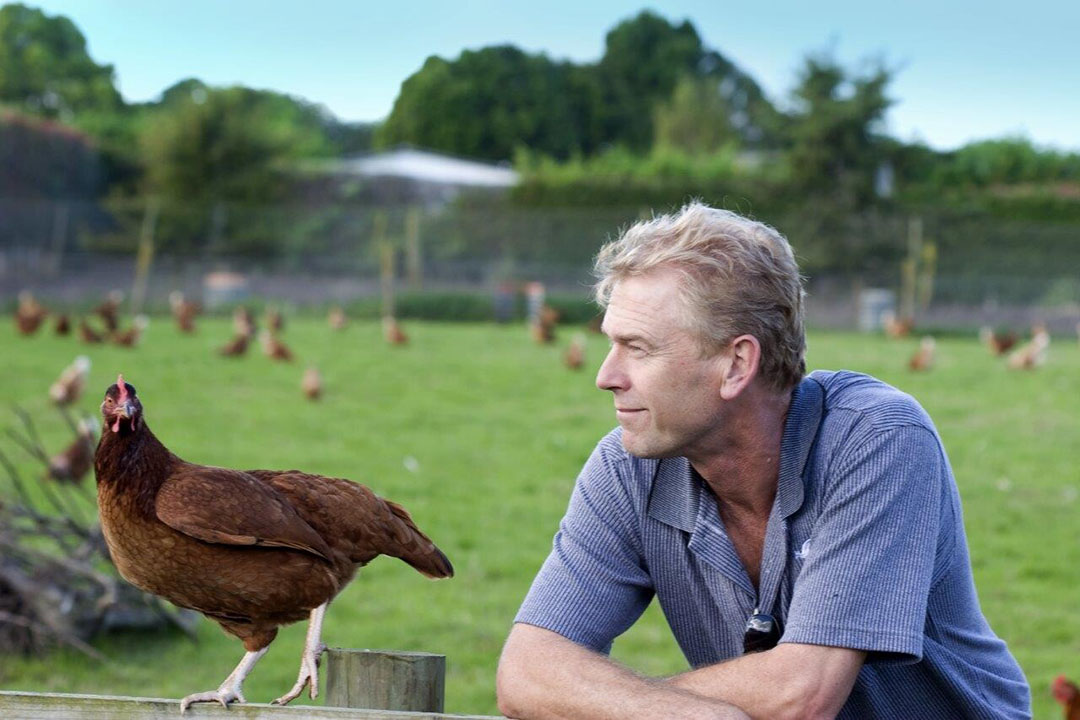 Mussels: a superfood for hens
Frenz hens have unlimited access to the outdoors and are used to being out and about in the morning while it is still dark and are used to eating worms and snails – the early bird really does catch the worm, says Rob. "To them mussels are just another mollusc. The hens really liked the mussel and also ate most of the pieces of mussel shell. I started to notice how good the hens' feathers began to look, including an improvement in egg shell colour. They were obviously getting a lot of beneficial nutrients from the mussels," says Rob. He added that the green-lipped mussel is a superfood which, in addition to its anti-inflammatory properties, contains a wide variety of vitamins, minerals, omega-3 fats, amino acids, antioxidants, enzymes, and many more beneficial nutrients.
…produce superior, healthy hens and nutrient-enriched eggs
Drying of the mussels
"Hens generally eat to energy. However, when you put out the mussel the more aggressive and dominant hens eat excess amounts. We knew if we were going to balance the benefits for all hens the mussels would need to be added to their feed. That meant it had to be dried and dried in such a way that the process didn't damage the many subtle nutrients so as the hen was able to impart these benefits into its egg," he says. So, instead of mussel waste being dumped overboard into our oceans or sent to land fill, it is now collected by Frenz, dried and turned into a valuable feed ingredient for the hens, which, according to Rob "produce superior, healthy hens and nutrient-enriched eggs".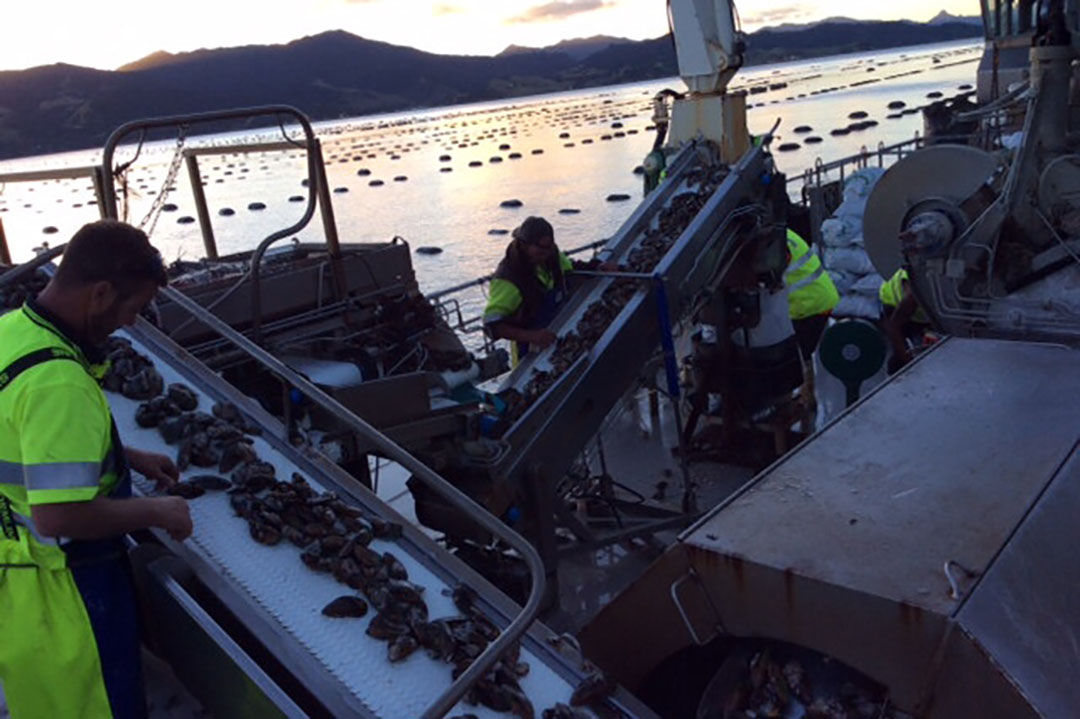 Increased levels of omega-3 in eggs
He notes that the inclusion of these natural dry green-lipped mussels to the hens' feed has increased the omega-3 content significantly, which has been confirmed by initial testing that was carried out by scientists at Callaghan Innovation and showed the mussel feed resulted in increased levels of omega-3 'good fats'. EPA+DHA was 77mg per 100g in standard free-range eggs compared with 162mg per 100g in eggs from hens receiving feed with dried mussel.
Rob currently processes a tonne of mussels a day, which equates to 300kg of dry feed. However, this is not enough and Rob is aiming for a 50-tonne-a-day operation as soon as it can be set up. "At present we are using 5-8% dry mussel in their feed but have more hens then feed available, so we are scaling up slowly." "The goal at Frenz is to produce superior eggs using the hens' natural ability of making better eggs by eating better feed and living in a natural environment without chemicals," says Rob.
When All About Feed asked what the most memorable part of the journey was, Rob told us that it was in the early days… "We decided to trial an unlimited supply to a small flock of birds. We used 11 cubic meter skip bin full of freshly crushed (undried) mussel and spread it out in the hens' paddock. At first the hens were weary and not sure what to make of it. By the second day the heap was covered like a brown blanket and hens carried some of the whole shells away and hid them in their nest boxes to gorge on in private. After 4 days they had consumed everything edible. We then brought another truckload in and the hens were waiting in a large group for the product to fall out of the truck!"