InVivo launches poultry pre-starter feed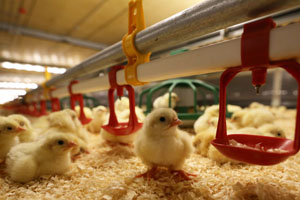 InVivo Animal Nutrition and Health, has launched a new poultry pre-starter feed. The product is to be used for day-old chick and contains high nutrient levels, including a natural patented additive as an alternative to growth promoters.
The product* was officially launched at EuroTier and is available across Europe. From the 1st quarter 2015 it will be available in South America and from mid-2015, clients in Central America and Asia have access to the product.
The company addresses that pre-starter feed for day old chicks allows improved feed intake, better day-old chick viability, enhanced flock uniformity and improved profitability. The new product is produced with the optimum granulometry required.
*Genesa