At the aquafeed production site in Nettetal, Germany the company produces 60,000 tonnes of feed per year. Safety, quality, efficiency and taking care of the environment are of paramount importance according to Gerrie van der Mee, plant manager at Alltech Coppens. Producing fish feed comes with some challenges, since every species has its own preferences, for example some pellets need to sink and others don't. Van der Mee shows a wall of all kinds of different pellets that are produced in the facility. Pellets in various shapes, colours and each with different properties. "It's quite a challenge to produce exactly the same feed every time for our customers. A challenge which we as a team are happy to take on."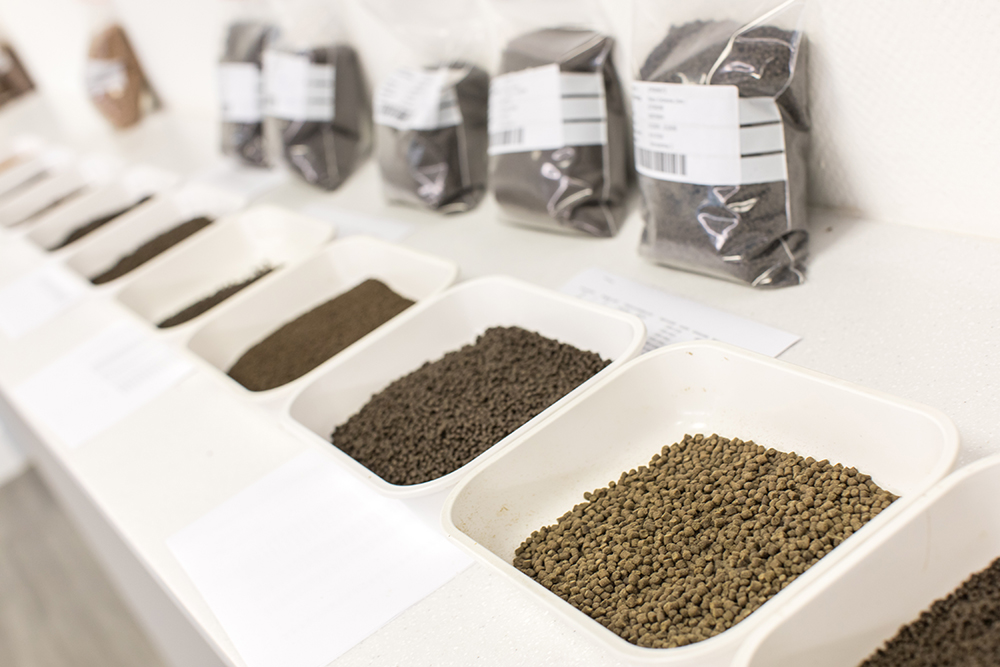 Efficiency is key in a uncertain market
Besides producing the best quality feed, a big focus is on producing as efficiently as possible. Especially now with the high prices of raw materials and the high energy costs, explains Van der Mee when he shows us their latest investment: An automatic bagging line, which saves the company time and labour.
According to Ronald Faber, CEO of Alltech Coppens and global aquaculture lead, it is a critical period: "In the third quarter of 2021 we already saw the first indications that raw material prices would go up. And then of course, after the outbreak of war, things exploded and we had to adapt very quickly. If you wait, you're too late. So we had to transfer the increased cost at all levels, not only raw materials, but also energy, transport, packing materials, everything.. and we had no other option then to increase the pricing to our customer base."
"My expectation is that raw material prices will continue to climb but not as fast as they did in the last 12 months. But there will be a steady increase until summer and I expect that prices will be more stable or slight decrease in the autumn. But there's still a lot of uncertainty in the market. Nothing is certain anymore."
Changing environment
The warehouse of the factory in Nettetal is fully packed. About 80% is destined to go to industrial customers and 20% is for the angling and hobby fish sector. Aquaculture is a seasonal market, which means that there is a production peak in summer; however, it seems that this is changing. Ronald Faber: "Because of climate change, the temperatures don't drop as before. Fish eat more when the temperature of the water is higher, so farmers continue to feed, even in the winter period. Some of our consumers have indoor farming, with a constant temperature and therefore a constant need for feed. That's why we no longer have that big wave in the summer, but more steady demand."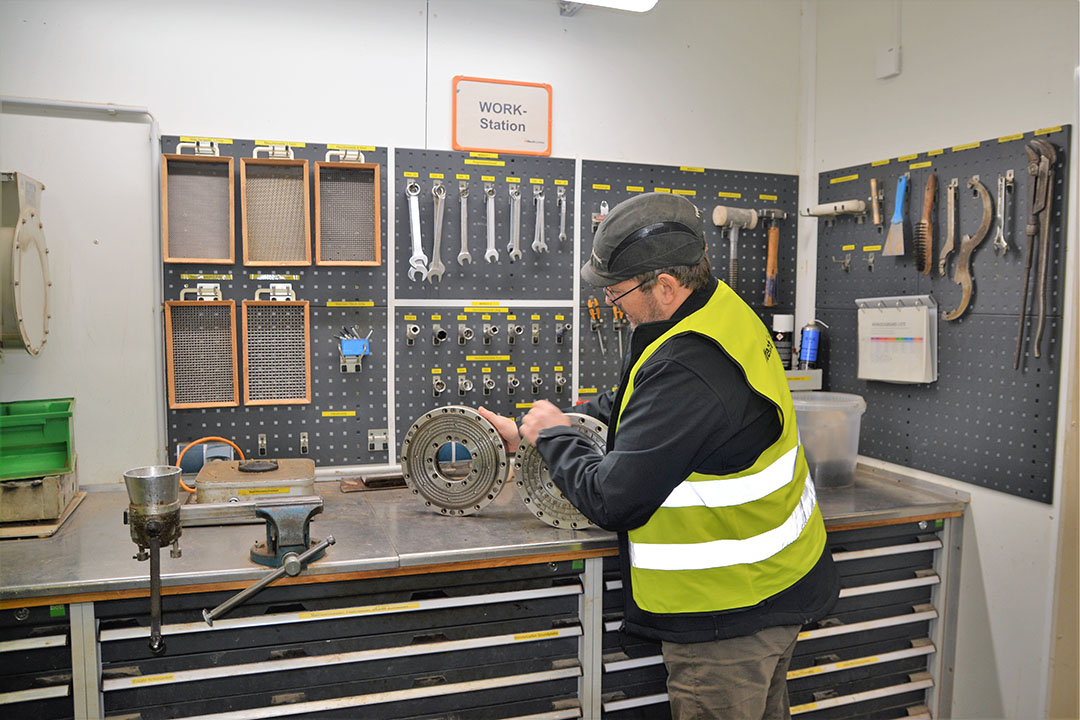 A growing market
It is clear that the aquaculture market is growing. Faber foresees the biggest growth in the Asian and South American markets. Overall he sees a number of reasons why aquaculture continues to grow: "First, it's availability; look at salmon for example; everywhere in the world you can find it in supermarkets, it has become a staple food. It is also a healthy choice and instead of eating a piece of meat every day, people also like to eat fish for variety. And on top of that, the amount coming from fisheries is going down. Aquaculture has surpassed fisheries in 2018, so more fish now come from aquaculture rather than fisheries."
CO2 footprint for the production of fish is lower.
Sustainability comes with efficiency
Along with the growth of the market there is the increasing discussion about sustainability. Faber maintains that fish production is definitely sustainable: "Of course we have our challenges, but fish and shrimps are still at a very high level of sustainability. If you compare the efficiency of fish to warm blooded animals, the efficiency is higher. Also, the CO2 footprint for the production of fish is lower."
Faber continues: "The company started to replace fishmeal and oil 20 years ago and around 5 years ago, we changed our research direction. We started to look into the digestibility of the raw materials.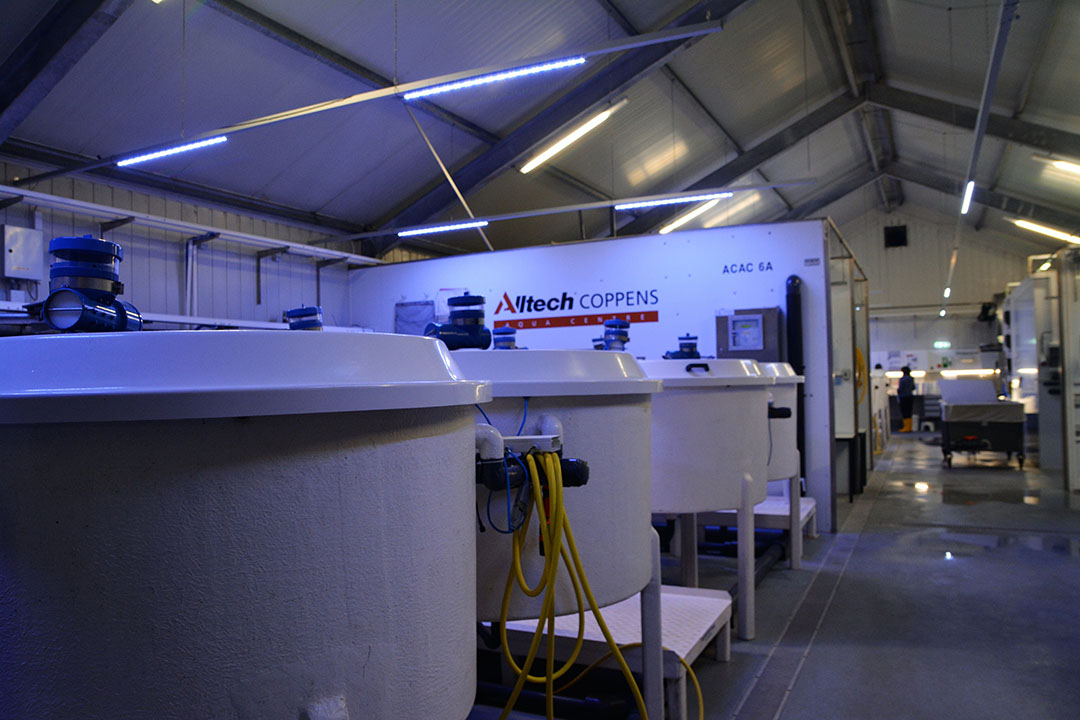 Research centre
There is still a lot to discover and investigate for the relatively young aquafeed business. Therefore the company has its own research centre in the Netherlands, The Alltech Coppens Aqua Centre (ACAC), where research is carried out in several domains.
Ben Lamberigts, quality, research and nutrition manager: "You could say that we are 30 years behind when it comes to the knowledge about land animals in terms of nutrition and feed. For instance, we were the first to look into the energy metabolism of fish and we developed a net energy (NE) evaluation system only a couple years ago, while for land animals this is common knowledge."
We know very well how to replace the fish meal with alternative raw materials.
Although the company is currently using only a few novel proteins, such as insect meal, at the research centre novel proteins have already been an important topic for several years. Fish need more protein than land animals and traditionally that protein was mainly sourced from fish meal. Over the years Alltech Coppens has been able to replace more fish meal by using plant protein sources and land animal by-products such as poultry meal, explains Lamberigts. "We know very well how to replace the fish meal with alternative raw materials. In addition the proportion of fish meal from trimmings is increasing every year."
Lambregits continues: "It's been much more challenging to replace fish oil due to the critical EPA and DHA that are typical marine fatty acids. By using marine algae oil the company has also been able to take that hurdle."
Challenges in raw material market
The recent challenges in the raw material market also have their impact according to the researcher: "The raw material market is continuously changing, for example raw materials such as soy are under discussion for sustainability reasons. Then in addition, we need non-GMO soy, which is not produced very much in the world. Another constraint of late has been the poultry by-products because of bird flu. This has made sourcing these materials difficult and volatile. The continuous screening of raw materials at the ACAC is instrumental in making the right purchasing decisions."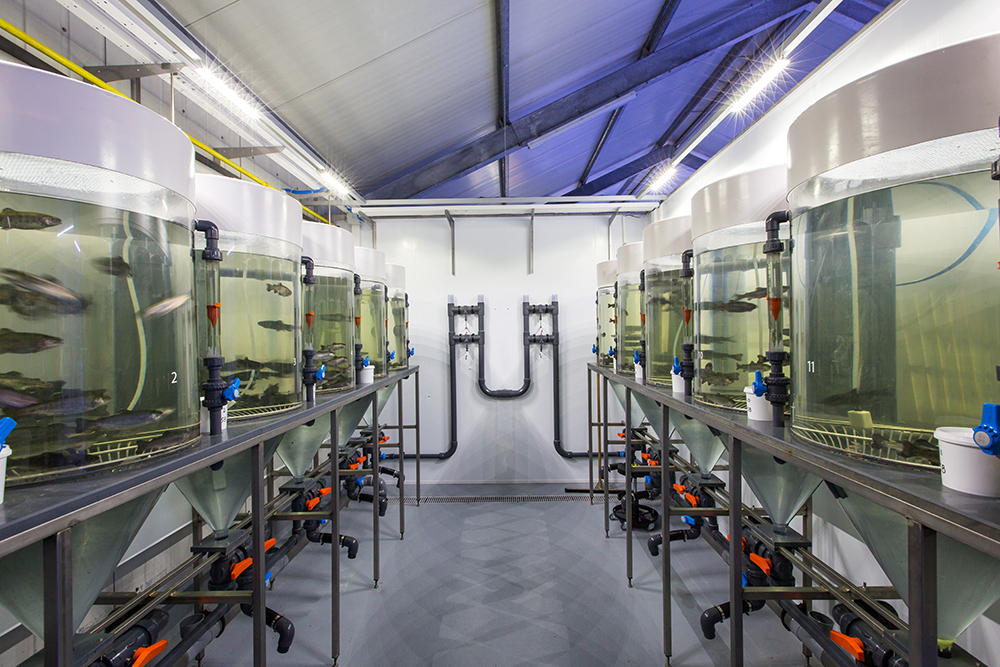 The research of the team is based on 4 P's:
palatability

performance

pollution control

planet
New materials are evaluated using this structure, which also distinguishes what is needed by which markets. Lambregits: "After we have qualified the 4 P's for a material, it is easy to make and calculate the right feed for the right market. For Europe "planet" is an important factor, however less developed markets will only look at palatability."
If it's up to Lamberigts, the industry will work more towards circularity. "I think the industry only has the right to exist if we use raw materials that cannot be used for human consumption. At the centre we are testing alternatives for wheat in fish feed. 2 good alternatives are a by-product from fava bean production and a by-product from the bakery industry. It is also expected that there will be legislation on this topic in the future, that it won't be allowed to use primary products as feed. Then we will have 100% circular feed."
Catching up or way ahead
Aquaculture is a market that is growing and developing. It's a relatively young market that has to catch up with the mainstream livestock industry in terms of knowledge and research. On the other hand the aquaculture industry also seems way ahead, as the first to dive into the world of new and alternative proteins and it is working its way towards circularity. If it's up to the team of Alltech Coppens, it's clear that aquaculture is sustainable and efficient and fish is ready to become the protein of the future.