Cherkizovo's latest harvest figures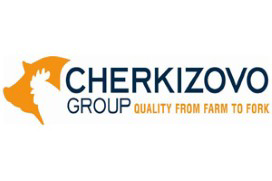 Cherkizovo Group, Russia's largest meat and fodder manufacturer, has reported its harvest figures as of September 10, to be approximately 117 thousand tonnes of grain. Last year, the company's total harvest was 115 thousand tonnes.
To date, Cherkizovo Group's agricultural enterprises have finished harvesting winter wheat, peas and barley. Harvesting of corn and sunflowers starts in September. The final harvest result will be released in November. The Group previously reported that it expected to harvest approximately 150 thousand tonnes, or 30% more than last year.
Cherkizovo Group's operational land bank is located mostly in Orel and Voronezh Regions. The Company's agro managers say that current yields are significantly higher than average for the regions. For example, yields in Voronezh Region are 5.3 t/ha for winter wheat and 3 t/ha for barley. Yields in Orel Region are 5.2 t/ha for winter wheat and 3.3 t/ha for barley.