Exciting collaborations with industry and processing of novel crops are a feature of Canada's premier feed institute, located at the University of Saskatchewan (USask) on the Canadian Prairies.
The Canadian Feed Research Centre (CFRC) offers a full range of feed manufacturing technologies that both university researchers and private companies are using to investigate processing methods, ingredients and much more.
Specifically, the Centre offers feed R&D guidance, feed regulatory advisement and contractual trials. CFRC has 3 scales of production (from 20 kg/batch to 20 tonne/hour) and, as you would expect, it's equipped with an extensive range of equipment, including pellet mills, hammer mills, a roller mill, mixers, a steam explosion system, extruder, steam flaker, briquette maker, vacuum coaters and inline NIRS monitor.
"We are very pleased to be actively advancing R&D and commercialisation of new and better high-value animal feeds from low-value crops, and also from co-products from bioprocessing and biofuels industries," explains Dr Jessica (Jing) Wang, CFRC industry liaison and a researcher at the Department of Animal and Poultry Science at USask.
Dr Rex Newkirk is the lead investigator at CFRC, an associate professor at USask, and the Saskatchewan Ministry of Agriculture Endowed Research Chair, Feed Processing Technology. CFRC also has a plant manager, operator and a part-time technician.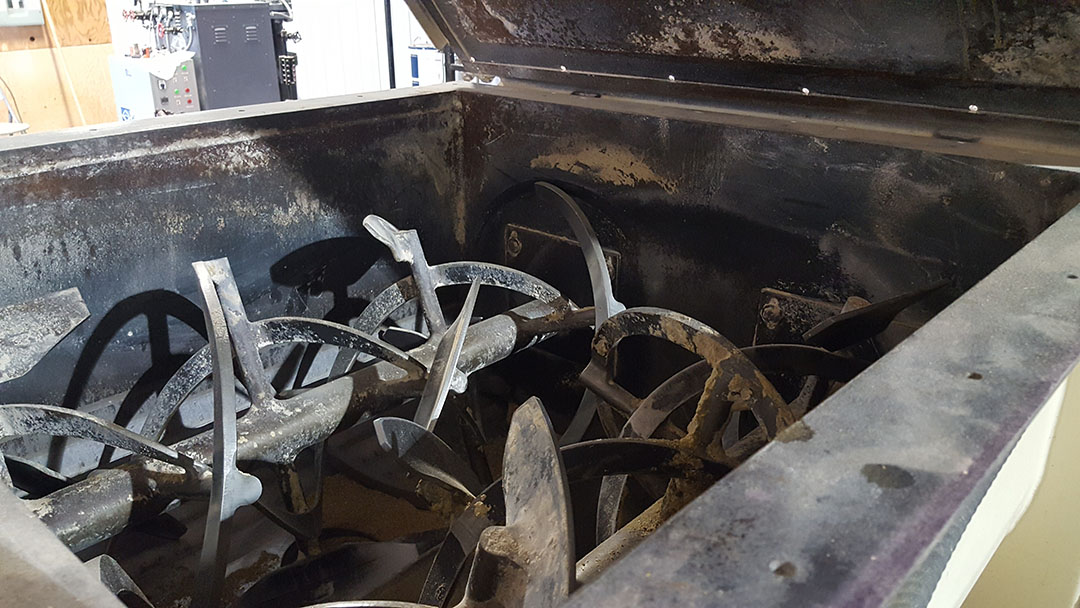 Construction of the CFRC was funded by the Canada Foundation for Innovation, the provincial government of Saskatchewan and the Western Economic Diversification initiative, with substantial in-kind participation from industry and private donations. The CFRC is supported through research they conduct for companies and public researchers. It also receives funding from the National Research Council of Canada Industrial Research Assistance Programme (NRC IRAP) to support feed and bioprocessing innovation services for Canadian feed companies.
As is the case with other feed research institutes, the Centre is used for teaching graduate and undergraduate students at USask.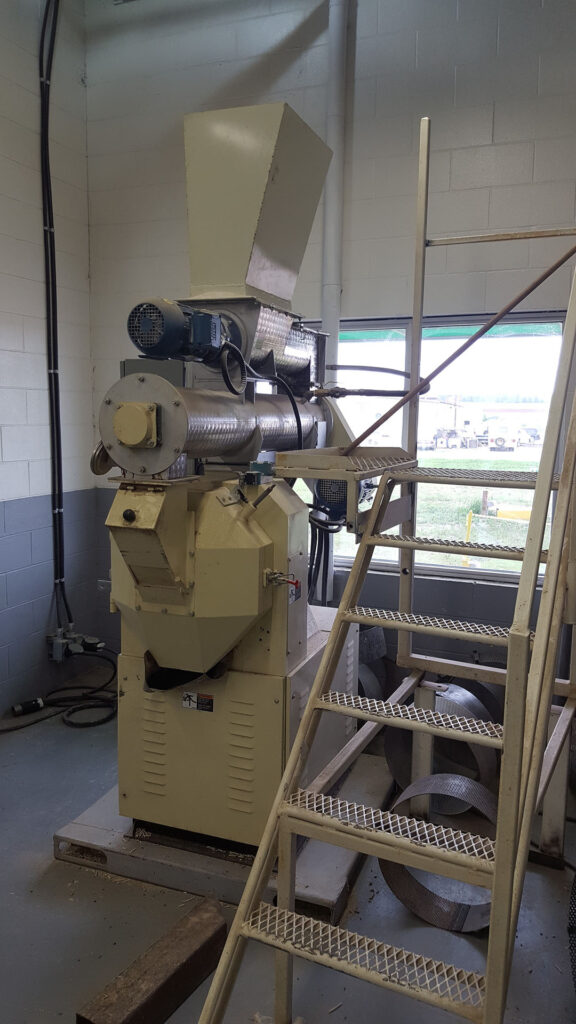 A dive into research
Dr Wang, who has been at CFRC almost 3 years, says "I think the biggest change is that we now do more in feed R&D services. It's very seamless for customers. And now thanks to support from NRC IRAP we are doing more and more of this. Before, when we talked with them, company leaders weren't sure if spending money to do research was worth it, but now they are bringing us ideas and we work with them to prove the concept and do some initial testing. Or we help them with evaluating and registering an ingredient, with developing a process, in fact with whatever problem they need solved."
While much of the commercial research is confidential, Newkirk and Wang can tell us about some of it. "One project is with Dr Greg Penner," says Wang. "We are looking into how straw can be converted into a feed ingredient for cattle by using alkaline treatments."
Another project developed a patent pending method to produce a novel source of rumen-protected polyunsaturated fat and protein. There are also industry-partner projects designed to pelletise biomass materials, conduct rumen in vitro testing, on-site pelleting for a private partner (also, CFRC packed up its pellet mill last year and took it to a feed company for them to try it out before buying a mill of their own), and some protein concentrates projects and animal digestibility and growth performance trials.
Using ingredients more fully
Newkirk is personally involved with many projects, each of which is headed by a different graduate student.
"My personal interest is in ingredients and how we can use them more fully," he says. "We have come a long way as a global feed industry in using ingredients, but we need much more research into how we can remove Fusarium toxins, how we can sort feed based on mycotoxin content, protein content and more using infrared sensors. In terms of removing contaminants, we have seen that using ozone to remove, for example, mycotoxins is very effective. Using a combination of sorting and ozone treatment we can recover 70% of high-quality wheat from grain that started with 10 ppm vomitoxin, which is quite amazing. We also know that using hydrothermal treatments to remove contaminants works well. And we can reduce hemicellulose to make ingredients more digestible."
Extracting protein for food and feed is being examined for many crops around the world, and canola, the biggest crop that's been developed in Canada, is no exception. Canola meal is already being fed to dairy cattle and aquaculture species. However, there is much more potential for the protein in the meal.
Confidential project
"One of the things that's happened in the Western Canada and the USA is that renewable fuel standards have been implemented, which has meant that the crushing capacity of canola has increased in Canada," Newkirk explains. "We have a lot of meal on our hands, and we need to export it, but the question is how do you get as much value of the protein as possible? We are now working on a confidential project involving a novel process that efficiently concentrates protein from the meal. The existing processes are costly and take a lot of energy, but we have found ways around that."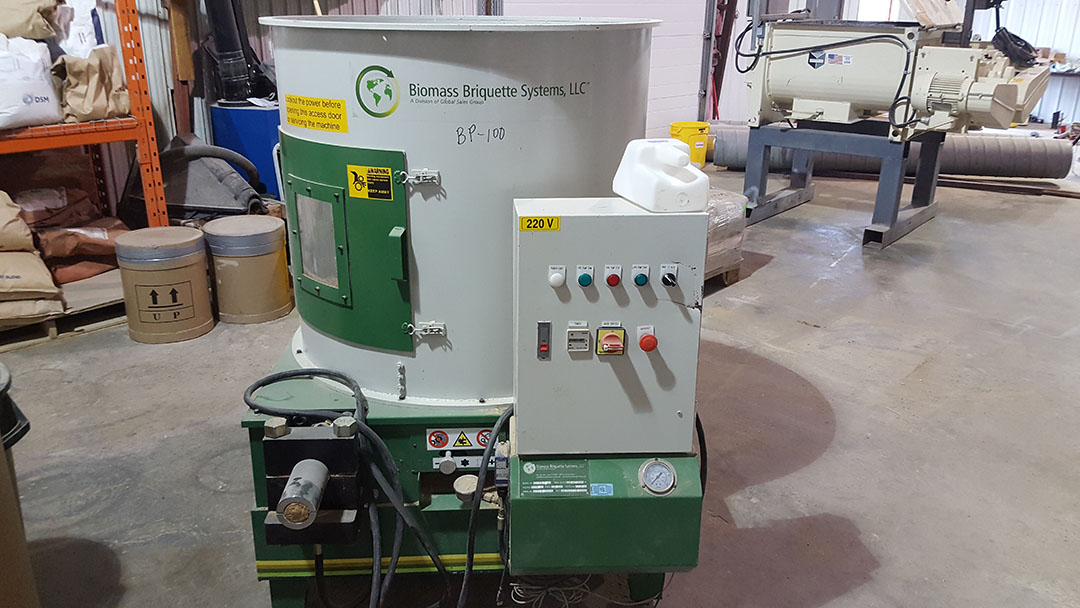 Other crops and projects
Camelina
Camelina is another crop with a lot of feed potential that is currently being investigated at CFRC.
The meal is being developed as an ingredient in feed for laying hens and also in pet food and the equine feed market. "In addition, we know that it increases milk production in dairy cows, so we have helped a company apply for approval from the Canadian Food Inspection Agency (CFIA) for a camelina product that could replace palmitic oil in those diets," says Newkirk. "A grad student has looked into how hydrothermal processing can reduce the mustardy flavour to increase feed intake. Camelina right now is only approved in cold-pressed meal form for poultry, but we hope that, if what we have achieved with use of hydrothermal processing is approved, we can greatly increase the amount of camelina being used in feed diets. It is an important crop in that it is hardy and can be grown on marginal land."
Hemp
Hemp is another interesting crop that is being actively investigated as a feed ingredient at CFRC. Newkirk, Wang and their team are working with the Canadian Hemp Industry Alliance to gain regulatory approval to use hemp and hemp products approved for use in feed for various livestock types.
"There is a lot of good data on hemp as a feed ingredient and we want to make sure our application package for CFIA approval is very complete," says Newkirk. "We are also working with industry on additional opportunities with this crop."
Faba beans
Solid-state fermentation of faba beans is another project. Dr Matt Lowen from USask's College of Veterinary Medicine is investigating this in collaboration with Dr Newkirk. "By fermenting faba beans with different strains of bacteria, we can get products that have a great deal of potential for aquaculture feed," says Newkirk. "You can remove antinutritional factors such as visine and convisine and concentrate the protein. We are already testing this at a location in Canada's Maritime region on the Atlantic coast."
What lies ahead
One of the key projects in 2023 will be continued research into pulse processing:
The acreage of peas and other pulses has grown dramatically on the Canadian prairies for use as plant-based food products. Most of the protein is removed by 'air fractioning' for food applications but the remaining pea starch that's left over is a potential feed ingredient. The starch can be fed to pigs, but the maximum inclusion level and how to handle the product practically, still needs to be determined.
Another exciting project involves how barley can improve pig gut health:
"It appears that barley can reduce salmonella colonisation in the poultry gut and we feed a lot of barley to pigs here. It may also help with weaned pig health when fed in starter diets," Newkirk explains. "But we need to know if it's the fibre or another component, and whether we can process the barley in such a way that we can get an even bigger positive effect on gut health."