In 2016, the Polish company AGROLOK decided to purchase a KAHL plant for the treatment of mono-components such as soy and rapeseed – commissioning took place in 2018. In the meantime, AGROLOK can look back on more than three years of production. In a conversation, AGROLOK Managing Director Kamil Kaliski and Markus Lukaszczuk, KAHL Area Manager for the Polish market, review the successful cooperation with AMANDUS KAHL.
AGROLOK has a unique technology for refining feed components for cattle, pigs and poultry. Since the 1990s, the Polish company has stood for high-quality goods and services used in the plant and animal feed industry. This also includes trade in feed and feed components. Since 2018, a new and very important branch of business for the company has been the production of high-quality feed components from protein plants and their refinement. The decision to build a plant for refining vegetable proteins was a response to the growing demand for non-genetically modified feed components. "I remember how we started analysing Ukrainian extruders, then Czech extruders and finally we ended up with AMANDUS KAHL expanders," says Kamil Kaliski, managing director of AGROLOK Sp. z o.o. "When the decision was made and we started looking for a machine and plant manufacturer, it turned out that AMANDUS KAHL also builds turnkey plants. The company has a lot of experience in the construction of machines and plants for processing soybeans and animal feed – and thus a long-standing market presence. Our first contact was in 2015."
The technology used in the plant enables the production of feed components with a high percentage of so-called bypass protein, which is highly valued and desired in the feeding of dairy cows. To produce rumen-protected protein at an even higher level, a crown expander from AMANDUS KAHL is used. "The technology of the crown expander is unique. It is particularly suitable for processing mono-components such as soya, rapeseed or maize in particular. With the machine, not only the capacity of the downstream pellet mill and the quality of the pellets are optimised, but pathogenic germs, salmonellae or moulds are eliminated at the same time," explains Markus Lukaszczuk.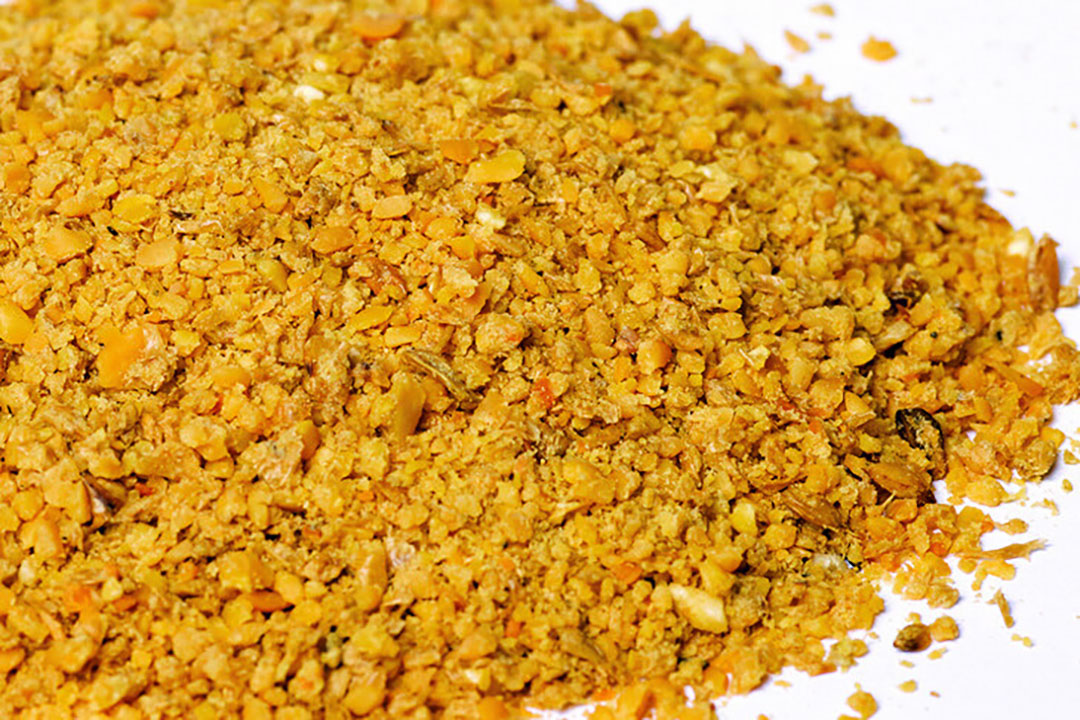 With the start of the cooperation, at least AGROLOK entered a completely new business field – with new challenges, new legal bases and regulations. AMANDUS KAHL has already implemented many large-scale projects in numerous countries for mono-component treatment. "The raw materials for feed production available on the Polish market were often not able to meet the feed requirements of animals with high genetic potential for milk, meat and egg production,"explains Markus Lukaszczuk. "A sensible solution is the modern processing plant from AMANDUS KAHL, whose products meet the increased feed requirements."
The mono-component plant consists of two processing lines – one for soya and one for rapeseed. The complete line processes 720 tons per day. In addition to the connecting and conveying elements, the lines consist of a crushing roller mill, mixing conditioner, hydrothermal reactor, crown expander, pellet mill and a belt drier/cooler combination from AMANDUS KAHL.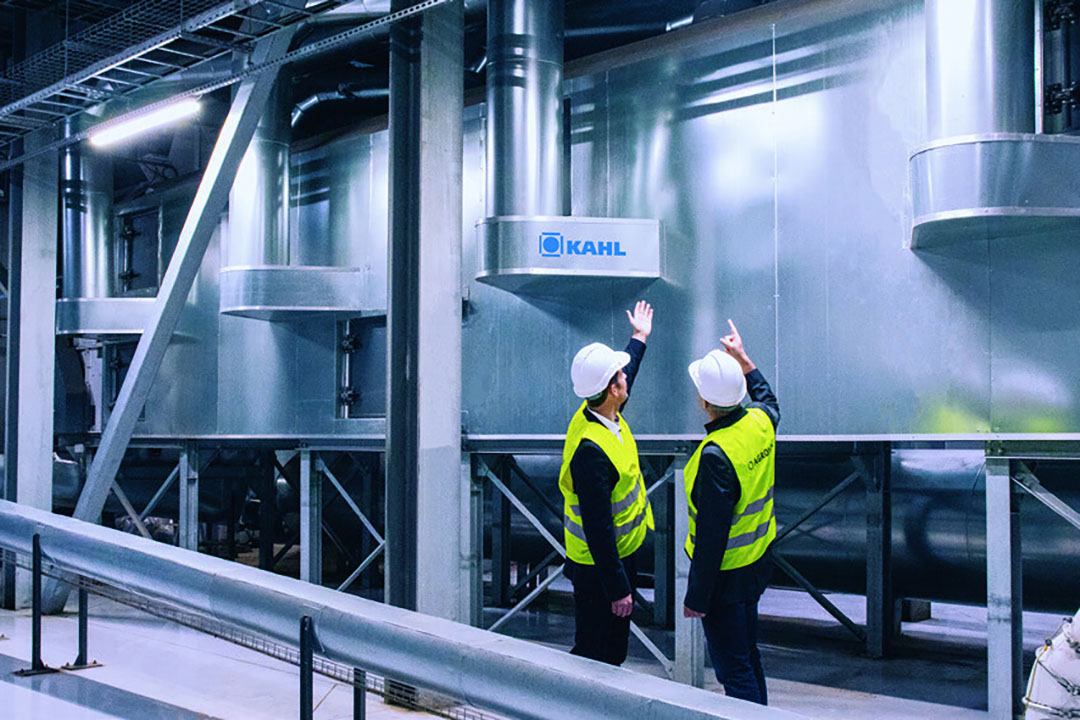 The risks of investing in such a plant and the associated trust in the company responsible were just two of the fears that preoccupied Kamil Kaliski at the beginning of the first joint project. "My hopes and expectations clearly lay in the production of high-quality proteins as well as energy components. Of course, we could not be sure that our products would be accepted directly. But after the first production batches and the final commissioning, we were sure that – thanks to KAHL machines – the quality standards were so high, that the products would be accepted on the market," explains Kamil Kaliski.
Kamil Kaliski's high level of satisfaction is confirmed by the commissioning of AMANDUS KAHL with a second plant with twice the output – AGROLOK 2: "Our range of products includes cereals, protein and energy components. Among other things, we are still lacking a premix plant. Then we would be able to offer our customers a comprehensive product range for the production of complete feed mixtures. Quality is the basis of our actions, which is why we pay special attention to a particularly high level – both in the relationships with our customers in the area of services provided and the products offered."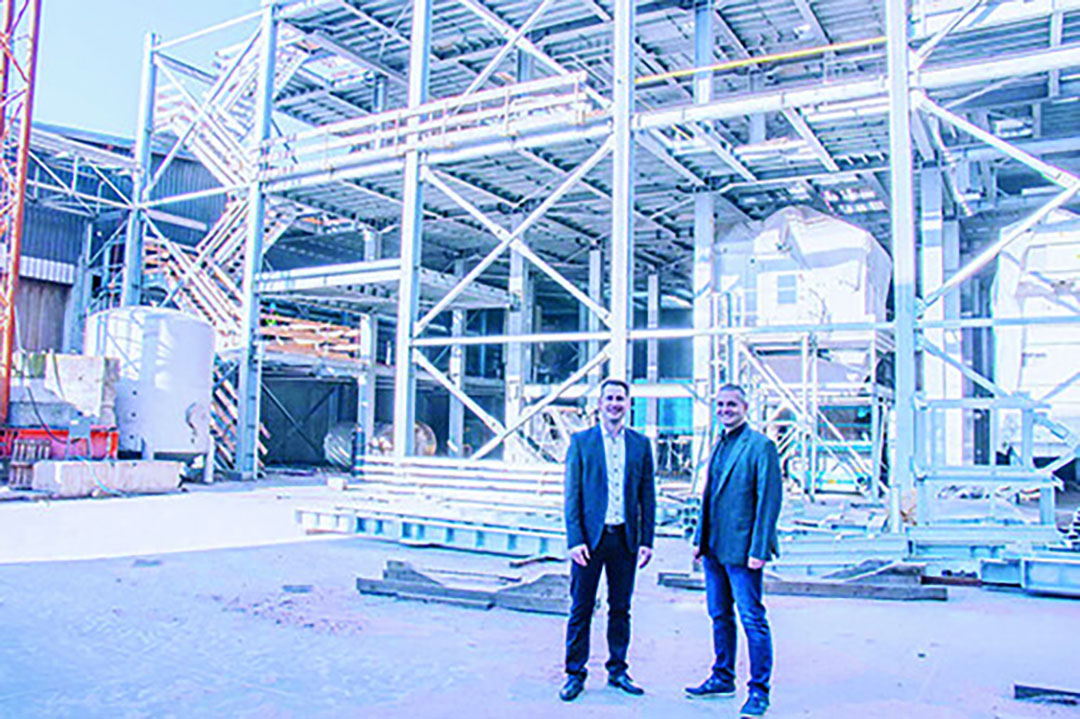 AGROLOK now employs more than 1000 people and is one of the largest employers in the Kuyavian-Pomeranian Voivodeship region. The fact that a second plant is now being built at the production site in Osiek (Brodnica district) not only strengthens the infrastructure, but also confirms the technical know-how of AMANDUS KAHL. "The products processed on KAHL machines are characterised by several quality standards. AGROLOK's customers can use the refined raw materials such as Amirap (from rapeseed) or Protina (from soybeans) to produce good and economical recipes.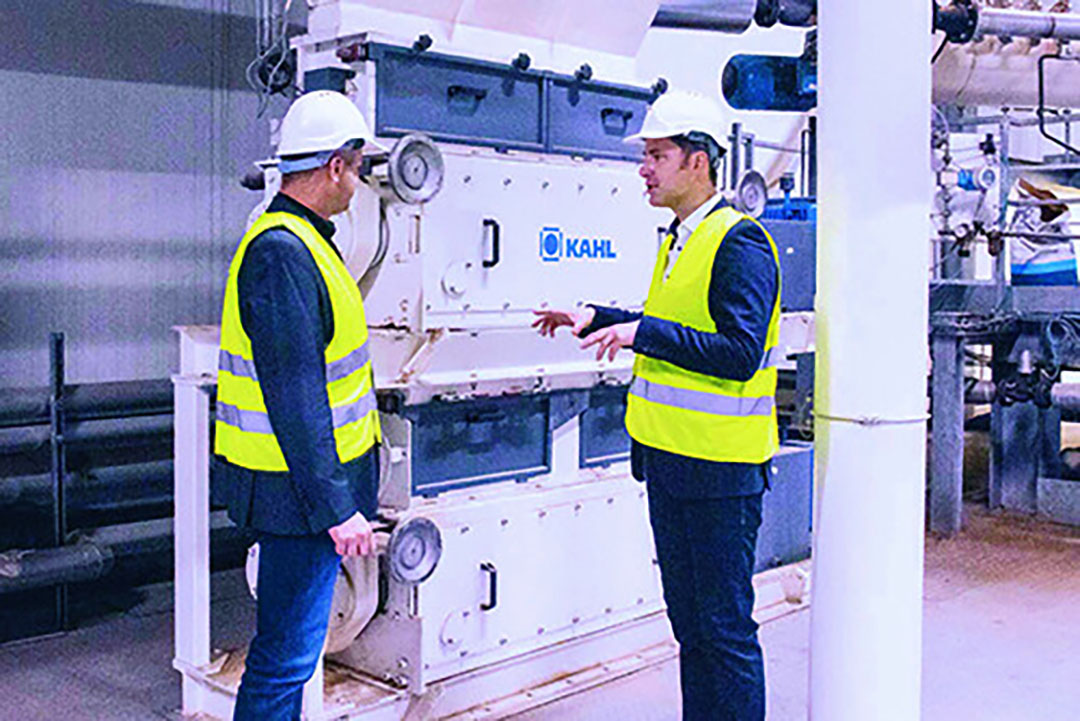 A particularly high digestibility can also be observed in animal nutrition," says Lukaszczuk. Kaliski adds: "We are glad to have chosen KAHL for our second plant as well. In this way, we cannot only be sure of receiving quality and experience from Germany once again, but also create further jobs in the region in the short term. Currently, 45 employees work at AGROLOK – the number will increase with the expansion."
At AGROLOK, 8,000 working hours are performed per year in 3-shift operation. The machines are energy-efficient and require little maintenance. They ensure resource-saving production at the highest level. "This was also a decisive reason for choosing the know-how of AMANDUS KAHL," says Kamil Kaliski. "Furthermore, the KAHL machines are easy to operate and so far there have been no failures or errors."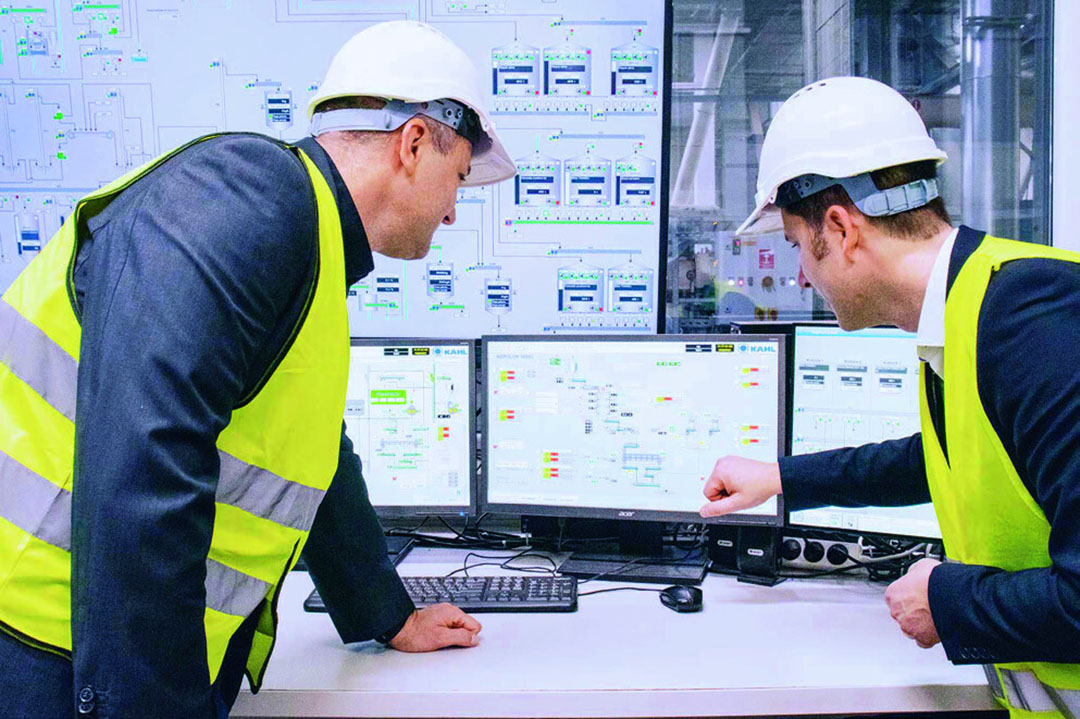 The switching and automation systems were also supplied by AMANDUS KAHL and ensure a safe, constant and user-friendly process. In addition to the pelleting line automation, the crown expander is also operated fully automatically. "The intention is to design our machines and plants to be as user-friendly and simple as possible. This includes not only high-quality and state-of-the-art machines, but also control systems that ensure consistent product quality at high throughput rates. This not only benefits the customer, but of course also the animals," says Markus Lukaszczuk.
When asked how he looks back on his cooperation with AMANDUS KAHL and what his future plans are, Kamil Kaliski replies: "I think we owe our success to our employees and the good cooperation with AMANDUS KAHL. We are planning a further development in the direction of protected proteins for cattle. The construction work is in full swing and proceeding as planned. Of course, I have more ideas, but it's too early to talk about them here."
With the AGROLOK plant, AMANDUS KAHL can also look back on a successful project. More than 140 years of experience in mechanical engineering are complemented by know-how in process engineering and extensive research and development. The processing of mono-components by the KAHL Expander is refl ected in the highest quality standards of the subsequent feed production. By using the newly developed crushing roller mill with individual drive, it is possible to structure the raw components in an even more targeted manner. This ensures high quality during further processing. Plant design and construction in particular have become increasingly important at AMANDUS KAHL in recent years: "We have references of turnkey feed plants with a throughput of up to 300,000 tons per year, which shows that AMANDUS KAHL is exactly the right partner for such projects," says Markus Lukaszczuk.