Foreign brands have dominated the Iranian pet food market for many years. J.M. Vet Group was the largest importer of pet food in Iran with a market share of more than 50%, selling 1,300 metric tonnes in 2017, according to Dr Jalaleddin Mirfakhrai, director of the company. The Iran Customs Office reported that the country was importing pet food from Spain, Australia, France, Germany, the United Arab Emirates, Italy, Belgium, the Netherlands, Thailand, Turkey, and the Czech Republic. Historically, France was the biggest supplier of pet food. Agras Delic, Schesir, and Stuzzy were the market leaders in the wet segment, while Bosch-Tiernahrung was the most popular brand in the dry pet food segment. In 2025, this US$ 80 million pet food market is predicted to reach the European level of per capita pet food consumption and become the biggest market in the Middle East.
Trump administration reinstated sanctions on Iran
However, the results of the 2016 US Presidential elections brought a nightmare for Iran's pet owners. The Trump administration reinstated all US sanctions on Iran which were removed under the 2015 nuclear deal. Several hundred individuals, entities, vessels, and aircraft were put on the sanctions list, including major banks, oil exporters and shipping companies. Although the Trump sanctions did not target the Iran pet food companies directly, their impact on the local market was truly devastating.
Starting from April 2019, imports of pet food were totally banned by the Iranian government…"
Pet food imports banned
The following year, pet food, in fact, fell victim to so-called internal sanctions. According to Dr Mirfakhrai, the US sanctions caused the exchange rate of the national currency to soar. The government found itself stripped of foreign currency, so embarked on several measures aimed at decreasing imports to the maximum possible extent. In April 2019, the government divided all customs codes into 4 groups. Pet food was included in Group 4 (so-called "unnecessary goods"), all of which were technically banned from importing to Iran. Against this background, the price of imported pet food in Iran sky­rocketed, in some cases, by a factor of ten compared to early 2019. "Starting from April 2019, imports of pet food were totally banned by the Iranian government, so for more than a year the supply of pet food through legal channels like through my company was zero. There is therefore now a lack of well-known brands on the market," Dr Mirfakhrai said.
Pet food smuggling
Currently, some pet food is still supplied to Iran, but only through some smuggling channels. There was a similar picture in 2013 when the US and EU tightened sanctions on Iran and an entire cross-border industry of smuggling emerged. Cities bordering Afghanistan, Pakistan, and Turkey are believed to be the main gateways for smuggling, in both directions. Iran's smugglers export fuel – petrol and diesel – the country's main commodity, while importing a broad range of products, including pet food. "Black import remains in the market, but the main problem is a dramatic increase in prices, which is associated with the high exchange rate, and also a lack of supply through legal channels," Dr Mirfakhrai said, adding that, against this background the Covid-19 pandemic has not had much impact on the market.
Impact of Covid on pet food industry
"The pet industry is suffering greatly due to the current financial situation in Iran and the ban on the import of pet foods and accessories imposed by the government on the one hand and the US sanctions coupled with the drastic depreciation of Iran's currency against the US dollar, on the other," commented Savis Anzani, director of the Teheran-based vet clinic Persianpet. "Furthermore, a sharp decline in people's incomes due to the Covid-19 pandemic, which has forced so many businesses to shut down their operations, has had an adverse effect on the pet food and accessory business," Anzani added. However, the quarantine restrictions introduced to slow down the spread of the pandemic have affected smugglers as well. "Smuggling of goods has stopped as a result of the closure of borders since the beginning of the pandemic. An acute shortage of high-quality pet goods can be strongly felt in the market and all we have now is just low-quality, no-name products offered in different packaging," Anzani said, adding that some of those products are coming from Turkey.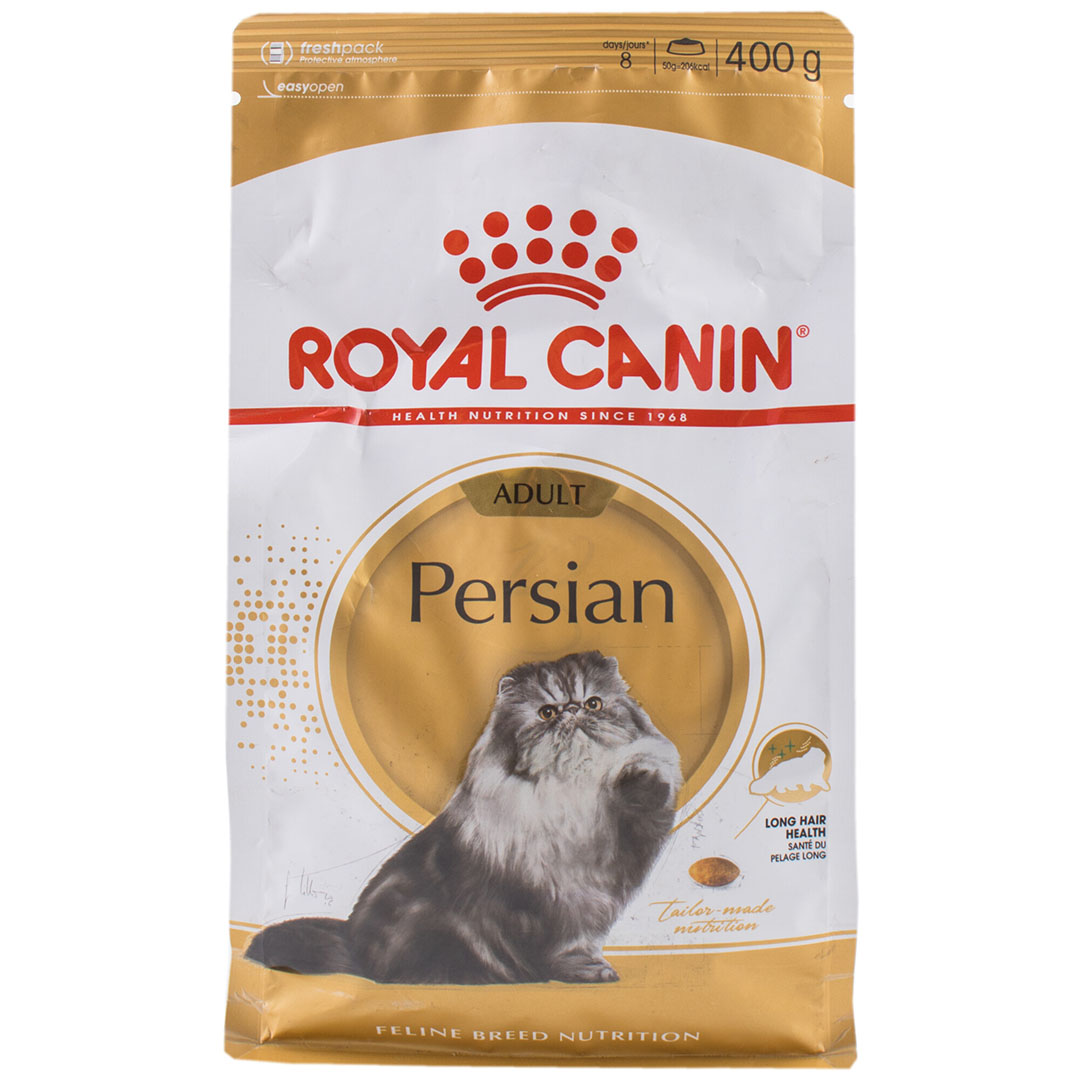 Iran's pet food production thriving
With imports still severely restricted, Iran's domestic pet food production is thriving. Many new local brands have emerged on the market over the past few months, while those already operating on the market have rushed to expand their capacity. "The country's restriction on importing some goods, including pet food and pet accessories, introduced due to economic problems, affects our market more than the pandemic," commented Dr Nasirian, Managing Director of local pet food producer, Behin Tash Co. "Some items still come onto our market illegally, and our importers are in a bad situation," Dr Nasirian added.
Behin Tash expansion plans
Against this background, Behin Tash Co. has embarked on a major capacity expansion campaign. The company is establishing almost 1000 m² of dry food manufacturing workshops with three production lines with a combined capacity of 8000 kg per hour per working shift.
"The company already has 2 production lines, both running on Chinese equipment, with a capacity of almost 2500 kg per hour, and our new dry food line is made in Iran and is designed for a capacity of 5000 kg per hour," Dr Nasirian said. The company has invested US$ 2 million in expansion and is confident it will not be long before these investments pay off.
"We are the first and in fact the sole pet food manufacturer in Iran since 2000 and we are looking forward to increasing our market share in Iran and our neighbouring countries," he added.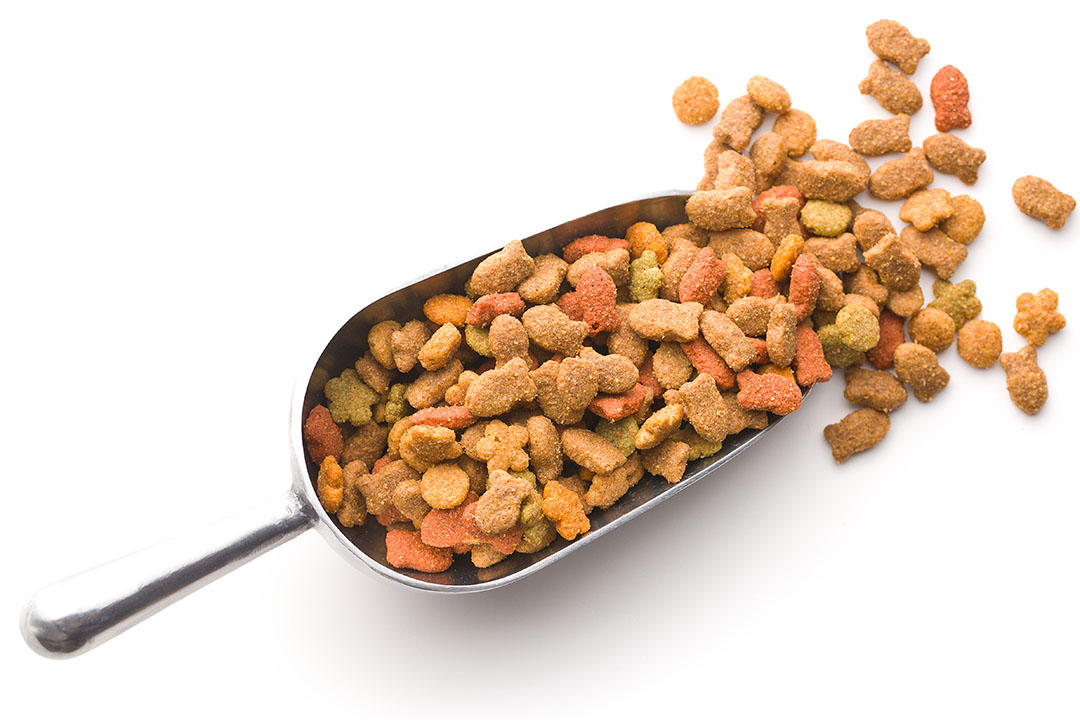 Pet food production is feed grade
Behin Tash Co. has a good reputation and a solid order book. Local market participants warn that other local producers are not that reliable when it comes to product quality, especially those launched over the past few months. "It should be noted that pet food production and all related materials are feed grade, which is not suitable for pets and, as a result, the pet product market in Iran is virtually on the brink of collapse," Anzani said. "Every day, we have a new local pet food brand appearing on the market. Unfortunately, no local product has a reasonable standard of quality due to a lack of knowledge, the poor quality of raw ingredients, and a lack of dedicated machinery. All of these products are being produced with machinery for fish and animal feed, so it's feed grade. The quality is very low," Dr Mirfakhrai said.
The sanctions and the collapse of Iran's currency have made foreign equipment virtually unaffordable for local businesses. The new workshops are reportedly running on equipment designed to manufacturer anything but pet food. "The main competition for the local products is on how the package looks like and nothing else. Quality-wise they are all terrible. Just to give you an example, I talked with one producer, my friend, and I asked him about the source of his formulations for hairball and indoor cat food, which he produces, and he answered that there wasn't much difference between these two formulations. The main difference was the die. For hairball, they used a die with a triangular shape and for indoor – circular," Dr Mirfakhrai added. Local market participants are confident about demand for foreign brands in Iran and these could be popular again once the borders are opened.
All eyes on Joe Biden
The economic sanctions Iran is facing now are believed to be entirely Donald Trump's initiative. With Trump having lost the election, Iranian businesses hope that the next US President will be less tough in the international arena. "Against this background, all eyes are focused on the consequences of the US elections in the hope that things will be better in the future," Anzani said.
"Anyway the only good news for me right now is the fact that Joe Biden will be the next US president and I hope that, when he gets into office, this situation will change. Maybe sanctions will be eased by 25-30% in the months after the beginning of his presidency. But this is still only a hope," Dr Mirfakhrai said. Biden was Vice-President when the nuclear deal formally known as the Joint Comprehensive Plan of Action (JCPOA), was struck. And, during his election campaign, he repeatedly confirmed his commitment to this agreement.
In particular, Biden said the US would re-join the accord "as a starting point for follow-on negotiations" if Iran returns to compliance with it. In response, Iranian government officials said that the US must first meet its international commitments before Iran would return to full compliance with the deal. All in all, Biden's win was good news for all pet owners in Iran, who believe now that their pets will be able to taste foreign food again soon.