The company is expected to triple its revenue in the next few years, harbouring plans to eventually enter the list of the world's largest pet food producers.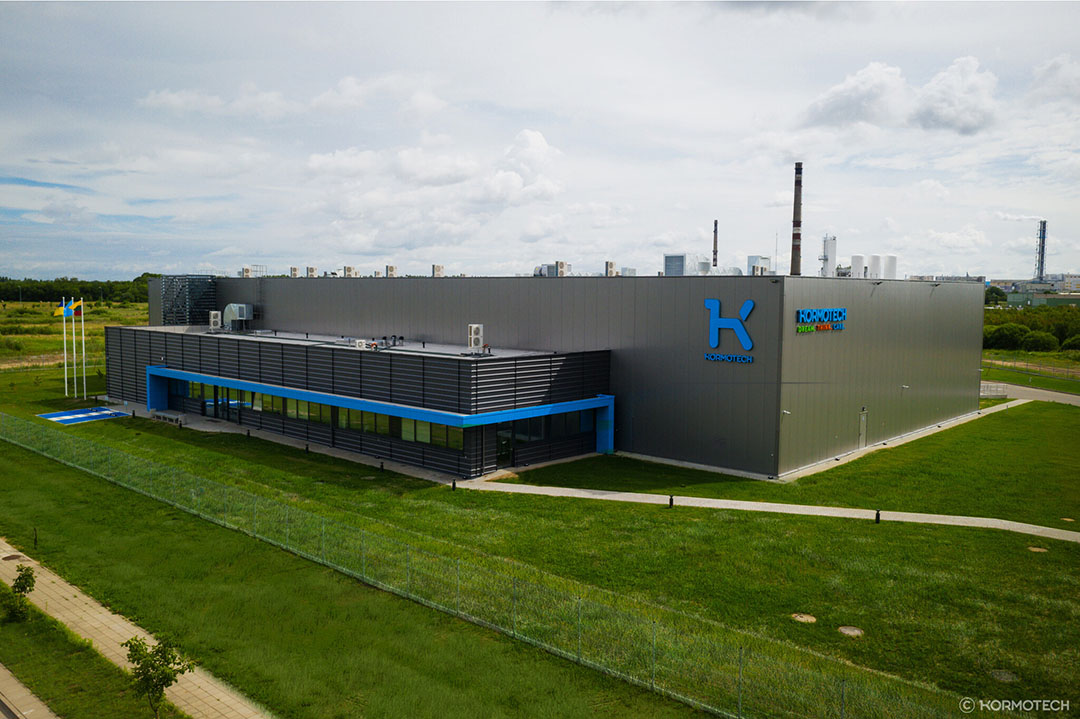 "Despite the lockdown, we launched a new facility in Lithuania, installing equipment online. We also increased our presence and sales in Ukraine and 12 new countries, and our R&D and marketing team continued working on product development," said Nazar Shchyrba, Export Director at Kormotech.
During the first 9 months of 2020, Kormotech's share of the Ukrainian pet food market climbed by 5% compared to the same period in the previous year, reaching a record 33%. "The Covid-19 pandemic also did not prevent Kormotech from expanding its export sales. Norway, Italy, Spain, Jordan, Denmark, and Malta are among new export destinations," Shchyrba said. "Export sales have doubled in volume and cash compared to 2019. The most significant growth has been in Belarus and Romania," Shchyrba said. Against this background, the company projects growth in revenue of more than 15% by the end of 2020 compared to the previous year.
Kormotech traces its history back to 2003, when feed production technology was developed in cooperation with Pet Food Worldwide Development, USA, and the first diets were launched in collaboration with Pet Food Specialties, Poland. At that time, Ukraine, just like all other post-Soviet space countries, was mainly importing pet food. The first dry pet food plant was launched in 2005, and it took the company only four years to became a leader of Ukraine's pet food market.
Growth in Ukrainian's pet food market
Although Kormotech is increasingly looking beyond its borders, the domestic US$ 40 million market also still has something to offer to the company. "Since 2015, the Ukrainian pet food market has been growing by 15% annually. We predict a slowing of growth in 2020. But it will still grow by about 10%: pet food isn't a product that can easily be replaced," Shchyrba said.
"We observe growth of Kormotech sales in each segment after 9 months of 2020 with a 6.7% growth in the standard segment, a 2% in the premium segment, and 0.7% in the super-premium segment in physical terms," Shchyrba added. The product range of the company is about 650 SKUs and it includes dry and wet diets for cats and dogs via its own brands Optimeal, Club 4 Paws, Myau!, My love, Hav!, Master as well as private label. The company aims to fuel further growth by expanding its range. "We plan to further develop our assortment in each segment according to our customers' needs, market trends and our partners' requests. Hypoallergenic, grain-free products with fresh meat: we are covering many pet parent requests. Besides, we offer a range with a unique immunity support mix under our super-premium brand for cats and dogs Optimeal," Shchyrba said. One of the reasons behind the success on home ground is Kormotech's corporate social responsibility policy. "Significant advantages among competitors in Ukraine are also driven by our brand initiatives. For instance, we have launched an "Optimeal expert" with the Optimeal brand, the school for pet shop owners, vets and breeders. Since 2017 it has been visited by 3,000 professionals. In 2020 EBRD supported this initiative, and the lockdown has led to us sharing this experience not only in Ukraine but also in Moldova, Bulgaria and Belarus," Shchyrba said. "With our Club 4 Paws brand, we develop humane education in Ukrainian schools. 30,000 students and 300 Ukrainian biologists have followed this training since 2016. Last but not least, we are currently in the process of transformation into a more client-oriented company. This is why we are working on building an ecosystem with our products at its heart, both in Ukraine and abroad," Shchyrba added.
Adding production capacity
The company is considering boosting production capacity in the years ahead and may launch a second pet food plant in the European Union. "In 2020, we offer our partners up to 80,000 tonnes of wet and dry pet food and treats. 66,000 tonnes are made at our facilities in Lithuania and Ukraine and the rest at our partners' facilities. From 2021 we plan to ramp up our capacity in both locations. To achieve our goals, we plan to grow by at least 17,000 tons annually. There is a scenario of launching another facility, not in Europe, but the location hasn't been decided yet," Shchyrba said. When choosing the location for the first plant, Kormotech conducted a throughout feasibility study. The choice was between Latvia, Lithuania, and Poland. "We have almost agreed on Latvia. But Kėdainiai FEZ offered us multiple benefits," Shchyrba said. "We continue moving towards our vision to be ranked among the top-50 world industry leaders. We therefore plan to triple Kormotech's annual revenue until 2023 compared to 2018 by building sales and our products' presence, especially abroad. A facility in the Baltic countries gives us a significant advantage in speedy product delivery," he added.