In today's competitive marketplace, information and speed of response can drive operational decisions that support both quality and economics. With speed, economics and precision in mind, remote access and data logging are increasingly used by companies across a range of industries to monitor, manage, and adapt machine control systems. Now, these capabilities are available to feed mills as Trouw Nutrition, the animal nutrition division of Nutreco, introduces remote access and data logging functionality to its Feed Safety & Quality Programme.
Remote access + data logging supports = optimal dosing decisions
The remote access and troubleshooting capabilities come at an especially relevant moment. Travel restrictions and remote work arrangements resulting from the global pandemic have challenged conventional on-premises approaches to support feed mill operations. Remote access and data logging leverage the capabilities of "the cloud" to inform real-time decisions that support both feed quality and production economics. Access to data from a remote location allows for efficient detection of issues and allows for timely interventions that support feed mill operations in a 24/7 environment.
More targeted and precise dosing may also be achieved as remote access allows Trouw Nutrition dosing engineers and support teams to access real-time data on inclusion rates for Selko products applied during feed processing. This capability supports efficient and accurate dosing throughout the different phases of production. Data that can be logged and accessed remotely includes general performance information as well as product inclusion levels throughout distinct phases of feed processing. Alerts notify dosing engineers and support teams of fluctuations or any deviations that require investigation and mitigation.
Investing in successful feed production
The introduction of remote access and data logging expands upon earlier Trouw Nutrition investments to optimise the application of its Selko Feed Additive solutions in feed mills. Essential functions in feed manufacturing such as feed hygiene and management of moisture content in feed formulations can be enhanced using specific blends of buffered and non-buffered organic acids. Application and dosing play a big role in ensuring that these blends are applied in a way that ensures efficacy and long-lasting effect. Dedicated dosing equipment, designed especially for Selko feed additives supports precise application. The company makes available an array of dosing solutions customised to fulfil specific customer needs. And as labour is another issue that must be carefully managed during feed production, user-friendly application and operation are integrated into the design.
What's involved?
Utilising remote access and data logging is a straight-forward process, requiring only that feed mill users have a stable internet connection. With connectivity in place, data on general performance, product inclusion rates, fluctuations and stock control can be gathered remotely. The insights and analysis yielded can be proactively followed up on by Trouw Nutrition's customer care departments.
Currently, all systems containing Program Logic Control (PLC) which are operated using a touch screen user interface can be connected to a cloud-based platform, to which data is synchronised (see image below). The data logging service allows feed processors, Trouw Nutrition dosing engineers and support teams to connect from their home or remote office and view real-time data on inclusion rates. Data can be exported to allow for regular reporting on performance of equipment and comparison of used volumes against forecasts (Figure 1). As a deviation between volume projections and actual usage may suggest a problem with processing equipment, problems can be detected and resolved in a timely manner.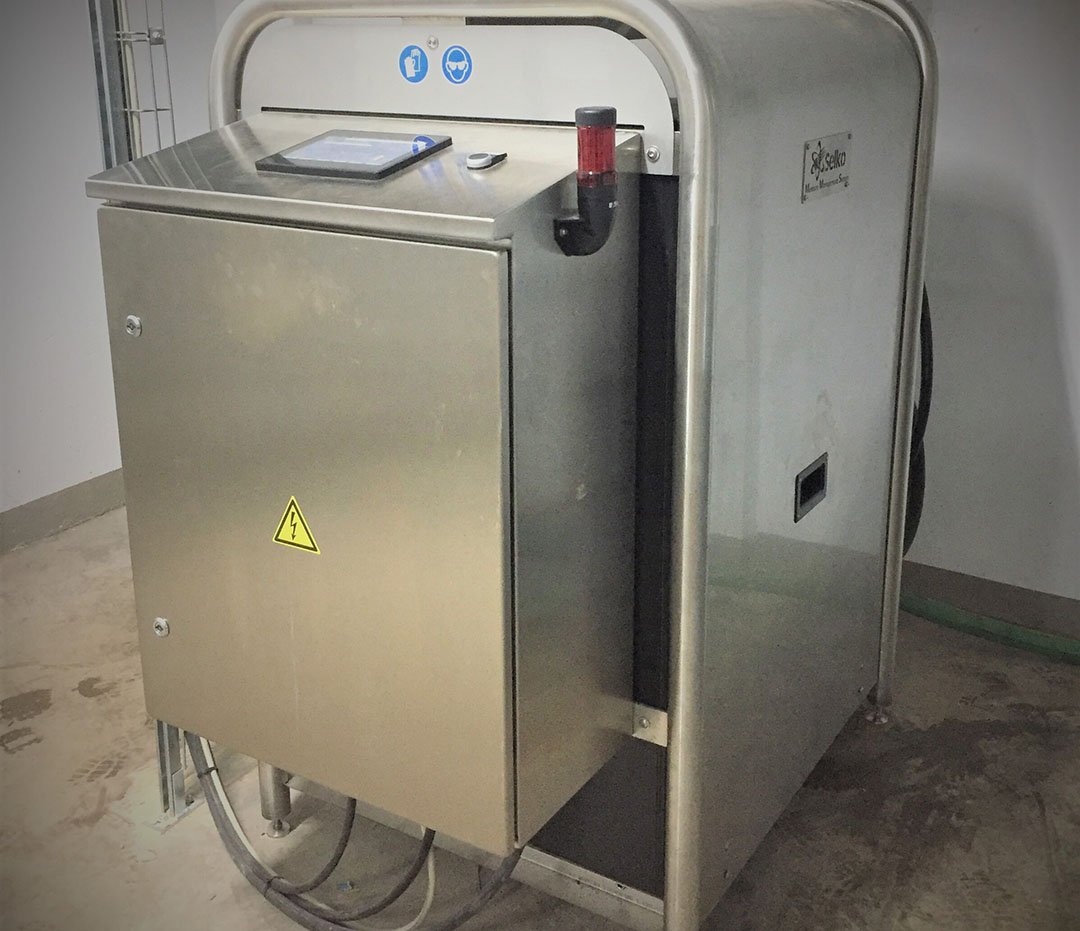 Figure 1 – Example of insightful data logging dashboard.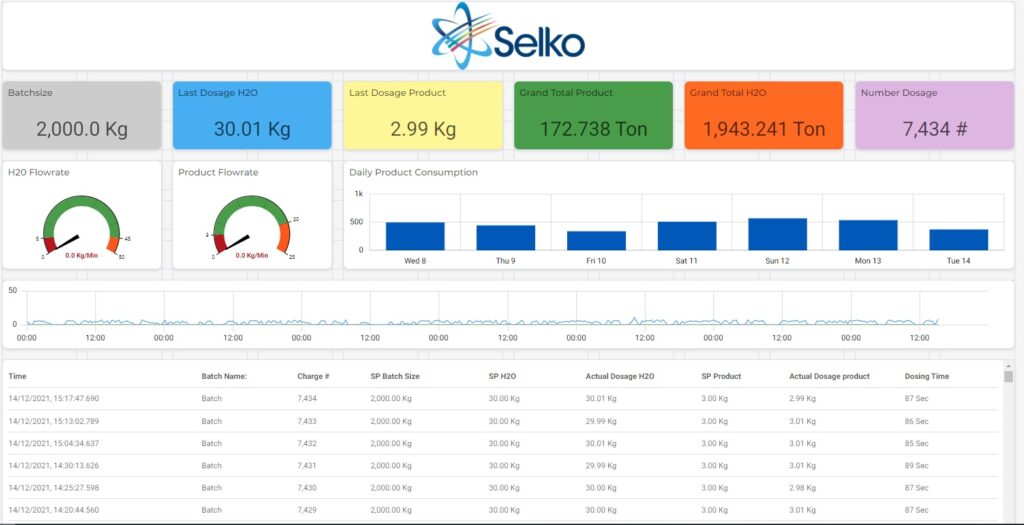 "Gathering this data is a big step forward in supporting customers" said Jeffrey Huijsmans, Global Dosing Manager for Selko Feed Additives. "Access to data at the mill allows us to proactively avoid problems because we can visualise trends and immediately register abnormal data and act on it".
As there is no substitute for real-world piloting, Trouw Nutrition is completing several pilot initiatives with feed mill customers. "So far, feedback from feed mills piloting the program is incredibly positive and customers perceive these remote capabilities as an additional level of insurance to safeguard and help improve production processes," said Huijsmans.
An opportunity to intervene earlier
It has been said that "time is money". Remote access and real-time data logging significantly reduces the time needed between registering an issue and solving it. If inclusion volumes begin to trend away from projections, Trouw Nutrition support teams can proactively address the situation by sending an alert notification. This approach also reduces travel time and expense required to investigate and diagnose an issue. Additionally, it allows for better support by deploying the 'fix on first visit' principle. Overall, remote access and data logging work together to avoid disruptions during feed production and help mitigate problems promptly – or even prevent them from occurring.
Remote access and data logging is now available for feed producers looking to maintain the highest possible feed quality and improve production efficiency, moisture management and shelf-life of feed – using the power of data.