VIV Asia 2017: Projected to be record breaking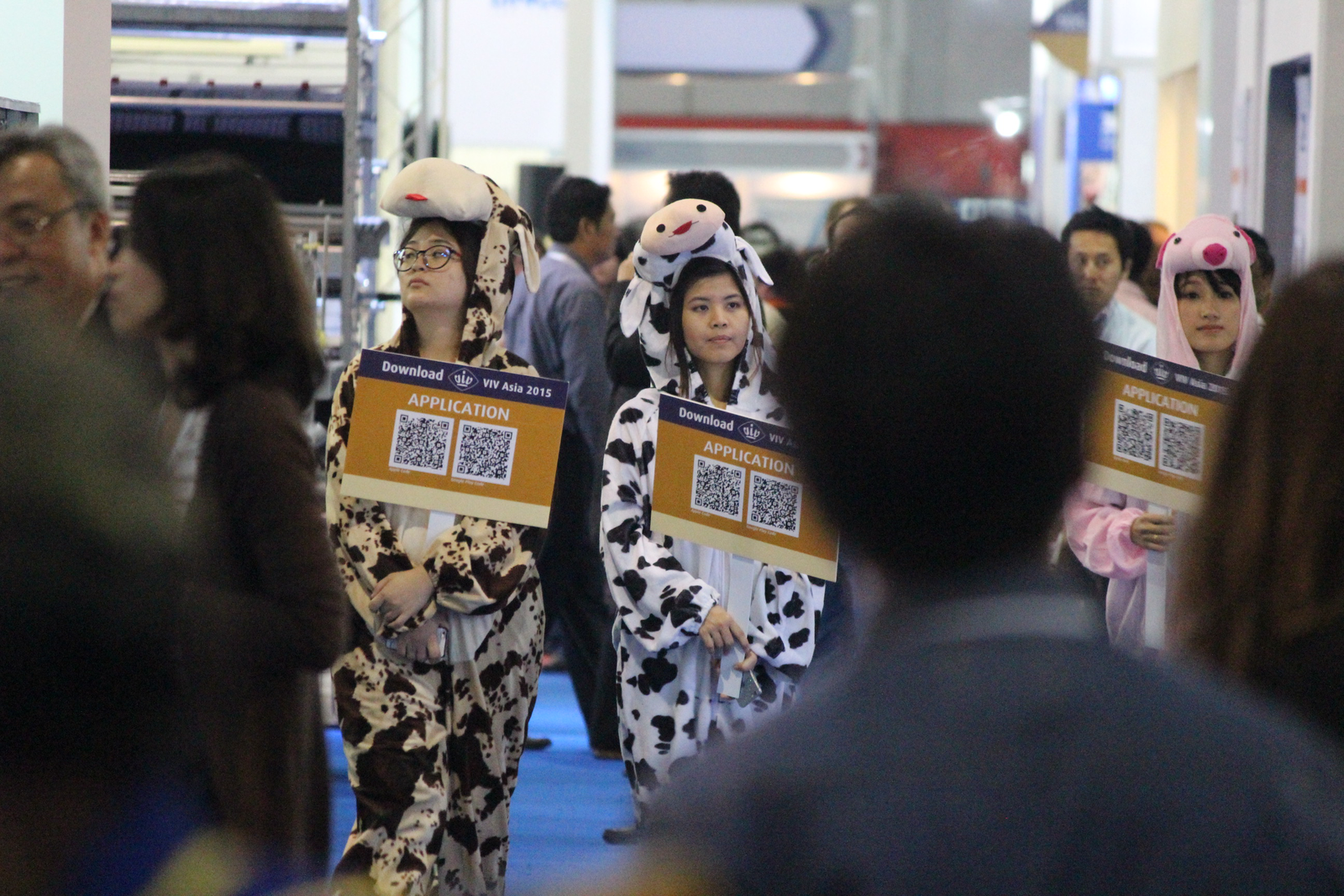 The 2017 edition of international feed-to-food trade show VIV Asia, in Bangkok, Thailand, promises once more to be breaking records, in terms of attendance, exhibitors and events
In a press conference, looking ahead to VIV Asia, show organiser VNU Exhibitions this Sunday estimated that the 2017 edition is projected to attract close to 1,000 exhibitors from all parts of the world, and 40,000 professionals from Africa, Asia and the Middle East.
In comparison: the 2015 edition attracted 38,422 visitors with 867 exhibitors from 47 countries. Both visitor and exhibitor numbers were already 15% higher than the 2013 edition.
At the press conference, it was also revealed that the 2017 edition will be spread out over 7 halls, including 3 recently added halls to the Bangkok International Trade & Exhibition Center (BITEC). This allows the show to get boulevards and 2 main squares.
Feed to food chain
The focus of the show will be on the entire 'Feed to Food' chain for anybody seeking to do business from the Middle East to Asia-Pacific, explained Zhenja Antochin and Panadda Atthakowit, together responsible for the organisation of the event in Thailand, which will be held 15-17 March 2017. In addition, there will be attention paid to pet nutrition and health, seeing that this industry has alot in common with the world of animal husbandry.
Another reason to head to Bangkok in March: there is a co-location with another major agricultural show: Agritechnica Asia. This co-location is a one-off occasion; in 2019 the events will take place at different moments again.
For visitors subscribing and registering online at www.viv.net, it is possible to obtain access and print a registration badge at home. On-site registration remains possible, but will become a paid service. This is done to alleviate the pressure at the entrance gate.
Photo: Vincent ter Beek
Side events at VIV Asia 2017
Side events at VIV Asia 2017 include:
• DairyTech Conference, supported by Proagrica title Dairy Global (March 14; pre-show);
• Pig Gut Health Conference (March 17);
• VIV e-Novation Gallery: a product innovation overview, which comes with awards;
• VIV Build my Feedmill, an online tool;
• Aquatic Conference (March 14; pre-show);
• BioEnergy Conference (March 16);
• PetsConnect Asia 2017 Conference (March 14; pre-show);
• Pet Health & Nutrition Conference (March 16);
• Immunosuppression Conference (March 14);
• Incubation Conference (March 14);
• IEC Leadership Conference;
• Build-My-Feedmill Seminar (March 16);
• Global Poultry Trends (March 15);
In addition, a host of Thai organisations will organise a large number of side-events.
The press conference was held in Beijing, China, shortly before the onset of yet another large animal husbandry show: VIV China. This event is held 6-8 September in Beijing.