This week's feed additive update takes a look at the latest market trends with regard to the amino acids, methionine and calcium pantothenate.
Last week was extremely volatile for the United States methionine market. On Thursday (February 25th), it was announced that the US Department of Commerce set early anti-dumping duties up to 135% against foreign amino acid imports in a preliminary finding that Japan, France and Spain methionine producers were selling the product at below market prices. The deadline for deciding on these preliminary duties was postponed until the final moment, and a final determination is set to take place in May of 2021.
The announcement came the same week that Novus suspended most operations at its facility in Chocolate Bayou, Texas, which manufactures methionine hydroxy analogue (HMTBa) for its ALIMET feed additive. Buyers in the US have been left with limited options and are being forced to buy methionine at increased prices.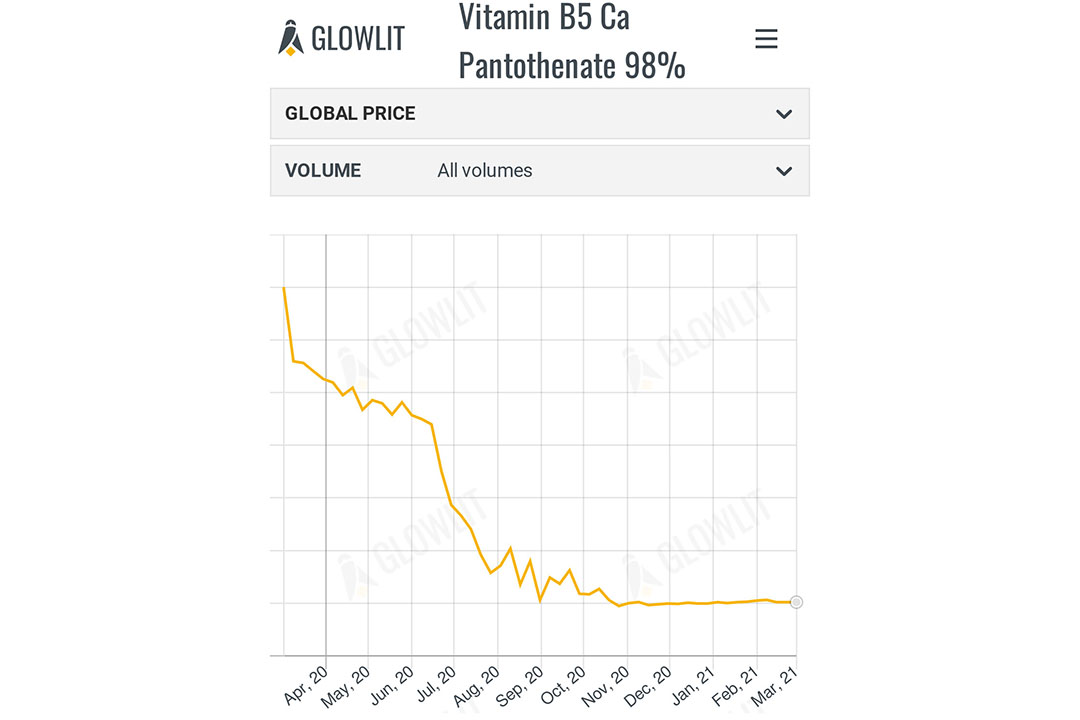 Commercial calcium pantothenate is prepared synthetically from isobutyraldehyde and formaldehyde. With formaldehyde increasing in price by 60% since August and isobutyraldehyde increasing in price by over 44% in the last 10 days, it is unclear how much longer producers will be able to keep Calpan prices steady. The price of Calpan has remained flat over the last 6 months.