With the Chinese New Year less than a week away, factory sales departments are using their final few days at work to wrap up their most pressing tasks. Among them, arranging logistics for deliveries and beginning to plan the sales strategy for the market after the holiday.
Usually around this time we expect to see a slight dip in prices as factories make an effort to move as much product as possible. This year, however, corn prices have continued to increase week over week leading up to the holiday season. Worries of even higher prices following the holiday have pushed many companies to buy stock in advance of the New Year, particularly of corn derived products whose prices have also risen in response to these pressures. Producers have responded to the increase in demand by further increasing prices.
The global price of Threonine has increased by 47% since October 2020.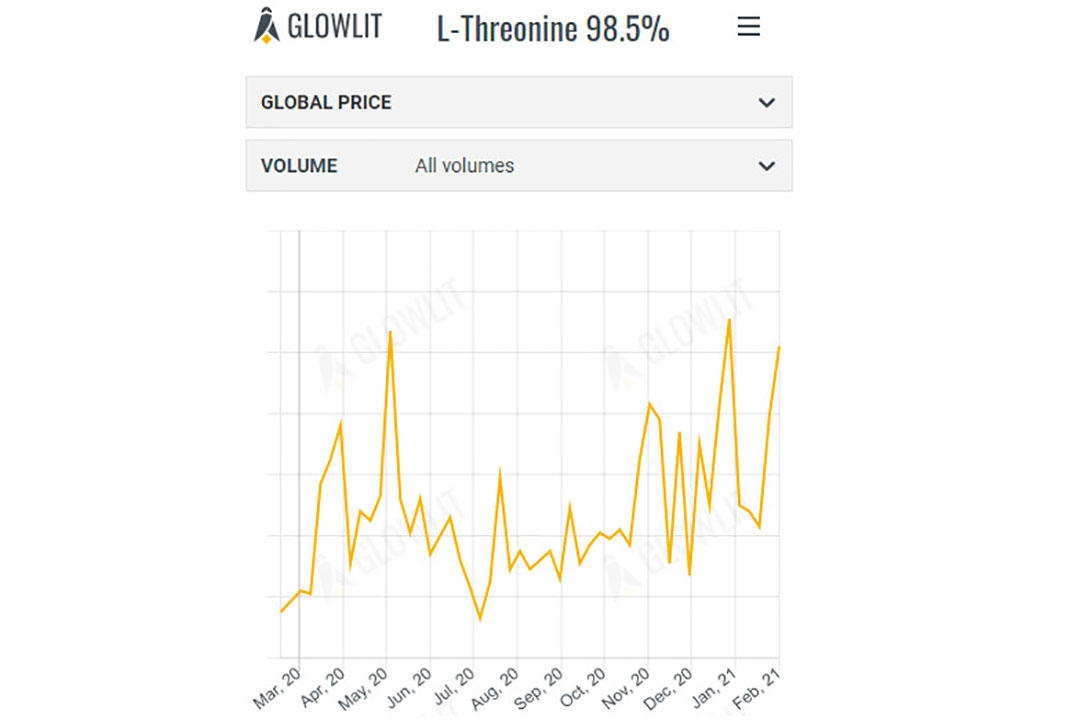 The global price of Vitamin C 99% has increased by 62% since October 2020.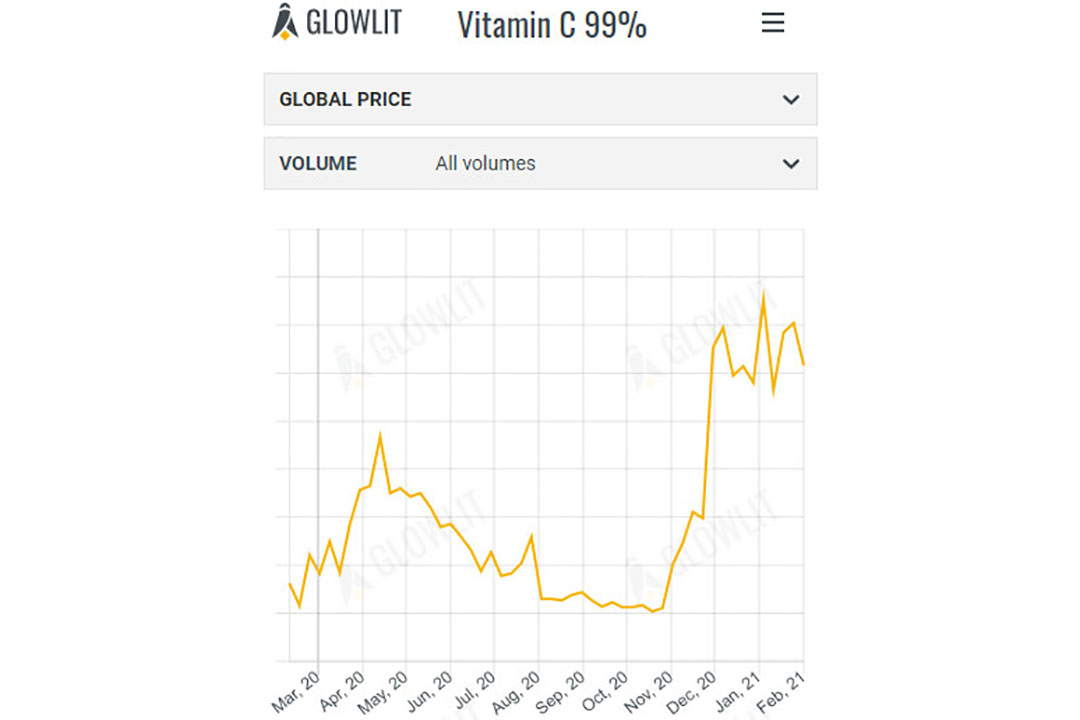 The global price of Vitamin B12 1% HPLC has increased 72% just in the last month.