Monocalcium Phosphate has seen massive price volatility though the overall direction is that of price increase. Since August 2020, the global price of MCP 22% has more than doubled.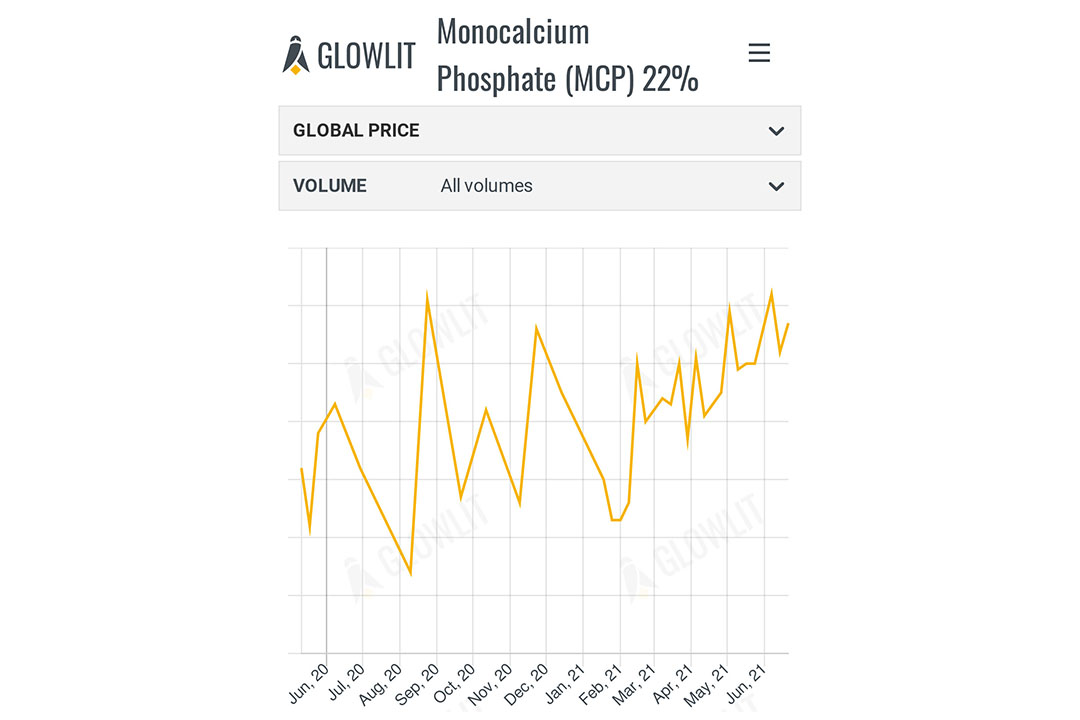 The price of phosphates seems to be following fertiliser supply and demand trends. Prices and demand for fertilisers have been unseasonably high over the past year, in line with the increasing price trend of corn and soy. Now as corn and soy have experienced a trend reversal in the last month with falling prices we are waiting to see if and when the impact will be felt by MCP 22%.
The global price of Vitamin D3 500 has increased slightly by 2.4% in the last week, following a massive decline in the price since a peak in April of this year. Glowlit has also seen a decrease in the number of entries from last week to this week, perhaps indicating a slowdown heading into the summer vacation months. As a reminder, a year and a half ago in January 2020, the price of Vitamin D3 500 stood at a low of US$ 12.3.