Mass Western business exodus is one of the major challenges the Russian feed industry now has to face. At the time of writing, almost 500 companies have announced their withdrawal from Russia, a research conducted by the Yale School of Management showed.
DLG stop commercial activities in Russia
Some feed companies have also joined this trend. For example, the Danish agribusiness cooperative DLG announced a decision to stop all its commercial activities, including its production of vitamins and minerals in Russia. All import and export operations were also promised to be suspended. For several years, DLG has had a successful collaboration with Alltech in Russia.
We will continue to operate our essential food and feed facilities in Russia. Food is a basic human right and should never be used as a weapon.
Cargill to scale back Russian activities
However, most Western companies remain careful with their future plans in the Russian market. In a statement on its website, Cargill, for instance, said it will scale back its business activities and has stopped investment in Russia, though the company has not provided any additional details. "We will continue to operate our essential food and feed facilities in Russia. Food is a basic human right and should never be used as a weapon. This region plays a significant role in our global food system and is a critical source for key ingredients in basic staples like bread, infant formula, and cereal," the company said.
ADM to scale down but not leave Russia
A similar statement has been issued by ADM, which promised to scale down business in Russia, but not leave the country altogether. "Our footprint in Russia is very limited, and we have made the decision today to scale down operations in Russia that are not related to the production and transport of essential food commodities and ingredients. And we will of course continue to comply with all sanctions, laws, and regulations," ADM said.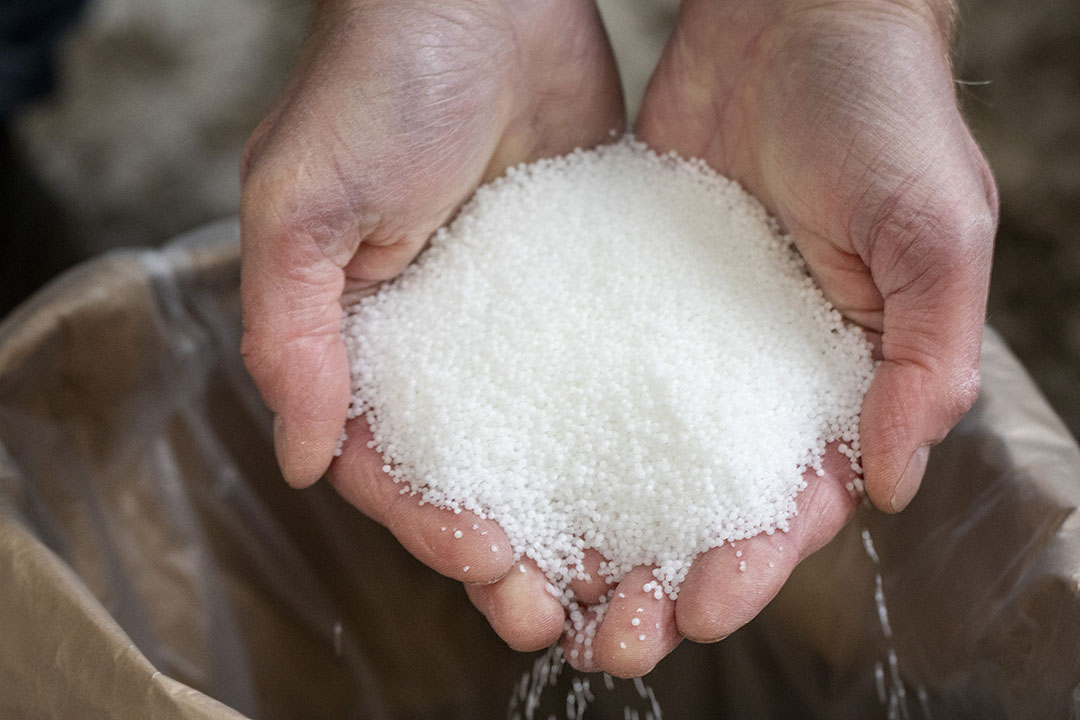 NPAO De Heus to continue operations
Localised business of foreign companies in Russia currently has to deal with more than just mounting reputational risks. During a press conference in Vladimir Oblast on March 29, NPAO De Heus, a joint venture between De Heus and Russian company MKorma, reported that the company would maintain its operation in the country, producing feed and feed additives. A local newspaper Zebra also said that NPAO De Heus will even continue investments, currently building a 12,000 sq. meters warehouse to facilitate an increase in production performance. However, the company raises concerns over a lack of foreign raw materials and equipment.
Logistic challenges for NPAO De Heus
Currently, import and export operations have been hampered by Western sanctions against Russian banks. Plus the world's largest shipping companies (Maersk, MSC, and CMA CGM) have suspended booking to and from Russia. "At the moment, raw material reserves are enough to maintain operations for 3-4 months, as 30% of raw materials used (in the production process) are imported from China, EU, India, and South Korea," the company said in a statement, adding that the price of imported raw materials had tripled.
"At the production site: more than 80% of imported equipment is from EU countries. All spare parts are ordered in the European Union, there are no analogues of spare parts for the equipment in Russia," the company warned. Alexander Matveev, general director of NPAO De Heus said during the press conference that his company has put a lot of effort into maintaining the stability of the Russian feed industry. "We actively cooperate with industry unions as part of the development of anti-crisis measures, prepare reports for them on emerging problems in logistics and financial operations, openly conduct a dialogue with government agencies, participate in industry meetings. In general, we fully try to contribute to overcoming this difficult situation for the economy of our country," Matveev said.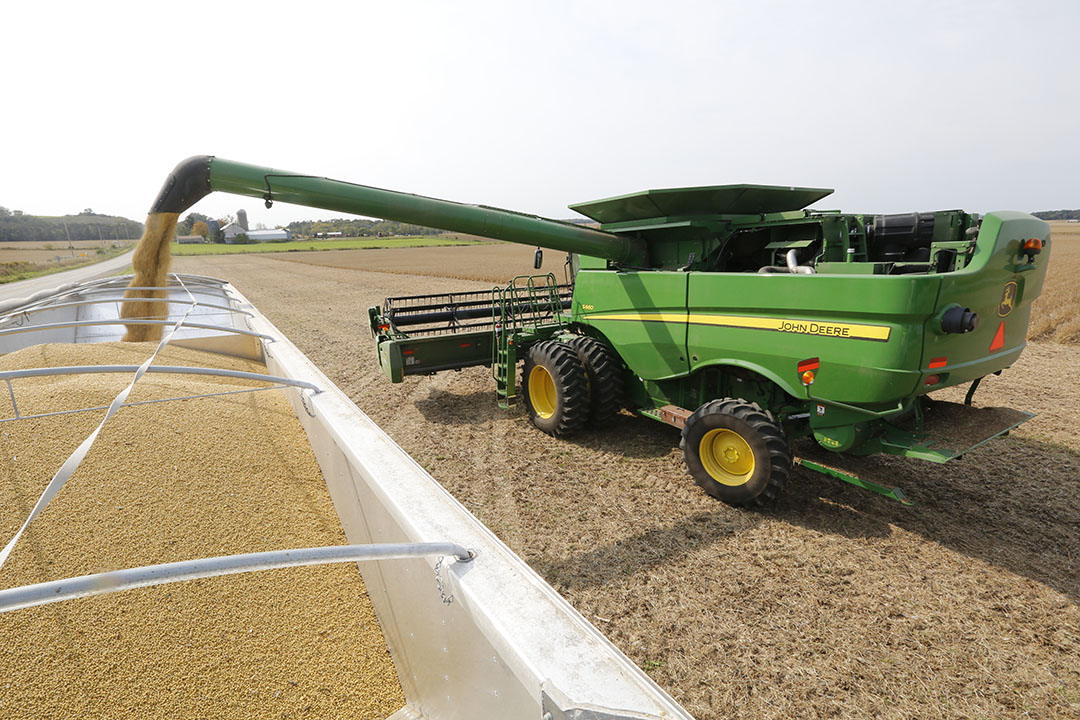 Supply disruptions
As Russia has roughly 90% dependence on feed additives, the current crisis has already taken a toll on prices and supplies stability. "In Russia, the price of feed components has jumped, and we see certain difficulties with the supply of goods and the processing of payments," commented Lybov Savkina, marketing director of the Russian consultancy Feedlot.
Feed additive prices fluctuate
"Prices for feed additives fluctuate weekly due to exchange rate volatility and depending on the product group, the increase ranges between 30% -100%. Almost all suppliers switched to 100% prepayment. Some European companies refuse to ship goods to the addresses of Russian companies, and if they do, the number of vehicles from the EU countries (crossing border with) Russia has dropped dramatically," Savkina said.
Shortages of feed additives and vitamins
"There is a high risk of a shortage of amino acids and vitamins key for the livestock industry," Savkina claimed. "Since these are expensive raw materials, the stocks are not large," she added. On the other hand, there are hopes for supply stabilisation, Savkina said, adding that this would require establishing alternative logistic schemes, and an increase in feed additive imports from Southeast Asia, primarily from China.
A similar opinion is shared by Maxim Timoshkov, CEO of the Russian feed additive company Misma Pro. "The vast majority of [feed additive] suppliers want to work with us and maintain cooperation. Now the main problem is logistics, there are a number of issues with the delivery of goods not only from the EU but also from China. Another problem is payments, since currently all suppliers, taking into account the increased risks, limit the volume of shipments by credit limits, or ask, basically, for an advance payment," Timoshkov said.
Market lacks stability
The Russian feed additive market currently lacks stability, said Sergey Mikhnyuk, executive director of the National Feed Union. "This is because unfriendly countries pass cargoes to Russia, including feed additives, in a restricted manner. Most batches are being halted in the transshipment ports: Rotterdam, Hamburg, Brugge, and so on," Miknyuk adds that feed additives are being supplied by train from China, but the pass-through capacity of this route is not enough to meet the existing demand.
Cargoes not insured
Besides, cargoes sent to Russia are not currently covered by insurance from international companies, Mikhnyuk said. Not subjected to Western sanctions banks still accept international transactions, though the number of sanctioned Russian banks tends to grow, he added.
The measures that will help importers are to not fall into hysteria and not to aggravate the situation.
Adjusting trade to the new reality
Mikhnyuk describes the current situation in the Russian feed additives market as a perfect storm, saying that it brings some new opportunities to local investors. On the other hand, he added, none of the major importers have pulled out of the Russian market, though the foreign management of some companies took a waiting stance, limiting supplies to the Russian market. "The measures that will help importers are to not fall into hysteria and not to aggravate the situation. Let the people adjust to the new reality and built new supply systems," Mikhnyuk said. "Feed additives are, by their nature, humanitarian products. All attempts at restrictions of civil goods will be analysed once the perfect storm has ended. This primarily concerns logistic companies."
Impact of rising energy prices
On the other hand, the current conflict also has the potential to hit feed additive producers in Europe. In the main producing countries, energy prices have increased, which increased the cost of production, Savkina said. Just recently, BASF said it might halt production at the world's biggest chemical plant in Ludwigshafen if the gas supply is halved under the German energy plan. German government triggered the first stage of its national gas supply emergency plan over fears that Russia might soon cut supplies if it doesn't receive payments from foreign buyers in roubles.
Shortage of high-protein concentrates
The price of hydrocarbons has been seen rising since the beginning of the Ukraine crisis, promising to boost production costs in the feed industry. "On the global market, there is a particularly acute shortage of so-called high-protein concentrates from Ukraine, such as soybean cake. 80% of European organic sunflower came from Ukraine. In addition, Germany imported large quantities of corn, rape and beet seeds, rye and sunflower seeds from both Russia and Ukraine," Savkina warned.
Russia is almost 100% dependent on the import of feed additives…
Sanctions – not the only challenge
Western sanctions have already proved to be quite difficult for the Russian feed industry, though feed additives have not been directly subjected to restrictions, commented Dmitry Grachev, PhD, vice president of the Russian Grain Union. "Russia is almost 100% dependent on the import of feed additives and any disruptions in logistics automatically cause fluctuations on our feed market." Grachev said. "Due to our unacceptably low level of domestic livestock science, we are completely dependent on the Western scientific and technical service and know-how."
However, even if feed additive export to Russia is subjected to restrictions, this would not cause a collapse of the Russian market, Grachev said, adding that the market has been in turmoil since 2020. "RFU analysts have estimated that no more than a quarter of the European assortment of feed additives have been able to 'squeeze' into Russia owing to numerous regulatory barriers, cartels, and a high level of financial risks," Grachev said.
Opportunity for fraudsters
"Moreover, large-scale criminal monopolies, supported by a number of corrupt officials, have already turned the country into a convenient training ground for a variety of fraudsters, both domestic and international," Grachev said. He explained that, for example, with lysine Russia is 60-70% self-sufficient, but medium and small market players saw a drastic artificial shortage of this amino acid during the last autumn-winter season.
"Alongside lysine, threonine, choline, and some vitamins were also in short supply. As a result, in 2021 Russian farmers paid for these products, taking into account the limits of least cost optimisation programmes, by a factor of 2 to 5 times more compared to the fair global prices," he said, adding that as a result the cost diet for monogastrics jumped by 20% to 30%.
Need to find a defined modus vivendi
Grachev added that RFU understands the difficulties that importers and farmers face today and do not insist on any "exceptional or risky measures". "However, there is a critical issue for the Russian feed industry in relation to foreign players: the double standards of some of the largest companies in relation to corporate compliance and international antitrust rules," Grachev said, adding that the problem originally emerged in 2020, and could become very difficult in the future if large international companies fail to find a solution and don't urgently work out "a jointly defined modus vivendi with regard to Russia."
International companies involved with cartels
"Some international companies have already left the market due to the impossibility of violating corporate compliance. Some companies prefer not to 'notice' these reasons in Russia and even indirectly cooperate with the feed cartel. But some international players are already directly involved in cartel schemes, thereby forming and strengthening the foundation for illegal operations and violation of all imaginable and unimaginable international rules and laws," Grachev added.