Russia's invasion of Ukraine has already destroyed billions of dollars' worth of infrastructure, blocked commodity exports from ports in the Azov-Black Sea basin, and displaced more than 12 million people. The World Bank predicts that the war will cause Ukraine's economy to shrink by 45% this year. And, as the hostilities gain pace in the eastern regions, the war shows no signs of ending.
…no reports of physical destruction of large feed factories yet
Disrupted logistics
The feed industry, like all agriculture in Ukraine, suffered as a result of the Russian invasion, said Svitlana Lytvyn, analyst at Ukraine Agribusiness Club (UCAB). "Fortunately, there are no reports of physical destruction of large feed factories yet," Lytvyn said, adding that nonetheless all feed mills in the territories occupied by Russian forces were affected by disrupted logistics, as technically they were cut off their suppliers and customers in the rest of the country. There are already examples where, finding themselves in isolation, livestock businesses have folded. "Having no opportunity to produce or purchase feed, one of the largest egg farms in Ukraine, Chernobaev, stopped operations," Lytvyn said.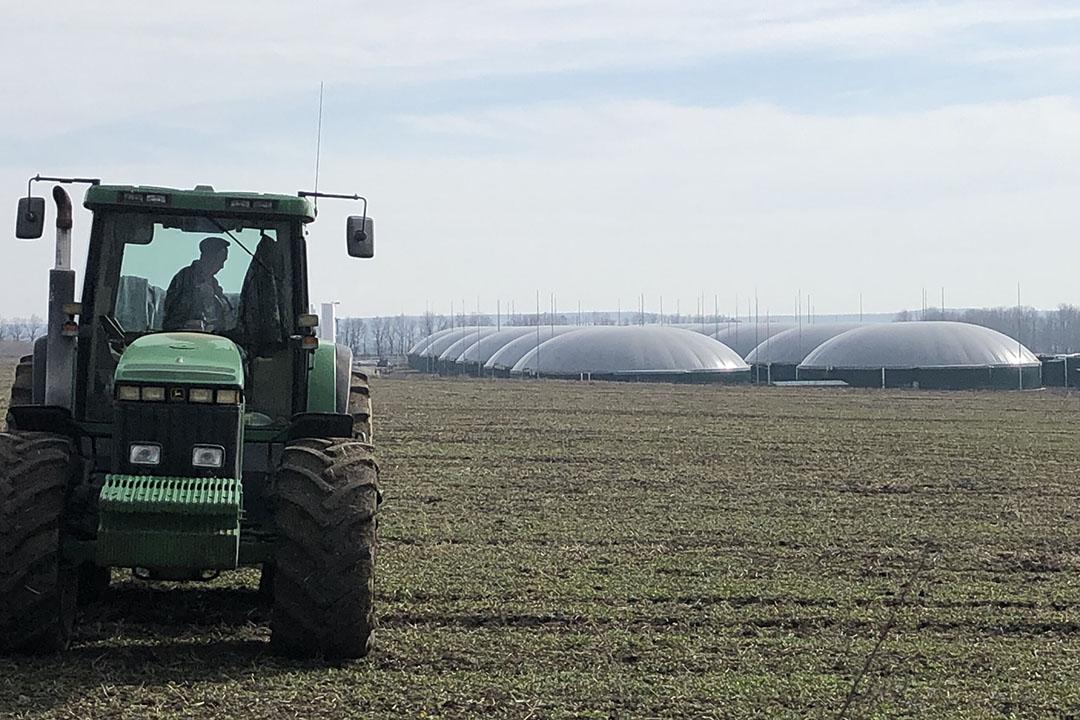 Livestock lost due to lack of feed
Chernobaev, Europe's largest egg farm, has lost 4 million hens due to the lack of feed in April, Avangard, the managing company reported. The workers tried to organise the delivery of feed, but trucks with freight were shelled so, to ensure the safety of drivers, supplies were stopped. There is no information on how the farm is operating now, as it is located deep in occupied territory.
Before, the annexation of Crimea in 2014 Avangard was ranked second in the list of the world's largest egg producers. In April, Avangard reported that the Russian aggression had caused significant losses in production capacity, with several key egg farms being shut down and destroyed, while at some operational farms the birds were left without feed and thus "condemned to death." The overall financial losses the company sustained reached 1.5 billion hryvnias (US$ 51 million), Avangard said.
Exporting challenges
As of late May, Russia had occupied nearly 20% of Ukrainian territory, compared to 7% before Feb. 24, the Ukrainian government estimated. In the territories controlled by Ukraine, after the first shock, feed mills gradually returned to business, Lytvyn said, explaining that the country has sufficient feedstuff to meet domestic demand, partly owing to the blocked shipping in the Black Sea, which prevents the country from exporting grain and oilseeds.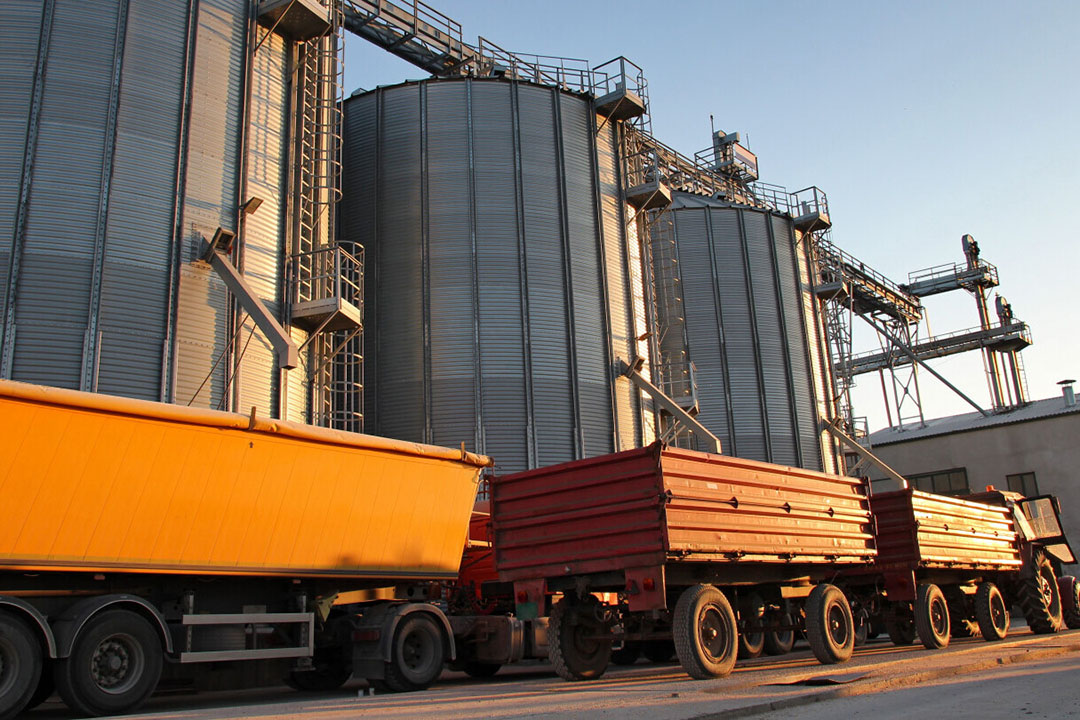 Impact on poultry sector
In 2021, Ukraine produced 6 million tonnes of feed, 63% of which was for poultry, 21% for pigs, and 11% for cattle, UCAB estimated. The poultry industry proved to be more prone to the current crisis since the largest broiler meat and egg farms are located in the central and eastern parts of the country. Besides, almost all poultry farms belong to vertically integrated companies that have their own feed mills and land to ­cultivate feed crops, Lytvyn said.
Impact on pork, beef & dairy sectors
On the other hand, most Ukraine pork, beef, and milk producers are small and medium-scale businesses that are more vulnerable to the current challenges. At this point, there are no reliable statistics on the extent to which these segments have been affected by the Russian invasion.
Feed additives imports hampered
Ukraine relies on feed additive imports from the European Union. When the war began, all market players were in shock, and imports were nearly completely paralysed. However, things started gradually improving around late March, said Igor Silchenko, director of the Ukraine feed additives distributor Agrofeed Ukraine. Near that time Russian troops were pushed out from the Kyiv, Chernihiv, and Summy regions, making things a bit more predictable. Currently, it is hard to assess how the feed additive industry is coping, as travel by car is constrained due to a lack of fuel, while other forms of communication in Ukraine may not be entirely safe. "No one particularly discloses information over the phone. The less the enemy knows, the better for us," said Silchenko.
Over the past several months, Ukraine food companies have seen their infrastructure largely destroyed, so now businesses are trying not to publicly disclose important information. On the other hand, the supplies of feed additives from Europe by trucks have remained intact, as road infrastructure on the border with the European Union remains unharmed. "Russia is firing missiles mainly at the railway infrastructure to prevent the delivery of weapons from Europe to Ukraine, but, feed additives are delivered mainly by road, so this doesn't ­affect us," Silchenko said.
Imports from Asia are flowing through the ports of Romania and Bulgaria, as well as Mediterranean ports. This makes supply routes lengthier, but ensures that there is no shortage on the market, Silchenko said, admitting that a slump in demand currently looks like a big challenge.
"I can't estimate the proportion of working farms. You can understand the scale of the catastrophe when 10% of the population left the country, a lot of people remained in occupied territory, consumer demand fell due to job losses and due to the uncertainty, so many farms, although they did not suspend operations, have significantly reduced production volumes," Silchenko said. Ukrainian feed businesses are grateful to the EU for supporting the country during these terrible times. Silchenko said that the best way Europe can help is by continuing to purchase Ukraine goods and assisting in unblocking Ukrainian seaports. "I think that for now, the industry will remain in waiting mode, looking forward to what's going on at the frontline, which means there will not be ­major developments for the time being," Silchenko said.
Concerns for the future of Ukraine's grain industry
Huge concerns are also associated with the future of the Ukraine grain industry. Ukraine is the breadbasket of the world. In a normal year, it grows enough food (mostly wheat, maize, and cooking oil) to feed 400 million people. Nine-tenths of that is shipped through the Black Sea. This year nothing is moving by sea, and not much by land, though some efforts have been made to export grain by train.
Global food crisis
The looming food crisis partly caused by the lack of Ukrainian grain can directly affect 1.7 billion people in more than 100 countries, according to the United Nations. Of these 43 million are on the brink of famine, and 570,000 are facing starvation. Ukrainians are doing everything in their power to prevent this from happening.
The sowing campaign is in jeopardy
"Now in Ukraine, the spring seeding campaign is ending on the territory comprising about 75% of the area sown in 2021," Lytvyn said, admitting that the sowing campaign cannot be carried out in much of Ukrainian territory, particularly in areas that are under occupation by Russian troops.
"In addition, in part of the territory of the Kyiv, Chernihiv and Sumy regions [we] did not have time to put in order some of the fields due to significant contamination with mines, as well as significant destruction of the material and technical base. It is too early to talk about the expected yield, but farmers are making every effort to carry out all the necessary technological processes. We also hope the weather will be on our side. At least the winter crops overwintered well," Lytvyn said.
Grain exports
Although Ukraine managed to redirect some shipments to be taken out of the country by train, the available capacities are clearly insufficient. "Fortunately, damage to the transport infrastructure has not yet significantly hampered export shipments, since Ukraine has an extensive network of railways. However, the lack of capacity of alternative export channels is a matter of greater concern," Lytvyn said.
Before February 24, Ukraine exported 5-5.5 million tonnes of grain and 500,000-600,000 tonnes of vegetable oils through seaports. On the other hand, the maximum capacity of alternative routes is 1-1.5 million tonnes of grain per month. Ukraine farmers are doing their best to ensure that the 2022 harvest is not a complete disaster, but there is no understanding of how to export new grain, as by autumn the country is unlikely to get rid of even half of the current ­reserves.
"Taking into account that the current reserves of maize intended for export (about 12 million tonnes) and soon a new harvest is expected, it is clear that the alternative options are inadequate. In terms of infrastructure, the situation is more complicated, with storage facilities (silos) which may now be in short supply when new crops arrive," Lytvyn said.