Russia's exit from the Black Sea grain deal was the first move in a long game, as the Ukrainian grain industry was never expected to crumble in an instant. But, as the new harvest approaches and the Ukrainian market is gradually flooded with grain, some segments are slowly moving into an oversupply crisis.
Oversupply of oilseeds
This crisis is already being seen in the oilseed sector, Andriy Dykun, head of the Ukrainian Agri Council, a prominent farmers association, commented. Ukrainian farmers are overloaded with oilseeds, and the trend is gathering momentum. In early October, the sunflower market is expected to hit a price bottom, meaning that wholesale prices would plummet to some of the lowest levels ever. Some crushers have a month's supply of oilseeds, while others have their warehouses filled for 1-2 weeks ahead, Dykun continues.
Earnings low for Ukrainian farmers
Since Russia pulled out from the Black Sea grain deal, Danube seaports remained the main export arteries for Ukrainian grain, primarily sending foreign customers soybeans, the most profitable commodity. However, Ukrainian farmers are hardly earning good money from this business. Soybeans of Ukrainian origin are traded at a US$80 to US$100 discount compared with beans originating from Argentina, the USA and Brazil.
"Exporters, including Turkish and Egyptian ones, are taking advantage of this," Dykun said, adding that Ukrainian traders are accepting the discount not to let the domestic market plunge into chaos. He added that traders adhere to what he described as a supermarket culture, i.e., they are focused on generating short-term profits and not bothering with long-term planning.
The Russians have a new strategy to hinder Ukrainian exports and have begun to destroy infrastructure to make it impossible in the future to export grain from the Odesa region
Maxym Gopka, an analyst with the Ukrainian Club of Agricultural Business (UCAB)
Pushing through
To a degree, this is because even the existing sales channels remain fragile. As Russia keeps pounding Ukrainian grain export infrastructure, there is no clarity on what options Ukrainian farmers and traders will have tomorrow.
"The Russians have a new strategy to hinder Ukrainian exports and have begun to destroy infrastructure to make it impossible in the future to export grain from the Odesa region," commented Maxym Gopka, an analyst with the Ukrainian Club of Agricultural Business (UCAB). Initially these efforts seemingly had little effect, as in August Ukraine managed to export 4.3 million tonnes of agricultural products, 16% up compared with the previous month, according to Gopka, who praised all the links in the supply chain for the strenuous work that paved the way to such a result.
However, it is too soon to consider the Russian strategy a failure since the effects of the attacks are piling up over time.
"In recent weeks, the bombing of the Danube ports' infrastructure has become more frequent, which makes it very risky to store grain in local warehouses. So wheat exports are being shipped directly from land transport to vessels. Also, each enemy attack on ports raises the cost of freight, making exports by sea less profitable than shipments by land," Dykun said. In theory, the Danube seaports could ramp up transshipment capacities, but this is hardly achievable, given the continuing shelling. "If the Danube channels stop working, it will be a considerable loss for Ukraine, as the potential for exporting Ukrainian agricultural products via river ports is over 3 million tonnes per month," Dykun explained.
Over the past few weeks, several ships carrying Ukrainian grain have made voyages from Ukrainian seaports to Turkey, but the enormous risks prevent free trade from resuming in full. "The only alternative to the Black Sea grain deal could be free trade by sea, the way it was before the war. However, the constant shelling of infrastructure makes this impossible. The only solution to this problem is to create conditions that will not allow Russia to fire missiles and kamikaze drones at Ukraine," Gopka said.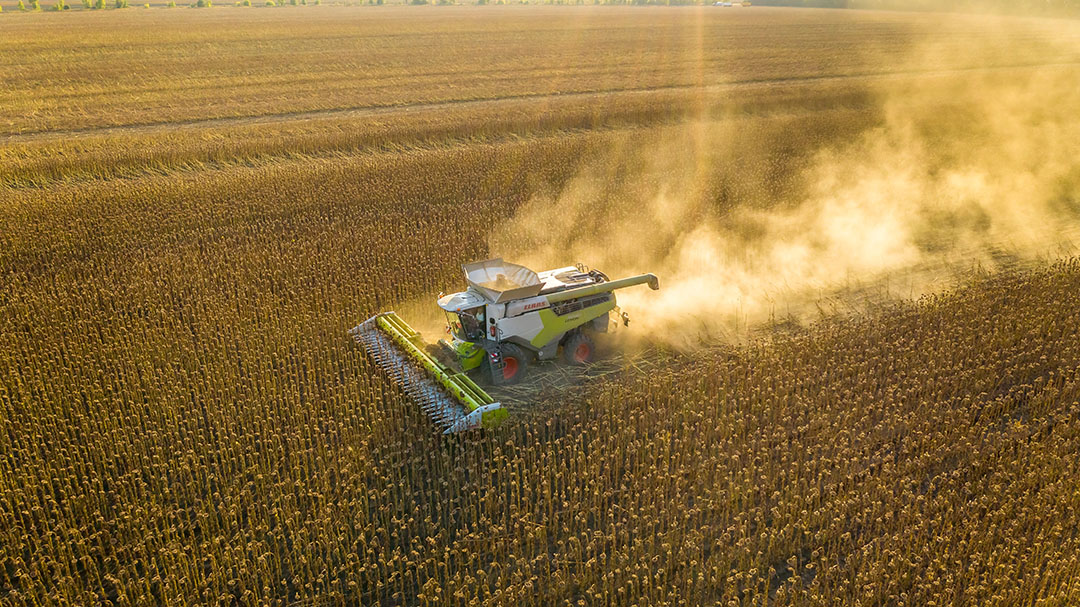 The industry is reeling under European bans
Against this background, import restrictions imposed by neighbouring EU countries are putting additional pressure on the Ukrainian grain industry.
Ukrainian farmers are concerned and disappointed with the position of neighbouring countries that, for the sake of political gains in elections, are jeopardising the economy of Ukraine, which is fighting for a common European future, Dykun said. He emphasised the importance the industry plays in financing the Ukrainian budget . "Neighbouring countries are preventing Ukraine from building up its defence capabilities, as a key sector of the economy is suffering financial losses due to import and transit restrictions imposed by Poland, Hungary, and Slovakia, among others," he added.
Indeed, Ukraine used to generate around US$20 billion per year from agricultural exports, which makes it the backbone of the national economy. Over the past 18 months, Ukraine has exported more than 85 million tonnes of agricultural and food products, about 32.5 million tonnes of which were shipped by sea. The remaining 50 million tonnes of Ukrainian were exported via so-called solidarity lanes – land routes through neighbouring EU member states. In these circumstances, it is vital to keep the solidarity lanes operational, Dykun emphasised. "Given the uncertainty about the future of the Black Sea Grain Initiative, the Ukrainian agricultural sector risks remaining blocked inside the country and being pushed out of world markets, including Africa, the Middle East and Asia, which are increasingly falling under Russian influence and propaganda," Dykun warned.
It is essential for Ukraine to restore all available routes for exporting agricultural products, Gopka stated. First of all, it is necessary to resume exports through the countries of the European Union because this is faster, and Ukraine "has every right to export its products through neighbouring countries," he added.
The long-term implications of the European restrictions are also going to be tremendous. If they are excluded from export markets, the lion's share of Ukrainian grain farms will be ruined, reducing the global supply of critical commodities such as maize, wheat, soybeans and oilseeds for years. Ukrainian analysts believe this will put the global grain market under constant pressure. "Further blocking of Ukrainian agricultural exports by neighbouring countries will hit Ukraine's economy, finances, tax revenues, and jobs, and will play into the hands of Russia's plan to create another global food crisis," Dykun said.
The European feed industry also emphasised the importance of Ukrainian agricultural exports. "FEFAC supports the EU Solidarity Lanes initiative as a means to facilitate export of grains from Ukraine. It cooperates closely with its trade association partners such as FEDIOL and COCERAL to ensure that reliable information is communicated to the European Commission through our involvement in the European Food Security Crisis preparedness and response mechanism," FEFAC President Pedro Cordero said.
"At the same time there is a need for the EU to preserve the integrity of the internal market in order to maintain a level playing field. We encourage the EU to address trade with the Ukrainian agri-food market in a more structural way based on existing and future ATM regulations," Cordero added.
Status quo on the Ukrainian feed market
In 2023, the Ukrainian feed and feed additives market has not undergone any major changes, commented Igor Silchenko, director of Agrofeed Ukraine, a leading feed additives importer. Last year, Ukraine saw a slump in domestic demand owing to a massive wave of emigration, as well as a slump in the population's purchasing power. Some capacity ended up in the territory controlled by Russia, and many farms were driven out of business. "There was and still is a problem with the delivery and dispatch of products from the ports of the Black Sea coast of Ukraine, but this issue was solved by redirecting transport flows through Europe," Silchenko said. "This slightly increased the delivery time for feed components, especially those coming from China. It also increased overhead costs for cargo delivery, but this does not play a decisive role in the current situation because the main task was to prevent a shortage of products on the market. I believe that Ukraine has coped with this well," he added.
Silchenko also emphasised that, under the EU-Ukraine association agreement, import duties on some feed components were abolished, which benefited Ukrainian customers. "As before, the price of feed additives is the critical factor, though there is a clear tendency that farmers are paying increasing attention to the quality of additives and the impact they have on economic operations and animal mortality," Silchenko said.
Ukraine livestock numbers falling
In 2023, Ukraine is no longer suffering from a slump in demand in the domestic food market, Gopka said. However, this year, there is a problem: livestock numbers keep falling. On the positive side, there is a rise in investment in the pig industry, where the average profitability this year has recently hit new heights. "We hope that there will be more farmers who will be able to find funding to restart the industry and implement efficient farming," Gopka said.
In the early stages of the Russian invasion, the Ukrainian feed industry partly benefited from oversupply on the domestic market but, with the launch of the Black Sea grain deal, this factor is gradually decreasing. Ukrainian analysts believe that the crisis in the domestic grain market will hardly benefit market players, as feed companies frequently also grow crops, so even if they gain some benefit in one segment, they will lose in another.
Ukraine will face particular challenges in rebuilding its feed industry when the hostilities are finally over and millions of refugees start coming home.
"I think the main changes in the market will come after Ukraine's victory in the war against the Russian occupiers," Silchenko claimed.