As Russian troops advance to most areas of the country farmers are unsure if they can start seeding spring crops in March to get this year's harvest well under way.
Foreign owned farms
There are many foreign owned and managed farms in Ukraine, but some of them have chosen to leave the country to wait and see how this illegal occupation by Russian president Putin will develop.
Tanks instead of tractors on Ukraine fields
So far, the brave Ukrainian military and the local defence forces have kept the Russians at bay, but the invasion is already causing huge problems for Ukrainian agriculture.
While tanks instead of tractors roam the fields, prices of seeds, fertiliser and chemicals have escalated and getting bank loans to buy them is a huge challenge.
Some fieldwork has started
However, there is some progress as farmers in western Ukraine have started the fieldwork closely monitoring the situation in other parts of the country.
Breadbasket of Europe
Known as the breadbasket of Europe, Ukraine produces 12% of global wheat exports, 16% of corn and 18% of barley exports.
Mike Lee, is a director with Green Square Agro Consulting that specialises in agricultural projects and forecasting crop yields in Russia and Ukraine.
Ukraine's wheat crop
Lee said: "Ukraine's wheat crop is nearly all planted in the autumn and currently stands at 6.5 million hectares. Spring wheat is planted from now through March and was forecasted to be around 175,000 hectares bringing the total wheat area to 6.7 million hectares.
"This is down significantly on last year but broadly in line with the long term trend. However, if the situation on the ground escalated to a position that farmers could not apply fertilisers or pesticides and
assuming they could harvest it in July, there would still be a wheat crop, probably down to around 16 to 17 million tonnes. This compares with 26 to 27 million tonnes we currently forecast if farmers are unencumbered to manage their crops.
"Ukraine requires around 10 million tonnes of wheat for domestic consumption. Depending on the scenario, that will leave between 6 and 17 million tonnes available for export through the 22-23 marketing year from June to July."
Ukraine's corn crop
Looking at the situation with corn, Lee said it is typically planted through April and May.
"Most farmers will have seed purchased, and it should be on farm," said Lee. "A lot of fertiliser is imported from Russia but earlier this month Russia introduced a temporary ban on ammonium nitrate exports from February 2 to April 1, 2022. This was probably more about high fertiliser prices and Russian protectionism than forward thinking, although ammonium nitrate is a very effective explosive.
"The current unencumbered forecast is 37 million tonnes from 5.5 million hectares. With domestic consumption about 7 million tonnes this leaves 30 million tonnes for export through the 2022-2023 marketing year.
"This could drop to zero if farmers cannot plant the crop, but a middle ground would be fewer hectares and lower yield from fewer inputs giving a possible crop of 19 million tonnes, with exports down to 12 million tonnes."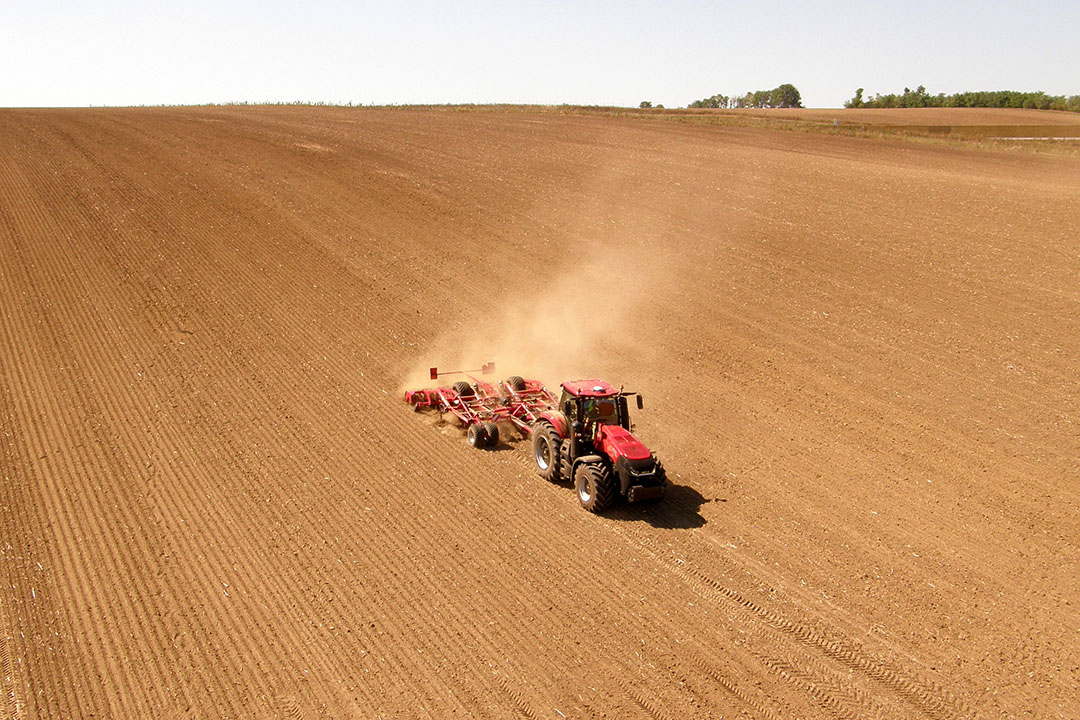 Shipping routes
Another big issue with exports is the shipping routes. Russia controls ports in the Azov Sea by controlling access through the Kerch Strait. The Azov is a shallow sea limiting shipping to shallow drafts, often transferred to larger shipping in deeper water. Most grain exports originate further west through the Black Sea ports from Kherson, Mykolaiv and Chornomorsk, and the deep water berths at Yuzhniy and Odessa.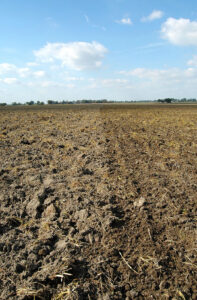 Restricting Russian trade
Lee added: "There has been talk of closing the Bosporus to shipping to restrict the Russian navy or Russian trade, which leaves a couple of things to consider.
"A lot of Black Sea wheat goes to north Africa and the middle east who rely on regular shipments to keep bread prices low. Presumably, these regions would kick back hard against any blockage. Plus, as grain prices go through the roof, which they are already starting to do, the commercial pressure to ship grain will be tremendous.
"Having said that, insurance and risk tolerance of ship owners willing to enter ports in a war zone is more likely to affect exports," he said.
While farmers in Ukraine would like to take advantage of current high prices and sell wheat and corn, shipping it to customers is not going to be easy.
Suspending vessel calls to Ukraine
Iurii Mykhailov, former President of the Union of Agricultural Journalists of Ukraine, is based in central Kyiv.
He said: "CMA CGM Group has decided to suspend all vessel calls to Ukraine from February 24 until further notice. The same decision was made by Maersk. The company cancelled all ship calls and closed its office in Ukraine.
"The global agricultural commodity trader Cargill Inc said the ocean-going vessel it had chartered was hit by a shell in the Black Sea, but the vessel retained its seaworthiness and the crew remained safe.
"Egypt's state grain buyer has cancelled an international procurement tender for wheat. Egypt has not received offers of either Russian or Ukrainian wheat.
"Also, the global agricultural commodity trader Bunge Ltd said it closed the company's offices in Ukraine and suspended operations at the port of Mykolaiv. The Bunge's competitor Archer-Daniels Midland Co (ADM) said its facilities in Ukraine, including a terminal in Odessa, are not operating."
Challenges for those currently growing crops
Dr Keith Dawson from the UK is a crop expert and director with a farming company growing crops in Ukraine and says the situation there is very fluid.
He said: "We own and manage Central Plains Group near Lviv in the west of Ukraine. In total we run 2,000 hectares of potatoes, maize, soya and peas but potatoes are the main crop.
"Work has already started in our fields, but there will be some problems. Getting fuel, fertiliser, seeds and labour will be a problem this year and costly as global prices will rise yet again.
"We aim to get back to the farm as soon as possible but we have a super local team based there.
"The situation is very fluid there obviously. Supply chain issues are a big challenges especially with the Black Sea and Azov Sea which are key for wheat exports," he said.
All eyes are what happens next in Ukraine but the invasion is sure to escalate food prices around the world putting extra financial pressure on consumers already battling high energy and living bills.