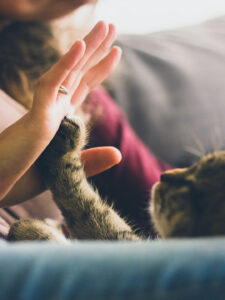 The popularity of pet foods soared during the pandemic. Human-pet relationships improved during the pandemic owing to the lockdowns imposed in major parts of the world. This also led to an increase in the use of pet supplements and nutraceuticals for specific health concerns such as joint pains and iron deficiency. The American Pet Products Association (APPA) National Pet Owners Survey estimated that the dog owners spent an average of US$ 287 on dog food in 2020, while cat owners spent an average of US$ 254 on cat food. These numbers represent an increase of approximately 11% over the last 2 years. High demand for pet food can also be attributed to an increase in the adoption of a pet and the growing geriatric pet population.
This article will outline how veganism is playing a pivotal role within new pet food trends, the growing need for pet nutraceuticals, and the desire of pet owners to opt for ­sustainable foods.
Pet humanisation plays a crucial role in new pet food adoption
Many pet owners now consider their pets as family members. The pandemic caused pet humanisation to increase significantly. In the US, it was observed that almost 95% of pet owners regarded their pets as family members. The most significant aspects of pet humanisation are keeping the animals safe and meet their nutritional needs appropriately. When it comes to nutritional needs, educated consumers are focusing more on product labelling and ingredients. Product labelling helps them judge whether the product is suitable for their pet or not. Pet owners want to nurture their pets in the same manner as they do their own child. This has led to the adaptation of new foods and essentials for pets.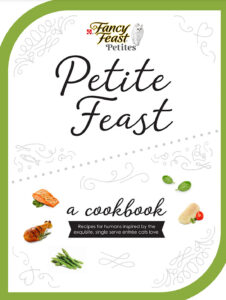 The latest foods to catch on are those with fresh ingredients, super foods, and whole grains. Based on a recent survey, pet owners are relatively open to discovering new types of pet foods and over half of them find refrigerated and fresh pet food appealing. A similar shift can also be seen towards dehydrated, wet and plant-based pet food. Future Market Insights projects that overall sales of the dehydrated pet food market for dogs will surpass US$ 13.8 billion by the end of 2032. In light of the growing desire to treat pets as family, pet food manufacturers have an opportunity to draw more direct parallels between pets and humans. For instance, in 2021, Nestle Purina released a cookbook, Fancy Feast, based on its latest product line. The cookbook is filled with Fancy Feast-inspired recipes fit for cats. Apart from this, pet humanisation has resulted in an increase in health consciousness and demand for pet foods that do not contain sugar, grain, dyes, and other chemical additives. With respect to the growing trends of pet humanisation, an increase in demand for various types of pet food is expected in the future.
Veganism to push consumers towards artificial meat and plant-based food
Millennials are actively adopting vegan food habits and are choosing cruelty-free products. Since the pet owners are consuming less meat themselves, they are also looking for vegan options for their pets. Thus, pet food manufacturers are addressing millennial pet owners' concerns about animal and environmental welfare by developing lab-grown and plant-based pet food which is completely cruelty-free and provides optimal nutrition to their pets.
According to Future Market Insights, the plant-based pet food market is expected to grow at 9.2% CAGR over the coming decade. Pet owners also want products that have the same aroma and texture as meat-based products. Manufacturers are looking to enhance plant-based proteins with natural flavours to provide pet owners with the expected aromatic experience. For instance, Bond Pet Foods are experimenting with biotechnology to make a protein-rich vegan food for pets. High-quality meat proteins are harvested in the same way in which cheese-making ingredients and insulin for diabetics are created, but without the real animals. Using cultured meat protein, the company's first product, the protein-packed dog treat bar, provides a high-quality, sustainable addition to dogs' diets. This has proven to be a great alternative and pets have an enhanced preference for plant-based foods. While plant-based food is beneficial for pets and can replace conventional meat, it lacks some essential nutrients that are found exclusively in meat-based diet. Thus, pet owners are exploring pet nutraceuticals to give their pets some extra nutrition through supplements.
Does your pet need nutraceuticals?
Nutraceutical products help in preventing various kinds of health disorders among the pets such as iron and other mineral deficiency and diabetes. Both the treatment and prevention of diseases can be improved with nutraceuticals. There are several unique natural chemicals in nutraceuticals that are essential for the good health of pets. Probiotic supplements help maintain good gut health, since they contain good bacteria.
The enzymes that are absent from pet food diets are silymarin (milk thistle) which protects liver cells, biotin, amino acids, and fish oil supplements which help in combating chronic diseases. Glucosamine is a common supplement used for supporting the hips and joints of various pets, especially dogs that are suffering from arthritis. The greatest efficacy for tackling osteoarthritis of the knee has been shown with crystalline glucosamine sulphate, which may be due to its higher oral bioavailability (25-44%) than that of other glucosamine salts. Also, nutraceuticals containing omega-3 fatty acids can be used to treat inflammation and antioxidants can be used in the prevention of cancer.
Sustainability and nutrition – A Worthy Blend
In last 2 years, around 21% of the newly launched pet food brands were seen to make ethical and environmental claims. Demand for greener pet food rose exponentially as pet owners became more aware of sustainability and were thus choosing eco-friendly pet foods. Research has indicated that dog food made from sustainable ingredients did appeal to 53% of UK pet food buyers in 2020.
Strategised animal welfare and increasing awareness of raw material sourcing is leading to growing demand for traceable, sustainable, and responsibly sourced pet food and treats. This makes marketing and packaging strategies quite crucial for businesses. For instance, The Farmer's Dog is gaining popularity because it offers personalised food subscriptions and guarantees that its pet food is tested, cruelty free, and traceable.
Pet owners are also trying to reduce their carbon footprints by switching towards sustainable food items for themselves and their pets. In tandem to this, Finnish start-up Alvar Pet is offering carbon-neutral dog food subscriptions for owners to reduce their dog's carbon footprint without compromising nutritional quality and service. In every step of their operational process, Alvar Pet is striving to act sustainably, using local Nordic ingredients instead of conventional dog food ingredients.
Future market trends in pet food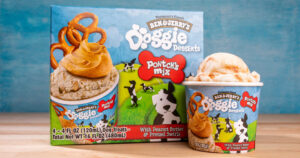 Today's pet food market is evolving, and the organic pet food industry is targeting younger, more informed consumers. The widespread tendency of pet owners to identify with pets will open up new forms of connection and engagement in all areas of business. In search of inspiring and emotional connections, consumers will be looking for products and experiences that can serve as invitations to connect with their furry friends in novel ways.
In particular, leading niche food and beverage brands are expected to seek ways to include pets in the category of indulgence or treatment. For instance, Ben & Jerry's recently launched a new ice cream for dogs in the US while CBD beverage brand Recess launched a new product called the "Walk Collection," which includes CBD dog treats. Peru recently launched "Doggy Pops," a frozen treat suitable for both humans and dogs.
Future Market Insights believes that the demand for natural and organic ingredients in pet food will increase rapidly in upcoming years. Transparency in the content and procurement of pet products will take centre stage as pet marketers try to attract millennial pet owners through clean label pet foods.
Manufacturers are aiming to produce and promote organic pet food products that are clearly labelled with green ingredients. If they can reassure millennial owners that their pets will remain happy and healthy, the pet food industry will have a long future.