Volac acquires Micron Bio Systems
Dairy nutrition company, Volac, has announced its acquisition of Micron Bio Systems, the UK-based bio-science solutions business that makes and sells silage additives, mycotoxin remediation, nutraceuticals and environmental products at its sites at Bridgwater, UK and Virginia in the US. Micron also has a testing facility for mycotoxin determination in feedstuffs.
Nutreco expands footprint in East Africa
Nutreco announces 2 joint ventures with the largest feed miller in East Africa, the Kenya-based Unga Group. This partnership involves 2 indirect subsidiaries of Unga Group, namely Unga Farm Care (Kenya) and Unga Millers (Uganda). The Kenyan entity will produce fish feeds at Unga's existing extruded fish feed plant in Nairobi and market them under the Skretting and Fugo brands, while the Ugandan entity will benefit from the transfer of Unga's existing flour production facility in Kampala, to host a mill producing complete animal feed and concentrates sold under a range of Trouw Nutrition and Unga brands.
Furst-McNess Co. acquired by Easy USA Holdings
Animal feed and ingredients producer, Furst-McNess, which has 12 facilities in Canada selling young animal feeds, premixes and specialty ingredients, has been acquired by Easy USA Holdings, a newly-formed subsidiary of Easy Holdings. Easy Holdings is an international animal feed nutrition and feed mill organisation with operations in feed additives, feed manufacturing, farms/livestock production, livestock processing, broiler integration and food products, and distribution in 65 countries.
Menon's MrFeed demonstrates success in sustainability
Menon Renewable Products has completed a trial exploring the effects of Menon's new formulation of its proprietary ingredient, MrFeed, on broilers at the Poultry Research and Training Center of the Zamorano University in Honduras. The study demonstrated that the new formulation, which consists completely of renewable products, could be just as successful in increasing the weight of the broilers, while also increasing the animals' viability without the use of antibiotics.
Trouw Nutrition and Wageningen University & Research strengthen collaboration on sustainability
Trouw Nutrition, Nutreco's animal nutrition division, and Wageningen University & Research intend on strengthening their collaboration to enhance sustainability of livestock production by developing knowledge and accelerating innovations in animal nutrition to improve animal health and welfare.
Current and future projects focus on early life nutrition, precision nutrition, and nutrition in relation to health and welfare of livestock.
EuroTier 2022: 'Transforming Animal Farming'
EuroTier will be held alongside EnergyDecentral, a trade fair for decentralised energy supply, from 15-18 November 2022 in Hanover, Germany, under the theme 'Transforming Animal Farming'. New at the trade fair is an area for newly-founded innovative companies, and the launch of a new award category 'Agrifuture Concept Winner' to recognise innovative and pioneering concepts for the animal husbandry of tomorrow.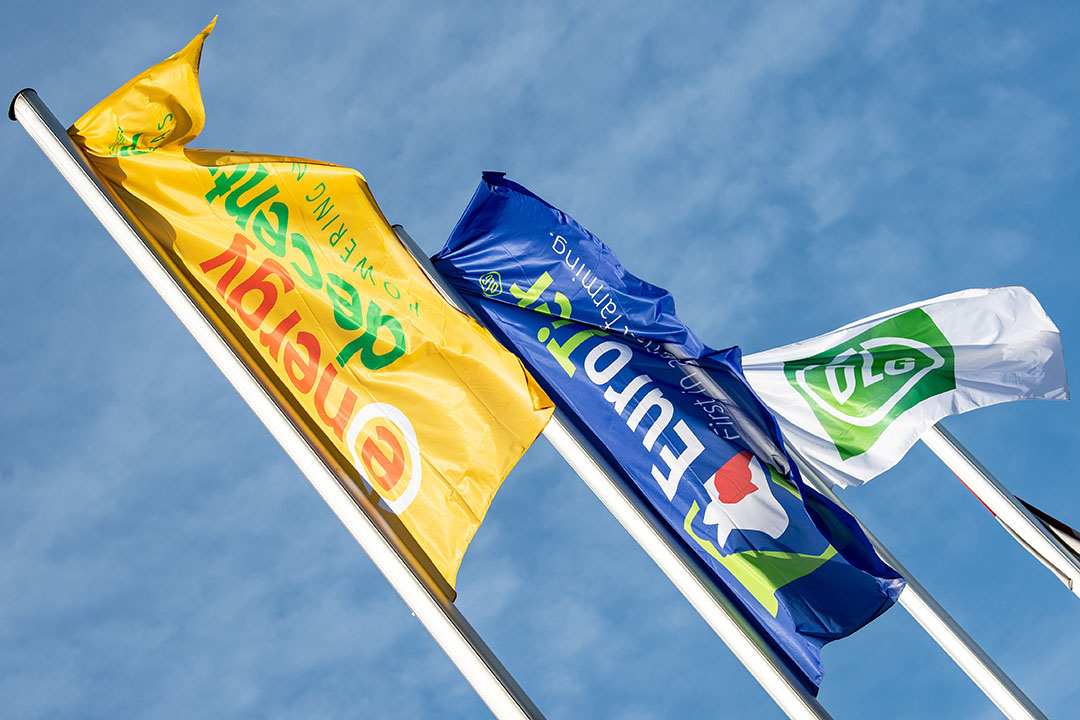 Lidl France commits to responsible plant proteins
Lidl France will ensure that by 2025, 100% responsible plant proteins are used to feed the farm animals in its animal products sector. Soybeans used will not cause deforestation or the conversion of natural ecosystems in Brazil, and the local planting of protein crops (soybeans, protein peas, field beans and alfalfa) will be encouraged.
Aarhus University tests a new environmentally friendly source of protein for pigs
Researchers at Aarhus University are testing a new environmentally friendly source of protein in a feeding experiment with pigs. Uniprotein, by UniBio, is made of bacteria able to grow on methane as substrate. A future use of this type of protein will be able to reduce the carbon footprint of feedstuff to farmed animals and minimise the use of animal sources of protein.
Agrimprove confirms benefits of Aromabiotic MCFAs
Agrimprove announces its research on the impact of Aromabiotic, a broad-spectrum blend of medium chain fatty acids, on the immune stimulation of newly weaned pigs has confirmed it increases the liveability of white blood cells and improve pig performance.
Costa Group inaugurates pioneer farm for digital feeding system
The Costa Business Group has inaugurated its Pork Calanda facility in Teruel, Spain, with a capacity for 3,300 sows. With an investment of €7 million, the farm is governed by sustainability criteria, mainly aimed at guaranteeing animal welfare and the circular economy.
Silotronic, Rotecna's new silo content control system
Rotecna's silo level management system, Silotronic, is a sensor that uses laser technology to accurately measure the level of feed contained inside silos, tanks or hoppers. The sensor, with a measuring range of up to 25 meters, allows farmers to know, in real-time, the level of feed available on the premises.
Biomin publishes research book on mycotoxin
Biomin has published a book, The Zearalenone Compendium, which details the latest scientific knowledge about zearalenone, a mycotoxin that is commonly found in feed materials and associated with reproductive challenges in animals. The research also offers strategies available to overcome these challenges.