DSM receives FDA approval of first US mycotoxin degrading ingredient
DSM Animal Nutrition and Health has announced the FDA approval of a enzyme, fumonisin esterase, to help pig and poultry producers manage mycotoxins in feed. According to Paige Gott, DSM mycotoxin and HyD category manager, fumonisin esterase is for the degradation of fumonisins present in feed. He noted that this is the first mycotoxin degrading ingredient to go through FDA's Food Additive Petition process and will be the first product to be approved for degrading fumonisins in feed in the US.
Angel Yeast partners with PhaBuilder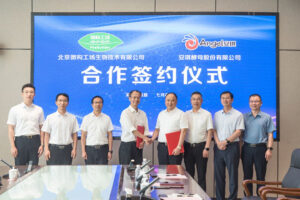 Yeast and yeast extract manufacturer, Angel Yeast, has partnered with Bejing PhaBuilder Biotechnology in Yichang, Hubei province, to build a large manufacturing base for polyhydroxyalkanoates in the city. PHA is a biodegradable and biocompatible polyester produced naturally by microorganisms. In addition to synthetic biology, Angel Yeast has also been exploring the development in biological agriculture. According to Angel Yeast, it will be engaged in a project to produce animal feed through biological fermentation and will invest some 120 million yuan to build the manufacturing centre with an annual capacity of 50,000 tonnes.
The project is estimated to be completed in September 2023. One highlight of the project is that it uses Distillers' Dried Grains with Solubles (DDGS) as one raw material to produce yeast culture products. As a new category, yeast culture products will diversify the company's animal nutrition products line-up.
Biogénesis Bagó supplies vaccines to Indonesia to fight FMD
Biotechnology company Biogénesis Bagó has completed its first export of FMD vaccines to Indonesia to contribute to the Asian country's inoculation plan that aims to stop the FMD outbreak that occurred after more than 35 years of being free of this disease. Indonesia declared the outbreak in May and quickly expanded through Java and Sumatra, two of the country's main islands. According to Indonesian government figures, the disease has affected more than 455,000 livestock. Biogénesis Bagó will export a million doses of Aftogen Oleo between August and September, a monovalent vaccine that it says has proved to be the most effective in combating the FMD strain responsible for the current outbreak.
Gericke Mixers offers more energy-efficient mixers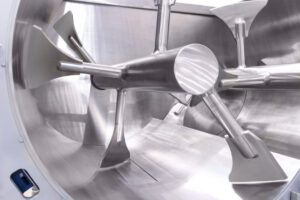 Gericke GMS mixers are now combined with an energy-saving workhorse based on a permanent magnet motor, making them more energy efficient. In these motors, the magnetic field is on one side created by a permanent magnet. Several advantages include delivered torque being constant over the entire speed range, compact and quiet, and easy integration.
Kynetec acquires Spark in Brazil
Kynetec has acquired Spark in Brazil. Spark provides data and insights for the on-farm use of crop protection, seed, crop nutrition and biological products. The combination of Kynetec with Spark creates significant coverage of the crop production market – 29 crops across more than 200 million hectares (including pasture) in Brazil.
FeedTechnoVision 2022 highlights feed production strategies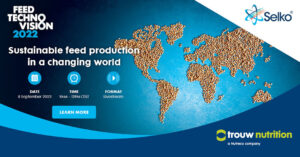 A panel of 5 global experts on feed processing and quality will reflect on sustainable production strategies for managing feed safety, quality and energy consumption during FeedTechnoVision 2022, presented by Trouw Nutrition and Selko. The programme will be live-streamed on 8 September from 09h00 to 12h00 (CEST). The agenda includes a look at how feed producers can secure their position on raw material quality and availability as key drivers of input costs, how adaptions to process technology can help producers manage local raw material quality, and strategies to reduce feed processing energy costs. The programme will also address how to manage the special challenges that high-temperature climate zones pose for feed production.