dsm-firmenich announces latest World Mycotoxin Survey (Jan – June) results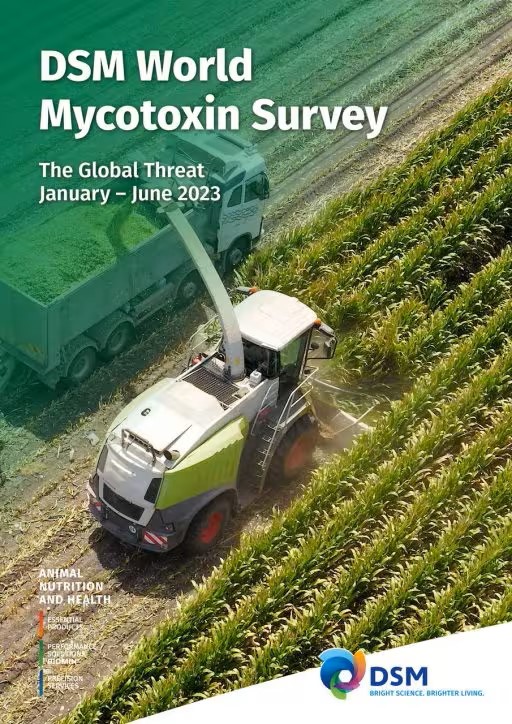 dsm-firmenich's World Mycotoxin Survey, which the company says is the longest-running and most comprehensive data set on mycotoxin occurrences and contamination, identifies mycotoxin risks based on time, animal species and location. Until June 2023, 10,199 samples were collected from 78 countries worldwide. The results concluded that the Fusarium mycotoxins fumonisins, deoxynivalenol and zearalenone are most frequently found, with the highest region of mycotoxins found in North America, South Asia, China and Taiwan. The survey includes further details on prevalence levels for each mycotoxin in each region, global and local risk levels for each mycotoxin, risk levels posed to each species, a comparison of prevalence levels from January-June 2022, and more.
Phodé launches 3 new products in Olpheel range
Phodé launched its Olpheel range in 2022, dedicated to shrimp and fish farming. Now, the company has introduced 3 new aquaculture products to the range: Olpheel Zen (a sensory solution to reinforce resilience during stressful situations), Olpheel Anti-Ox (an antioxidant), and Olpheel Eat (a neurosensory solution to improve the consumption of feed.
Mileutis reports positive clinical trial
In a clinical trial conducted in 7 large Israeli dairy farms, in collaboration with Strauss Health (partially owned by Groupe Danone), milk derived from cows treated with biopharmaceutical company Mileutis' Imilac non-antibiotic, non-hormonal therapy exhibited a 7.2% increase in protein content, 4% increase in fat content, and an increase of 957 kg )8.6%) in energy-corrected milk yield per cow over 305 days.
Zinpro joins the Global Feed LCA Institute
Zinpro Corporation has announced its membership in the Global Feed LCA Institute. Terry Ward, global director of sustainability at Zinpro, highlighted the significance of partnering with GFLI in accelerating sustainable feed solutions: "Joining forces with GFLI allows us to leverage their unparalleled expertise, specialized resources, and dedicated team of experts, empowering us to further our commitment to sustainability."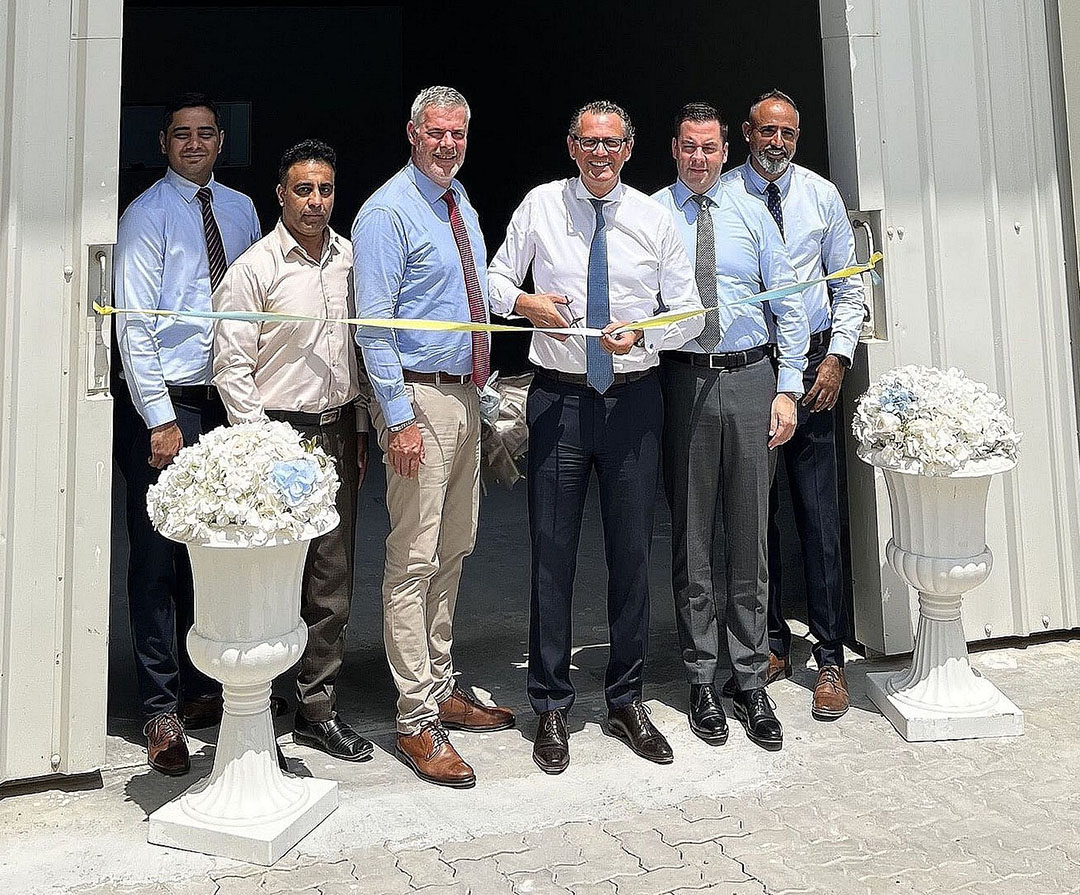 Berg + Schmidt Animal nutrition opens new company in Dubai
Berg + Schmidt Animal Nutrition has unveiled a new subsidiary in Dubai, Berg and Schmidt Middle East Trading LLC, which it says will allow the company to respond to the growing demand for feed additives and offer clients enhanced customer service in the Gulf Cooperation Council states. The company says that the Middle East feed market is rapidly expanding, especially for broilers, aquaculture, dairy and beef.
Anton Paar acquires Brabender GmbH & Co. KG
Anton Paar has acquired the German company Brabender, which will be integrated into the Anton Paar Group as Anton Paar TorqueTec GmbH. The company, based in Duisburg, Germany, offers measurement and process engineering solutions for the testing of various raw materials and for recipe and process development. It covers a wide range of applications – from food and feed to plastics and rubber, and even batteries and other special applications.
CBS Bio Platforms feed additive supports net zero
CBS Bio Platforms says that, based on a study conducted in Mexico on a commercial herd of 380 Holstein cows, its feed additive Optimax E shows breakthrough results to help dairy farmers meet net-zero targets while increasing milk yields.
Bühler and Entocycle partner to deliver on insect farming
Processing technology company, Bühler, and a UK insect technology company, Entocycle, have joined forces to provide solutions and expertise to drive the large-scale production of black soldier fly globally.
Methane measurements at Schothorst Feed Research with the Greenfeed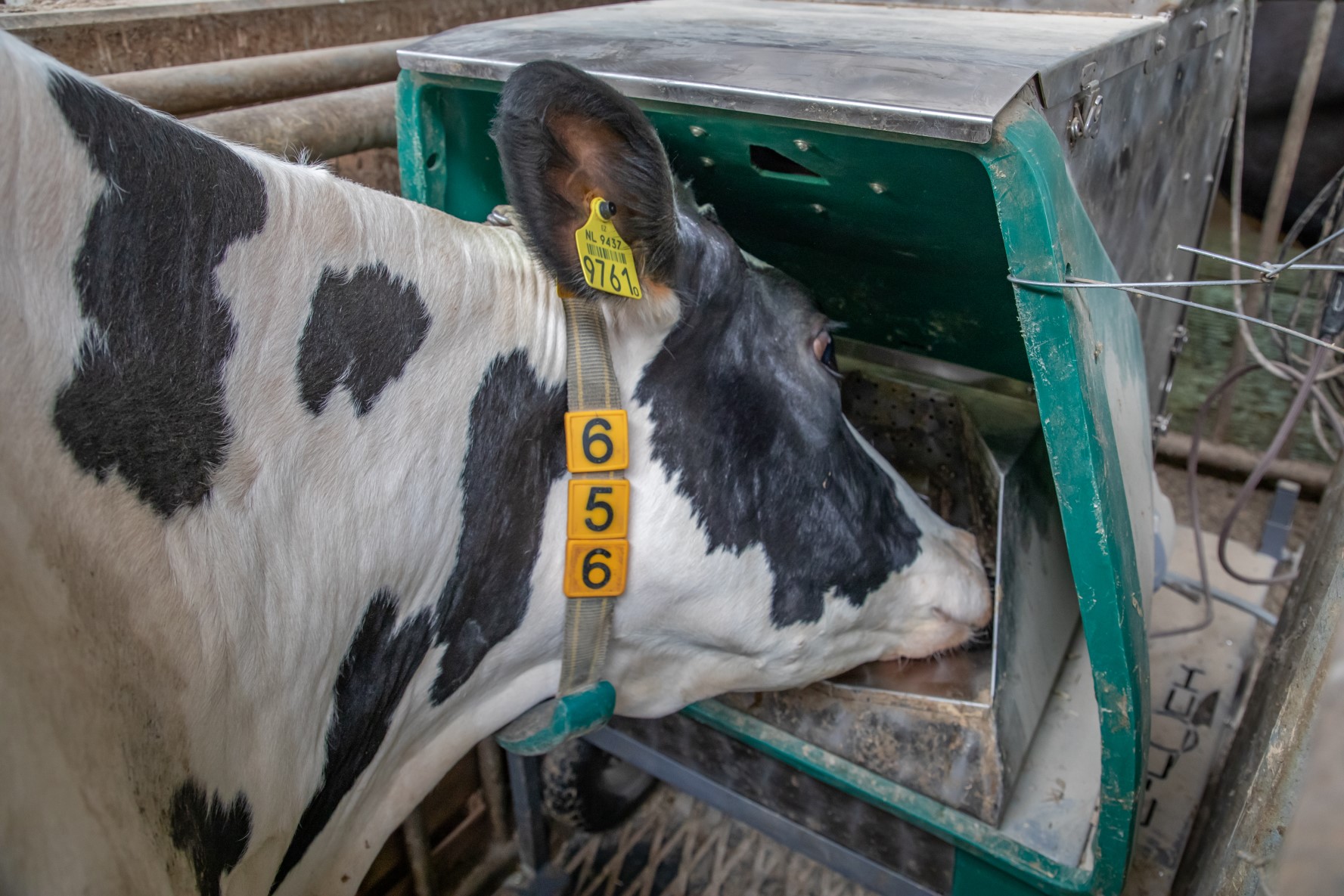 The Schothorst Feed Research (SFR) dairy research facility offers the possibility to collect methane emission data in nutritional studies with a Greenfeed system, which consists of a cubicle where small portions of concentrates are offered to attract the cows. SFR clients can request methane emission measurements as a part of dairy nutrition trials, in addition to studying the impact of feeding strategies, ration composition and additives, not only on production and health parameters, but from now on, also on environmental aspects.
Novus supports broilers with new Scale Up Program
Novus International has debuted a new program aimed at enhancing the financial success of broiler producers. The Scale Up Program for Broilers focuses on 3 areas – performance, meat quality and carcass yield, and sustainability and animal welfare. Mintex Bis-Chelated Trace Minerals serve as the foundation for the program. Meanwhile, the program's strategies include Mintrex Zn and Mintrex Cu trace minerals, and the Reduce and Replace strategy, which is shown to reduce the excretion of zinc (up to 37%), copper (up to 41%) and manganese (up to 35 %). The program also offers technical support, laboratory analysis of feed, and access to Novus' Xpert Link Network. The program has launched in the Americas and will be available in Asia, Europe, the Middle East, and Africa later this year.
Modelling climate change impacts on agricultural systems
Climate change remains a massive threat to agriculture, and it is believed that more must be done to protect the livelihoods of farmers worldwide during the climate crisis. One emerging area of interest to achieve this is the use of modelling techniques to assess the impact of climate change on agriculture, as well as the efficacy of climate change mitigation measures. A new book published by Burleigh Dodds Science Publishing promises to be the 'go-to' reference on this topic.
dsm-firmenich saves 50,000 tonnes of CO2e
dsm-firmenich's feed supplement Bovaer has reached a significant milestone in the reduction of enteric methane emissions from cows. To date, the additive has enabled farmers to save 50,000 tonnes of CO2e. The additive suppresses enzymes that trigger methane production in the cow's rumen, with just a quarter teaspoon of Bovaer per cow a day reducing methane emissions by 30% from dairy cows and 45% from beef cattle.
EW Nutrition welcomes new CEO
EW Nutrition welcomes Jan Vanbrabant as its new chief executive officer. Vanbrabant has a PhD degree in microbiology and is an experienced manager in animal health and nutrition, having held leadership roles at DSM, Erber Group, Biomin and Kemin. Former CEO Michael Gerrits is heading into retirement after 6 years leading EW Nutrition.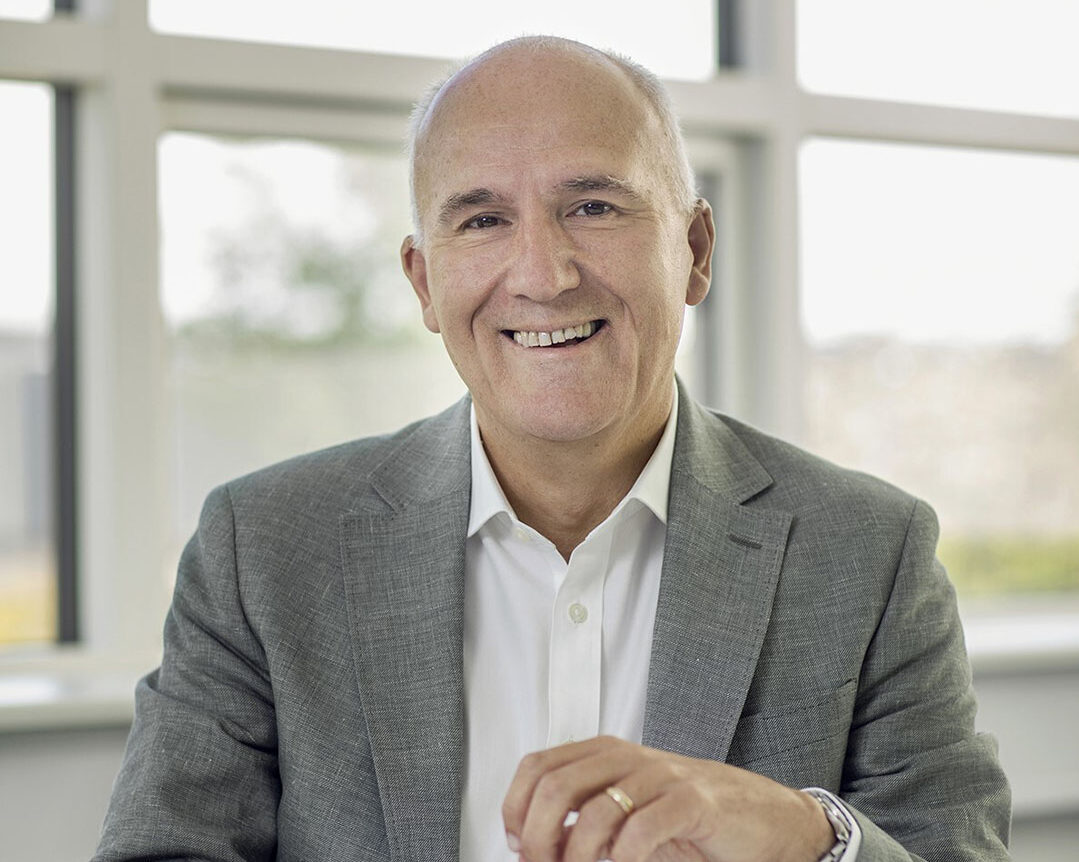 Hamlet Protein appoints commercial director
Hamlet Protein has announced the appointment of Simon Martyn as commercial director at the company's Denmark headquarters. Martyn (UK) is a graduate of Bicton College of Agriculture and comes with a strong international background and management experience in global companies. He takes over from Jan Kamphof, who recently joined Schothorst Feed Research as their new director.