Bühler and NRGene collaborate on black soldier flies
Swiss technology group Bühler and Israeli genomics company NRGene Technologies have announced a strategic collaboration that will offer BSF producers a solution that incorporates Bühler's high-end equipment and engineering capabilities and NRGene's novel genetics and AI-based genomics tools. The insect industry is still optimising its production costs and advances in insect genetics are key for achieving this, said Bühler.
Manna Insect Oy announces Manna MIND Gen2
Agritech company Manna Insect announces Manna MIND Gen2, which it says is the world's first technology that enables converting almost any kind of space, such as a shipping container or a warehouse, into an automatically climate-controlled and optimized insect farming facility.
Selko convenes next gen mycotoxin talent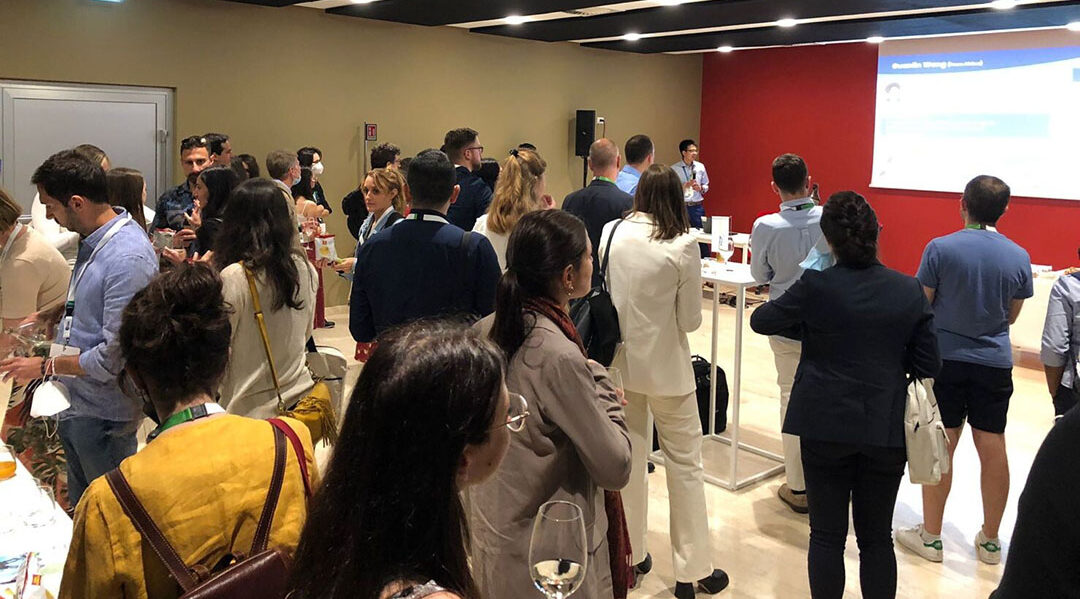 At the World Mycotoxin Forum in October in Antwerp, Belgium, Nutreco's feed additives brand, Selko, will share findings on mycotoxin prevalence worldwide, and the efficacy of varied mitigation strategies. The gathering will include the Young Scientist Forum, a call for next-gen scientists to share their insights and inspirations for applying science to address commercial mycotoxin challenges. As a sponsor of the event, Selko scientists and research partners will present 9 research posters and deliver 2 oral presentations during the conference.
Evonik showcased its first plant-based product at SPACE
At SPACE, Evonik Animal Nutrition showcased PhytriCare IM which was developed in partnership with Dr. Eckel Animal Nutrition and has is the first plant-based product in the company's portfolio. The product consists of plant extracts containing high amounts of flavonoids, known for their anti-inflammatory effects. The product is available in the EU, with approvals underway in other regions.
Hamlet Protein hosts international delegation
Hamlet Protein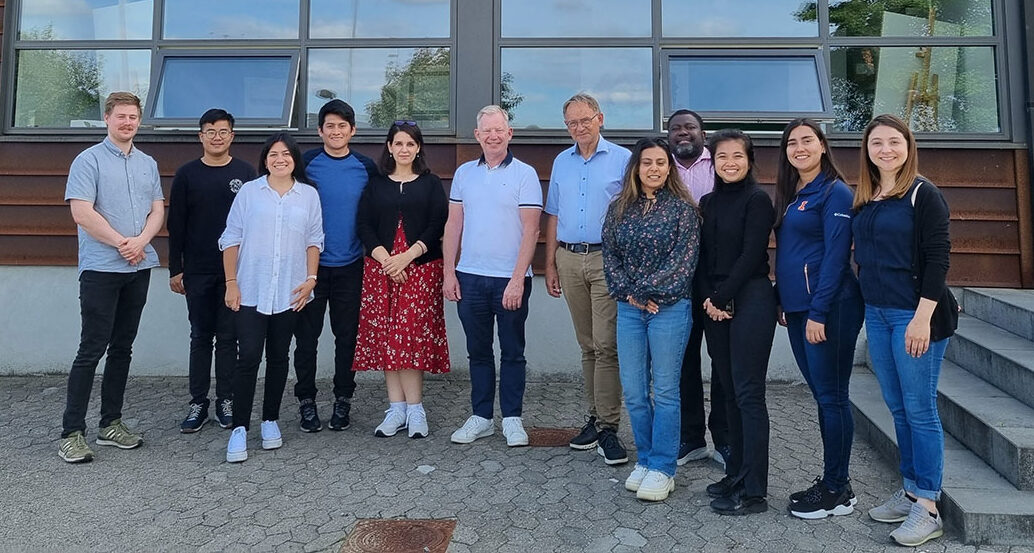 hosted a group of professors and PhD students from Denmark, the UK, and the US for a plant tour and technical presentation and discussions in Horsens, Denmark. The group was were offered insights into the company's latest scientific research, shared in market experiences on applications in starter and pre-starter feeds and presented the company's patented production process.
Phileo by Lesaffre yeast product to lower antibiotic use
Phileo by Lesaffre says that trial shave shown that its feeding its yeast-based beta-glucan solution Safglucan can help pigs cope better with the negative effect of enteric disorders caused by Lawsonia intracellularis by improving intestinal resilience.
DSM-Firmenich develops single cell proteins
DSM-Firmenich has developed new single-cell proteins which have the capacity for the production of net-zero carbon protein by partially decoupling animal production from conventional inputs and associated challenges. The use of SCPs as an animal feed ingredient is a game-changer, says the company.
CEOs meet at the Alltech Vietnam Agri-food Summit
Some 24 CEOs from across the Vietnamese agri-food sector convened at the Alltech Vietnam Agri-food Summit in Ho Chi Minh City to discuss how to sustainably meet the challenges currently facing the industry. Changemakers and thought leaders shared their insights on various topics, including consumer trends, agricultural technologies and the biggest opportunities for the Vietnamese market. The group also explored how the industry can continue to innovate and work together.
Gites GmbH and Denkavit partner on humic acids
Gites GmbH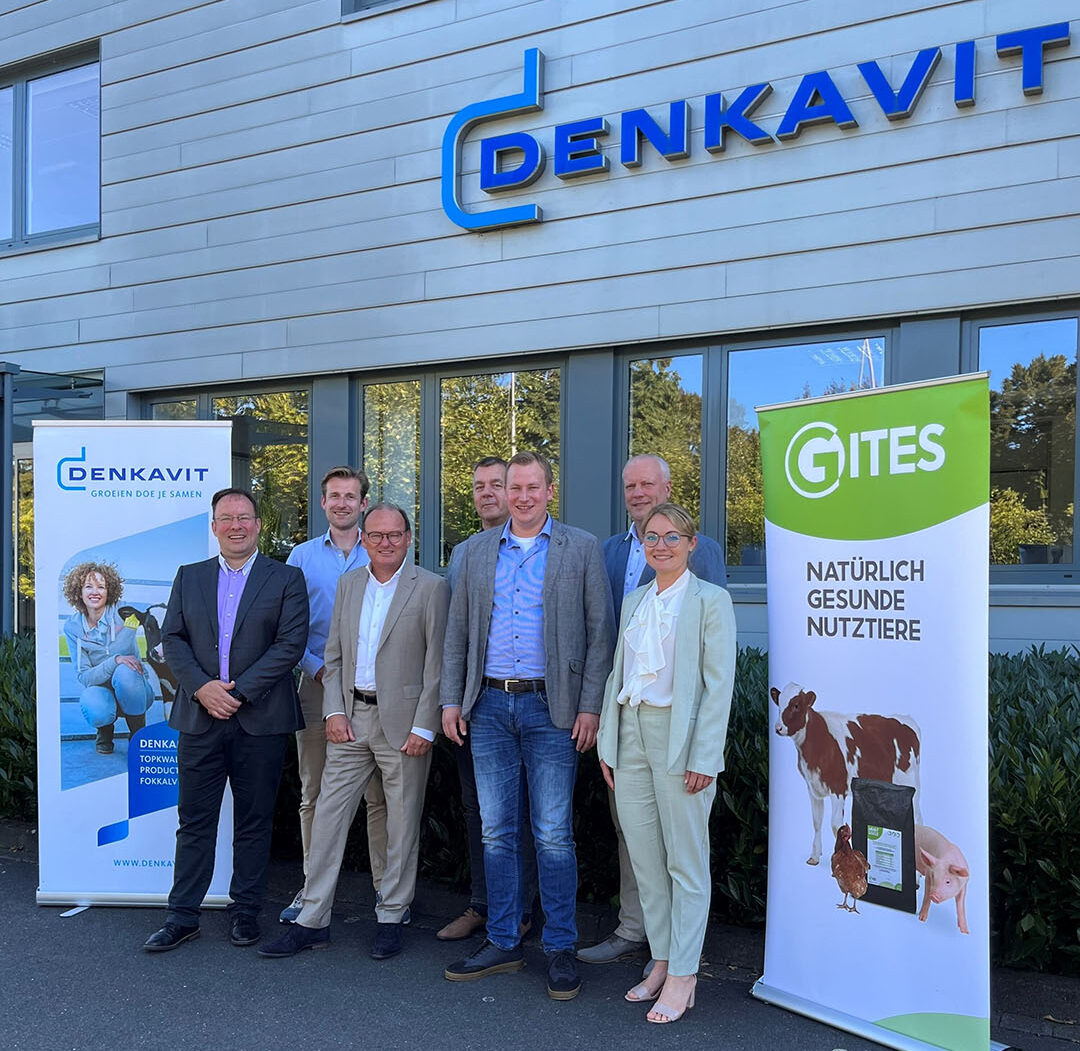 and Denkavit Ingredients B.V. have signed an agreement for the sales and distribution of humic acid products to the feed industry worldwide. Humic acids have experienced steady growth and have shown to provide a range of animal health benefits by supporting digestion, strengthening the immune system and improving feed conversion.
A successful SPACE 2023 event in France
The 37th edition of SPACE was held from 12-14 September at the Rennes Exhibition Centre, featuring 1,207 exhibitors who welcomed 90,771 visitors from 122 countries. Energy was a major theme at the show. Meanwhile Innov'Space was again a highlight, and the Youth Forum and the Tech'Agri Challenge focused its attention on young people, highlighting the value of animal farming.
Orffa Belgium hosts seminar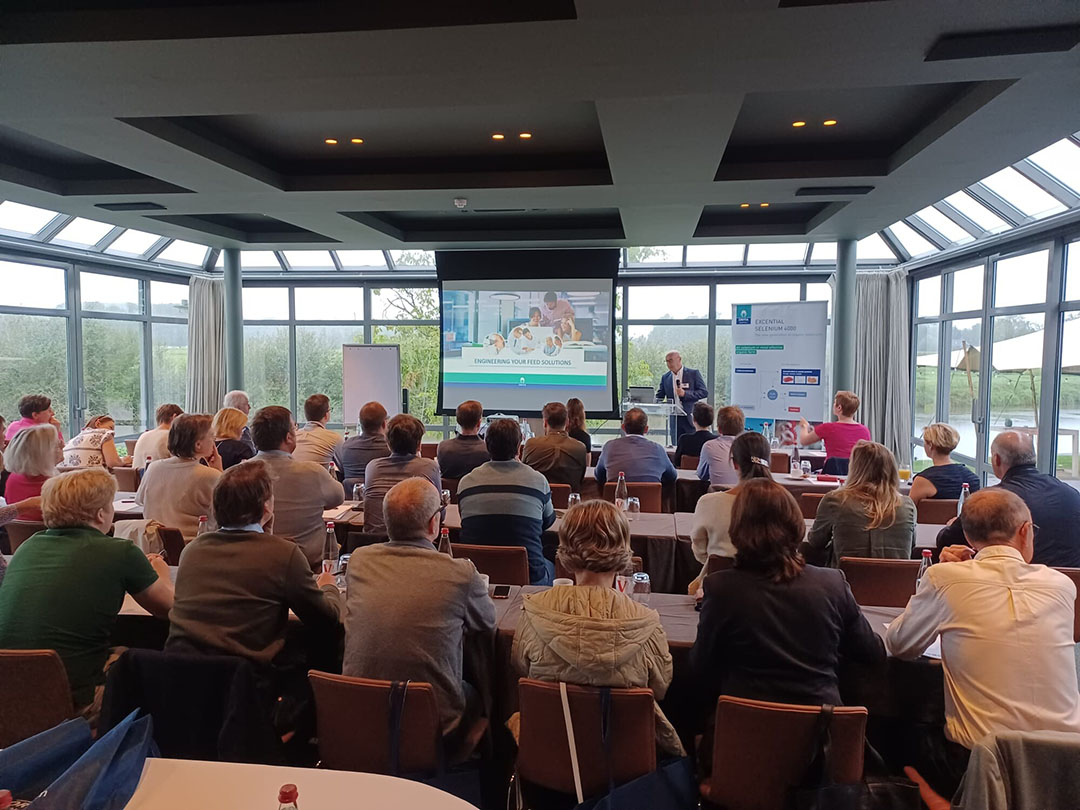 The theme of Orffa Belgium NV's 2023 seminar was 'One Health'. In addition to sharing in-house knowledge, Dr Ir. Alfons Jansman from Wageningen Livestock Research focused on how to reduce nitrogen excretion by adjustments to the feed of pigs and poultry, and Shannon Groen from Delft Solids Solutions spoke about the techniques available to test dustiness of feed additives and feeds.
Kormotech establishes venture arm in the UK
Kormotech has established Kormotech Ventures, headquartered in London, to combine investment and innovation strategies in international markets. The stand-alone company will focus on innovative pet care companies in Europe and the US seeking early stage investment.
Process Integration appoints new CEO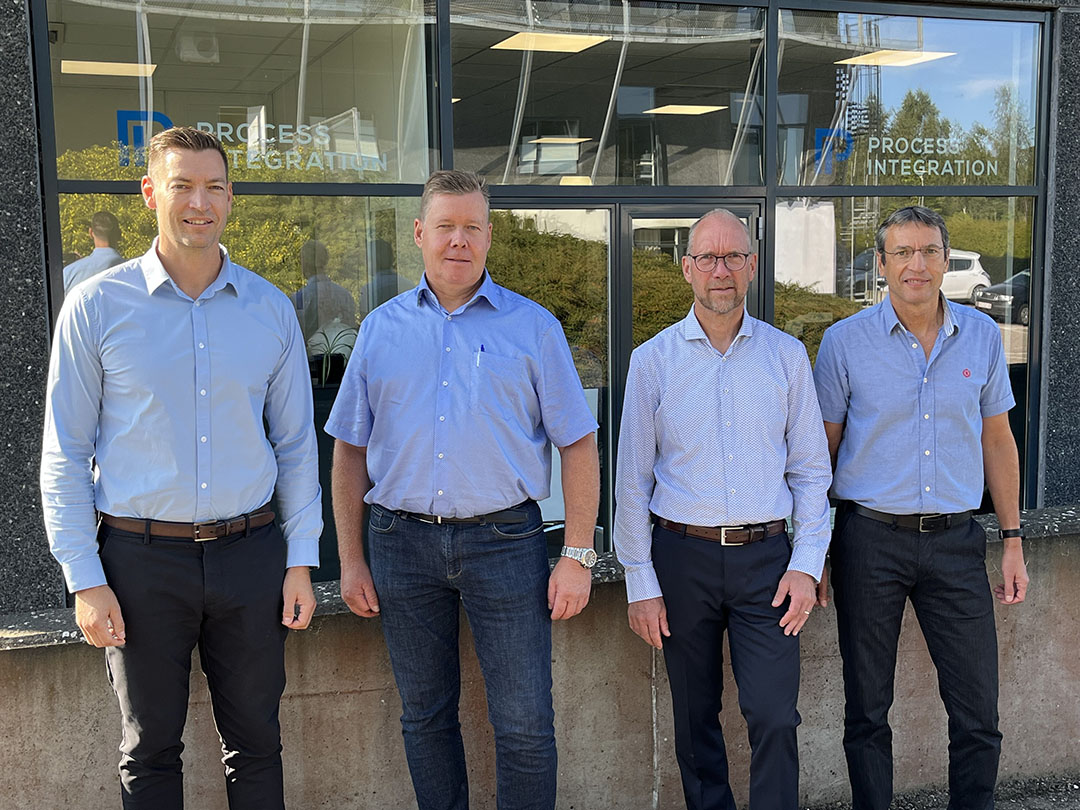 With a shared background in building fish feed factories, in 2015, Sti Løvgreen and Lars Johansen established Process Integration. To support its international development, Lars and Sti will allocate more time to strategic endeavors, sales, and technological advancements while Niels Malling Laursen, who has been associated with Process Integration for the past year, has been appointed as CEO. He has been an independent consultant for dairy and meat processing for several years and was previously a director in several food companies. Kurt Myhlert Olsen has been hired as the head of Administration/HR and Finance.