AB Agri launches new feed safety academy
AB Agri has partnered with GMP+ International to launch a new online training academy for feed chain professionals to improve safety in the global feed industry. The new platform offers feed safety management training courses to companies, teams, individuals, registered trainers and consultants. The online GMP+ Academy platform will include modules, webinars, e-learning materials, videos, events, databases and fact sheets.
CP Foods reassures commitment on sustainable corn sourcing
Under a stringent sourcing policy with the "no mountain, no burning, we buy" motto, Charoen Pokphand Foods (CP Foods) maintains its policy to only buy 100% traceable maize from sustainable sources that are not being harmed in forest areas or burnt for subsequent plantation activities. With this principle, the company only buys corn from maize growers who can identify the plantation areas with 100% legal land deeds. CP Foods also guarantees that they will get a fair price for their crops, depending on the quality of the produce.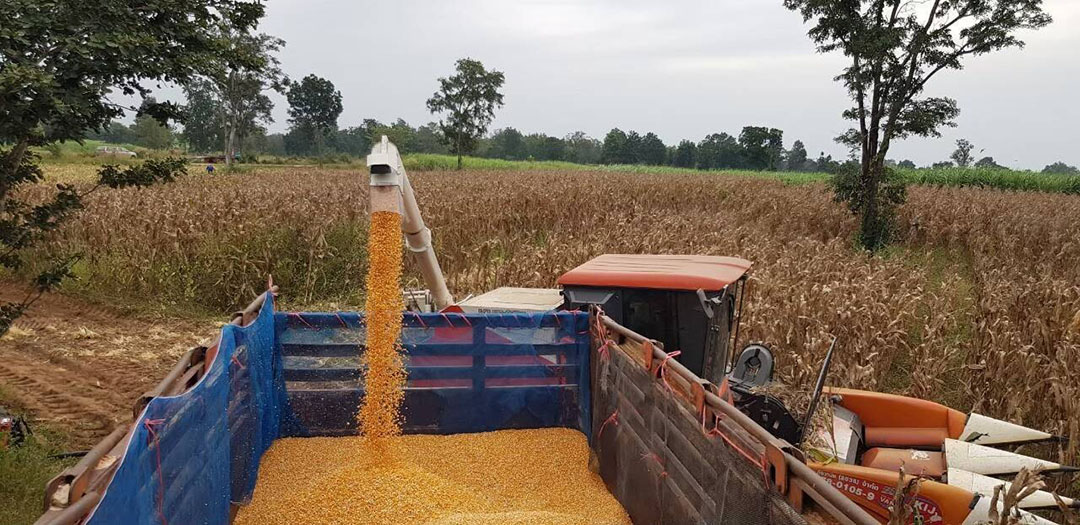 Brenntag invests in animal nutrition production unit in Poland
Chemical and ingredient distribution company, Brenntag, is expanding its site in Kędzierzyn-Koźle, Poland. With this investment in production efficiency, capacity and capabilities, the company is increasing its service level to customers in the animal nutrition and pet food industries. The planned measures cover a new production line and expansion of storage to be implemented by the end of 2022. This site is one of 8 production facilities in Europe where Brenntag is producing premixtures. These products include premixtures to preserve ingredients against yeast or moulds, prevent contamination of bacteria, stimulate animals' gut health, prevent oxidation of fats and oils, or create solid solutions of liquid ingredients.
Lallemand Animal Nutrition's Titan protects against harsh pelleting
A new stability trial conducted by the International Research Association of Feed Technology in Germany has confirmed that Titan, Lallemand Animal Nutrition's patented live yeast protection technology adapted for pelleted feed applications, withstands stringent pelleting conditions.
Osborne launches new feed intake recording system
Osborne's new SaFIRE (Small Animal Feed Intake Recording Equipment) system is a feeding system that completely automates the measurement of individual daily feed intake and growth characteristics of pigs from 6-23 kg housed in groups.
Nutreco finalises acquisition of Danish Nutrimin
Danish producer of farm minerals, Nutrimin, was officially acquired and became a part of Nutreco's animal nutrition division, Trouw Nutrition, on 1 December 2021. This acquisition will the company further access to Danish and Danish-owned farms in Eastern Europe and Russia.
Novus research shows discrepancies in amino acid recommended in pig diets
Research from Novus International shows that producers operating without antibiotics in swine diets may be using an incorrect ratio of amino acids in their feed formulations. The research looks at how additive amounts in antibiotic-free diets differ from some recommendations listed in the National Research Council's nutrient requirement standards. Meanwhile, at the company's manufacturing facility in Arkansas in the US, over 16 years, a team of about 60 people have achieved 1 million hours worked without a lost-time injury.
AGCO's AP Brand wins AE50 Award for New Feed System
Bestowed by the American Society of Agricultural and Biological Engineers, the swine equipment brand of AGCO, AP, has won an AE50 award for its new Flex-Flo XD Ultra Unloader feed system which offers a 50% larger boot, a fibreglass-filled wear plate for 4 times more wear resistance, efficient feed delivery and durable housing with less corrosion.
Study shows Orego-Stim supports piglet health
An independent study was conducted on a commercial pig unit in Greece from weaning for 21 days. It noted that Anpario's oregano essential oil, Orego-Stim, supported piglet health and alleviated the impact of post-weaning scour which reduced the need for antibiotics at this stage of growth. It also resulted in improved survivability and growth performance and a reduced number of positive faecal E. coli counts.
Trouw Nutrition's NutriOpt On-site Adviser wins innovation award
The NutriOpt On-site Adviser has received the Innovative Agricultural Product 2021 award in the category Feed and Feed Additives in Poland. The award is an initiative of 'Farmer', an agricultural platform in Poland. Marcin Galiński, MD at Trouw Nutrition Poland, received the award. The NutriOpt On-site Adviser is a combination of a handheld NIR scanner, mobile application and connection to NutriOpt's nutritional database. Samples of feed ingredients can be measured on the spot and the insights help farmers optimise their ration.
Study proves efficacy of House Wellness Foods' Feed LP20
In a recent study, researchers fed juvenile striped catfish a diet supplemented with heat-killed Lactobacillus plantarum, strain L-137, the active ingredient in Feed LP20. The heat-killing process utilizes the strain's characteristics, hardens bacillary cell walls and fixes their genetic material. Marketing of Feed LP20 has recently began in the EU as a complementary feed for poultry, swine, and salmonid.