SILVER MEDAL AWARDS
(Hall 21 – stand J08)
The Carefoss E-Force is a supplementary feed formulated to optimise the supply of vitamin E in calves. RRR-tocopherol sheathed with lecithin to offer good oxidation protection is used as a source of vitamin E rather than the usual tocopherol acetate, because it is more readily absorbed.
Published scientific studies show that CareFoss E-Force can significantly increase the plasma vitamin E level of calves during and after weaning. The lower plasma amyloid and cortisol values also indicate a reduced stress and inflammation level.
( Hall 22 – stand A25)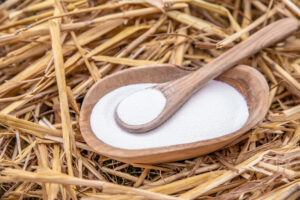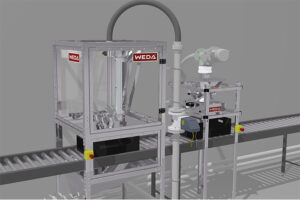 ( Hall 20 – stand D26)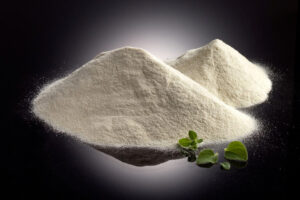 (Hall 13 – stand C26)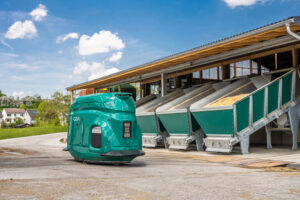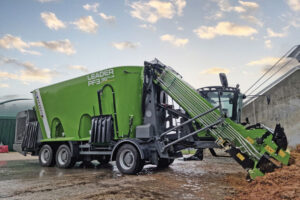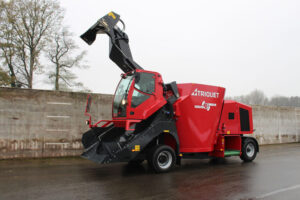 Trioliet will launch its Triotrac M compact self-propelled feeder models available in 2 sizes, 14m3 and 17m3.
A small turning circle paired with 4-wheel steering makes the Triotrac M especially easy to manoeuvre between buildings and within silage pits. It can extract silage at heights of up to 4.5 metres.
The Triotrac M can also process round or square bales, loose by-products, mineral feed and even fodder beet or potatoes with ease.
The spacious cab height can be adjusted to ensure it is always optimal. The joystick in the armrest is used to control the machine. All settings for loading, mixing and discharging the feed can be adjusted with the joystick.
The diesel engine is located at the rear of the machine, ensuring it is easily accessible and is very quiet from the cab.
The Triotrac M can be fitted with a cross conveyor belt at the rear (AL) or discharge doors on both sides (ZK). A cross conveyor chain and an extension chain are also available to order for the AL machine.