PMI introduces Supplant phytogenics and Supplant D for broilers
PMI has introduced Supplant phytogenics, the next generation of phytogenic feed additives for poultry and livestock. Supplant phytogenics harness plants' ability to prompt specific physiological responses in the animal. The first available Supplant phytogenic is Supplant D, a feed additive for broilers to support broiler weight gain and feed conversion.
Romer Labs introduces solution for quantification of mycotoxins
Romer Labs introduces the AgraStrip Pro Watex test system for the rapid and simple on-site quantification of 4 commonly regulated mycotoxins – total aflatoxin, deoxynivalenol, total fumonisin, and zearalenone – in a variety of agricultural commodities. The entire test procedure is completed in 10 minutes, with the assay itself taking only 4 minutes.
IFF completes merger with DuPont's Nutrition & Biosciences business
DuPont's Nutrition & Biosciences business now forms part of IFF. The combined company will continue to operate under the name 'IFF'. According to the company, the merger will give the company leadership positions within the taste, texture, scent, nutrition, enzymes, cultures, soy proteins and probiotics ingredient categories.
Study shows diet with Palbio 62 improves piglet productivity
A study published in the journal, Animals, confirms that including Bioiberica's Palbio 62 source of hydrolysed protein in the diet of recently weaned piglets helps regulate the expression of genes associated with intestinal health, digestive processes and immune response and improves the animals' production parameters. The researchers noted that 14 days after weaning, the pigs' production parameters of live weight, average daily gain and feed conversion had improved significantly.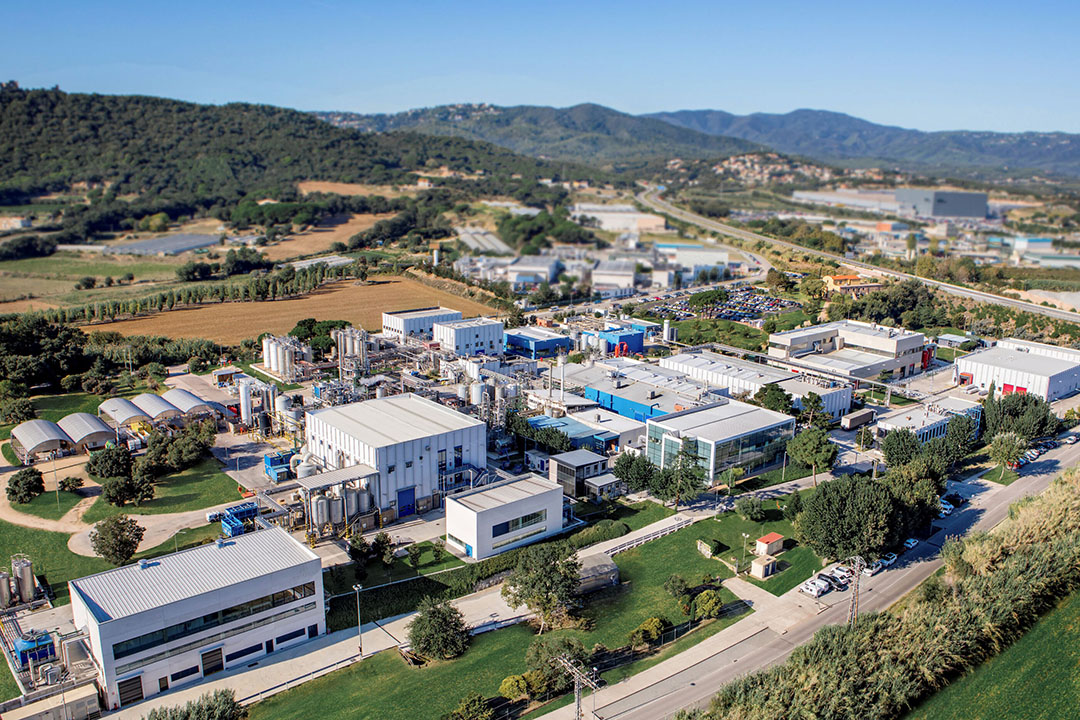 NUQO appoints Barentz as strategic distribution partner
NUQO has appointed Barentz Animal Nutrition as the distribution partner for their range of feed additives in the Benelux and several surrounding countries. The NUQO product range consists of several products that combine encapsulated phyto- and phycogenic compounds and focus on an improvement in animal performance due to their positive effect on gut health and the immune system.
Innovad to be acquired by IK Investment Partners
Innovad, a supplier of animal health and nutrition solutions, announces that it will be acquired by IK Investment Partners. IK is acquiring the majority of the shares from the founders of Innovad.
The acquisition has no consequences for the core activities nor for the other stakeholders of the company. Meanwhile, IK is also acquiring Add-Co Nutrition in Italy and Add-Essens, which is specialised in the extraction of plant/fruit-based ingredients.
Allmicroalgae achieves GMP+ certification
Allmicroalgae has announced that it is now GMP+ standard certified. The quality seal demonstrates that the company's processing of its algae-based ingredients complies with the legal regulations and requirements necessary to ensure safety throughout all stages of the feed chain. The company produces its own microalgae and its feed products, which are high in valuable fatty acids, proteins, natural vitamins, minerals and antioxidants, are marketed under the Allvitae brand.
Evonik introduces new products at EuroTier
Evonik's Animal Nutrition business presented numerous innovations during the digital 2021 EuroTier, including GuanAmino, a new guanidino acetic acid product that supports the energy metabolism of broilers and other livestock. AminoNIR Portable was also highlighted. This mobile near-infrared spectroscopy service is the first in the world that can also analyse amino acids independently of a laboratory, within minutes. The company's latest probiotic is Ecobiol Fizz, a tablet for rapid use via the drinking water system in poultry, and Porphyrio, a digital solution in poultry nutrition and farming.
Balchem introduces rumen-protected choline
Balchem introduces ReaShure-XC which delivers an 60% choline chloride. The new product, which is currently available in the EMEA markets, is supported by 2 decades of research including 40 research studies across multiple species and 25 peer-reviewed papers. The product features Balchem's X encapsulation technology, which has been optimised for feed stability, rumen protection and greater intestinal availability.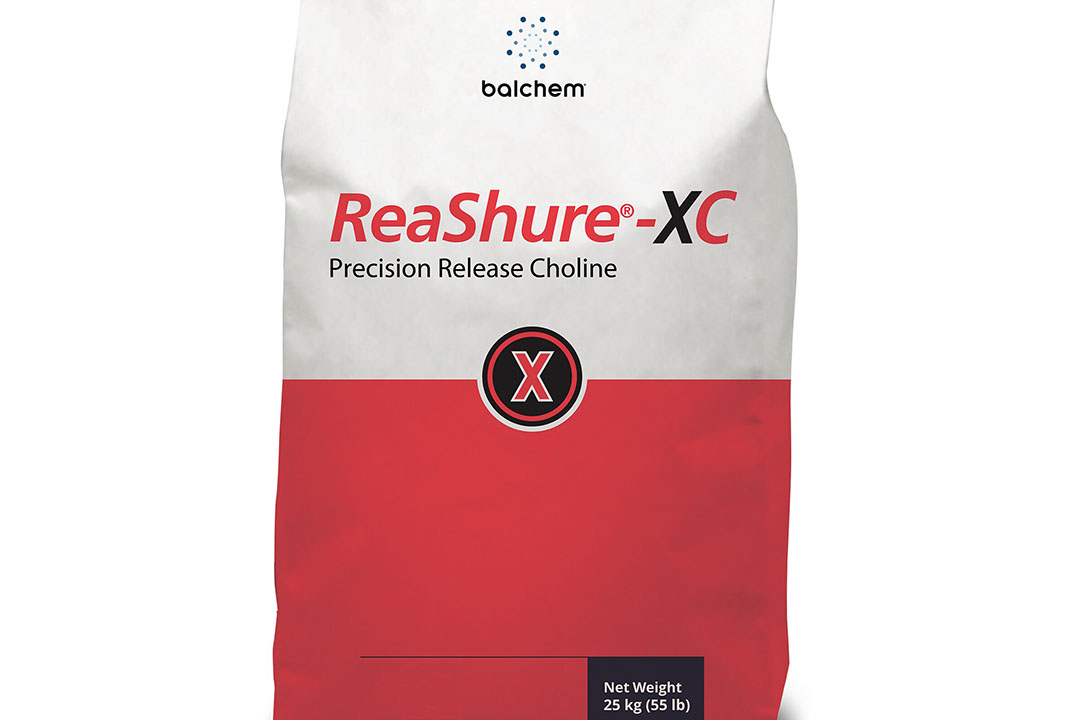 New Thomas dry feed controller launched
Hotraco Agri introduces what they say is the "most advanced pig feeding controller in the world", the Thomas Feed pig dry feeding solution which has integrated the intelligence and experience of hundreds of pig farmers, and decades of product innovation, in one single system.
EW Nutrition acquires feed quality and pigment business from Novus International
EW Nutrition has acquired the feed quality and pigments business from Novus International, making EW Nutrition the owner of a production facility in Spain, as well as owner of brands such as Santoquin feed preservative, SURF●ACE feed mill processing aid, and feed ingredient Agrado.
Corbion expands distribution of AlgaPrimeT DHA to UK and Ireland
In partnership with UFAC-UK, Corbion announces the expansion of AlgaPrime DHA, a source of omega-3s produced using algae, to animal feed markets in the UK and Ireland. This ingredient contains higher levels of omega-3 than fish oils and over 3 times more than salmon oil, according to the company.
Menon Renewable Products announces successful trial with weaned piglets
California biotech startup, Menon Renewable Products, conducted a weaned piglet trial that observed the effects of Menon's new functional ingredient, MrFeed. The study found that piglets fed MrFeed had an improved FCR of about 7% and a cumulative survival rate of 100%.
Bioproton's strong focus on R&D to further improve natural feed additive portfolio
Bioproton develops feed supplements, including feed enzymes, probiotics, biosurfactants and toxin binders, for livestock. The comany's research and development manager, Dr Wendy Chen, gave an update of the current research projects and the potential of these feed additives during the online GRIDD 2020 industry seminar. She spoke about projects on finding replacements for antibiotic growth promoters and to enhance meat quality. The company is also working on enzyme engineering and encapsulation development projects.