EuroTier 2022 to focus on the transformation of animal farming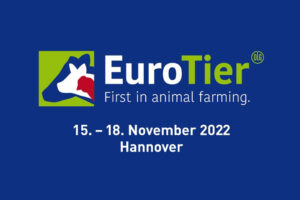 'Transforming Animal Farming' is the theme of EuroTier 2022, reflecting on the changes currently embracing the livestock sector. The trade fair will take place from 15-18 November 2022 at the Hanover Exhibition Grounds in Germany. The focus is on animal welfare, animal health, sustainability, emissions, genetics, husbandry, feeding, digitalisation, management, processing, and direct farm sales.
Volta Greentech's seaweed reduces methane from cows by over 80%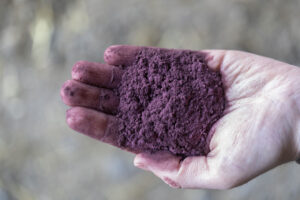 Swedish startup, Volta Greentech, showed in a pilot at a commercial beef farm that methane emissions burped out by the animals were reduced by, on average, 81% when fed the company's seaweed-based feed supplement, which comes from the company's land-based pilot factory in Lysekil on the Swedish west coast. The feed supplement is grown sustainably using renewable energy and waste heat from a nearby factory. Volta Greentech plans to build its first large-scale seaweed factory — Volta Factory 02 — with a production of 50 tonnes of feed supplement per year.
Petgood raises almost 2 million euros for insect-based dog food
Swedish food-tech company offering insect-based dog food, Petgood, has raised SEK 19 million €1.8 million) to grow the company through international expansion and for continued product development with dog and climate health in focus. Petgood was founded in 2020 with a mission to reduce the environmental footprint of pet food, which today constitutes about 25-30% of the environmental impacts from animal meat production. The company currently sells to customers in several European countries using black soldier flies sourced from Protix in the Netherlands. The aim is now to continue to grow in Europe and to launch in Australia later this year.
Phileo's SelSaf to be produced in Spain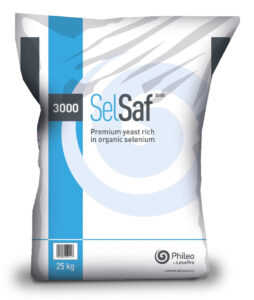 Phileo by Lesaffre is investing in a new factory in Valladolid, Spain, for the production of Selsaf, Phileo's nutritional solution that is enriched in organic selenium. Construction of a new factory has begun. The company claims that Selsaf helps the body against oxidative stress both in the short term (due to selenocysteine) and in the long term (due to the selenomethionine) and boosts natural defenses of animals. This supports animal health through better embryo viability and survival rate, more selenium transfer to offspring, and less morbidity) and increases animal performance through higher feed efficiency, growth performance, and laying intensity.
GMP+ International launches new feed microlearning modules
In July 2021, GMP+ International's Academy launched 10 microlearning modules, and in February, 7 new modules were added. These new modules focus on the different aspects of feed transport. The modules last no more than 10 minutes and contain practical examples.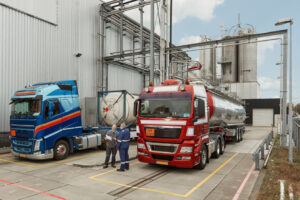 The new modules, developed in partnership with transport firms from the feed sector, cover aspects such as planning transport, including the use of the IDTF database. A number of modules have been created especially for drivers, on loading and unloading products and cleaning vehicles used for transport. Two more general lessons are about the importance of GMP+ certification and applying the HACCP principles. The modules are available in English, German, Polish, Spanish, Italian and Dutch.
Bioiberica extends animal nutrition partnership with Mill Tech in Korea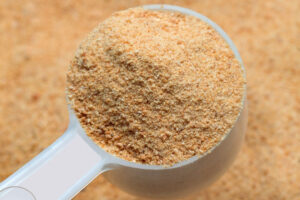 Bioiberica has announced a strategic agreement with Mill Tech for the exclusive distribution of Palbio in South Korea. Palbio 50 RD is a hydrolysed protein range in the form of L-α-amino acids and bioactive peptides marketed to positively affect the intestinal health of young animals, improving digestion and feed intake in pigs, poultry, and fish.
DSM launches HiPhorius
Royal DSM has launched of its 4th-generation phytase, HiPhorius, for swine, poultry, and aquaculture. According to DSM, by increasing phosphorous digestibility, HiPhorius adds value for the farmer while reducing the environmental footprint of animal production.
Agrimprove scientifically confirms endotoxin binding capabilities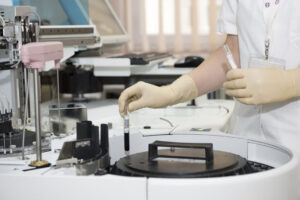 At the end of 2021, Royal Agrifirm Group's functional feed ingredients brand, Agrimprove, in collaboration with Ghent University, completed a research study on its toxin binding solutions and scientifically demonstrated endotoxin neutralising capabilities ex vivo. Endotoxins negatively affect milk production in lactating sows and are seen as co-factors to diarrhea in the weaning period.
DLG becomes co-owner of Enorm Biofactory
DLG will become a new major shareholder of Enorm Biofactory, which has raised DKK 370 million (€50 million) that will be invested in the establishment of the largest commercial insect production in Scandinavia. The new 24,000 sqm factory is scheduled to be completed in the beginning of 2023 and is expected to deliver 11,000 tonnes of insect protein for animal feed per year.