Animine presented its portable tool to evaluate forage mineral composition
Animine scientific team participated in the 'Sustainable forage for net-zero in livestock production' meeting in London where it presented its latest research outcomes on the calibration of the new AniGun tool based on the X-Ray Fluorescence technique. Animine set the goal of providing analysis of minerals in forages with a portable device – the AniGun – usable on the field. This portable tool, it says, represents a promising device for quantifying the mineral content of forages and will provide fast and accurate results.
Evonik launches first plant-based feed additive
Evonik aims to help keep dairy cows, sows and laying hens healthy with the introduction of a new plant-based product, PhytriCare IM, to its probiotics-based gut health solutions portfolio. The feed additive consists of selected plant extracts with a high flavonoid content. Flavonoids are known for their anti-inflammatory effects. The product is available immediately throughout the EU. Approvals in other countries have been initiated.
AgriTech Capital announces the release of Aidan Connolly's new book 'The Future of Agriculture'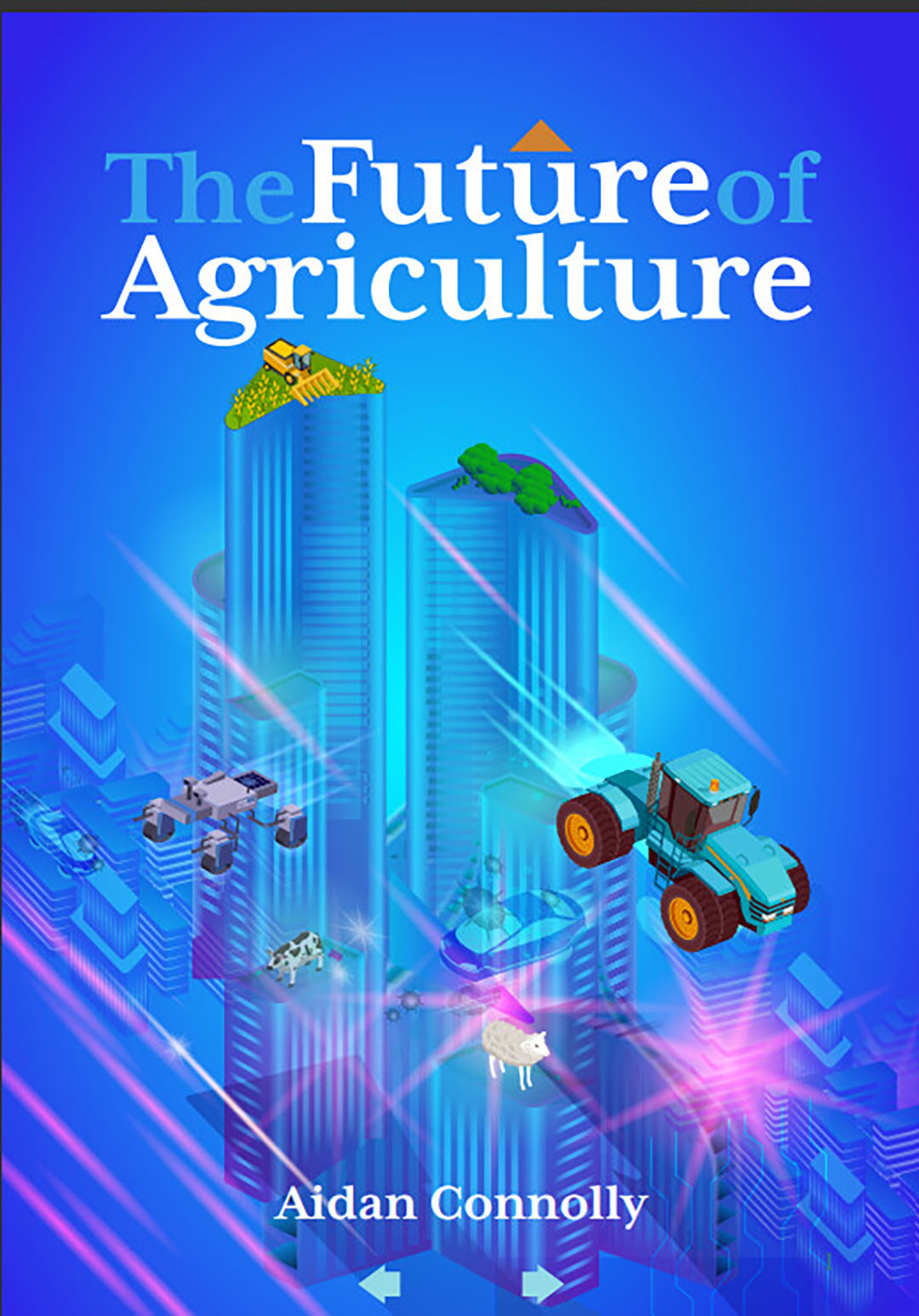 This book is a collection of essays reflecting the challenges and trends in the rapidly changing agriculture sector from a pragmatic and practical perspective. The aim is to offer information that will help readers from a range of backgrounds to find ways to protect, maintain and prudently deploy limited resources; and map technological innovation to produce foods that meet the health and nutrition needs of a burgeoning population; and ensure that food and farming evolve in ways that will also ensure the sustainability of the planet's natural resources.
The focus is on practical answers and specific examples, innovative ideas and new concepts, and thought leadership across a rich array of technologies. The book's author, Aidan Connolly, is the president of AgriTech Capital, and has gained 30 years of experience in the agribusiness sector, having worked in over 100 countries.
Cargill releases world 2022 mycotoxins report
Cargill's 2022 World Mycotoxin Report is a comprehensive data set on the regional prevalence of mycotoxin contaminants in common ingredients used in animal feed, and their risks to swine, poultry and cattle. The report contains more than 300,000 mycotoxin analyses taken from 150 feed plants, on-farm samplings and storage locations, provides info on the most problematic mycotoxins with their level of contamination and performance risk rates, and species sensitivity when exposed to a given mycotoxin.
For pigs, DON and FUM are the 2 big villains in most regions. Other culprits are AFL in Asia and T2 in Russia and Africa. Meanwhile, ZEN, the levels of which have increased compared to 2021, impacts reproduction parameters for sow and can lower growth performance, with severe effects when combined with other mycotoxins.
Meanwhile, for poultry, Cargill notes that FUM and ZEN are the 2 big culprits in most regions. Other culprits are DON (China, America, Europe), T2 (MEA, Europe, NA, Russia) and AFL (mainly Asia). It's important to consider ZEN as impacting all subspecies (and not only breeders or layers) and DON, which can impair growth performance even with a few hundred ppb.
Sparos releases fish composition estimator, ficoEst
Sparos has announced the release of ficoEs, a new, freely available web-based tool that estimates the body composition of farmed fish given information about fish weight, water and/or ash content. ficoEst is aimed at researchers who carry out studies in fish nutrition and fish farmers who wish to expand the information collected in the field. ficoEst is currenlty available for 6 fish species, namely Gilthead seabream, Rainbow trout, Nile tilapia, European seabass, Atlantic salmon, and Meagre.
Nutreco invests in BiomEdit
Nutreco has announced that it has taken a minority stake in animal health microbiome biotech company, BiomEdit. The 2 companies recently entered into a long-term strategic research and commercial partnership to bring livestock and aquaculture producers novel feed additives developed through microbiome technology.
Adisseo completes acquisition of Nor-Feed
Adisseo has completed the acquisition of Nor-Feed, a French group that designs, produces and markets plant-based specialty ingredients and plant extracts for animal nutrition.
Beneo extends animal nutrition portfolio with faba bean ingredients
Beneo, a manufacturer of functional ingredients, announces the expansion of its product portfolio for aqua and livestock feed with the addition of the new non-GMO faba bean ingredient range, including faba bean protein concentrate, starch-rich flour, and hulls, and represent sustainable sources of protein, starch, and fibre.
Evonik multiplies production capacity for probiotics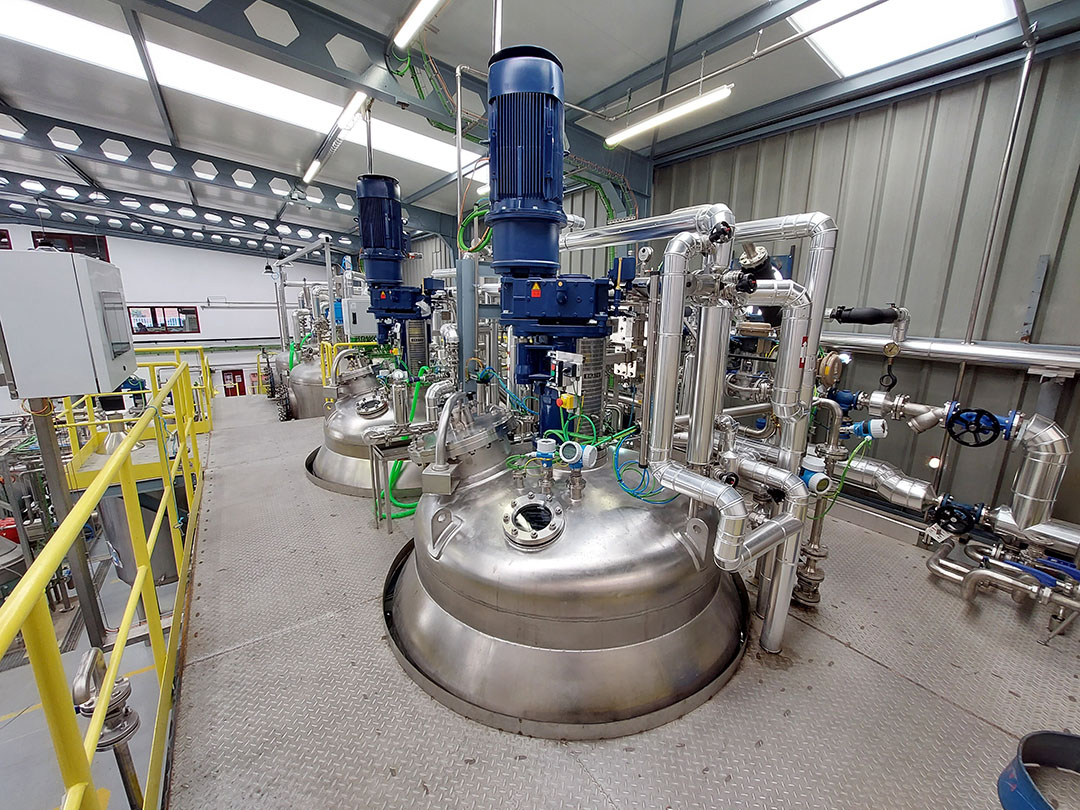 Evonik has modernised and expanded probiotics production at its site in León, Spain. The capacity for producing Ecobiol, Fecinor and GutCare has been more than doubled, and the site can now produce the equivalent of 6,000 mt of blended final probiotic product per year. Evonik Animal Nutrition's probiotics line – from the fermentation of active microorganisms to the finished feed additive and pre-blends – have been manufactured in León since 2016. In 2022, the company invested in fermentation capacities, a new cooling circuit system and a new warehouse at the site. The new facilities also bring sustainability improvements with energy, fresh water and raw material use per product significantly reduced. Since last month, the site has been using electricity exclusively from renewable energy sources.
AB Vista extends gut health portfolio with Progres
AB Vista has acquired the patented natural resin acids product, Progres, from Finnish biosciences company, Hankkija, which it says improves gut integrity of pigs, poultry and ruminants by reducing inflammation and stimulates tissue recovery. It also beneficially modulates intestinal microbiota, favouring butyrate producers and lactobacilli, reducing the growth of Gram-positive pathogens.