Introducing the 1st All About Feed edition for 2021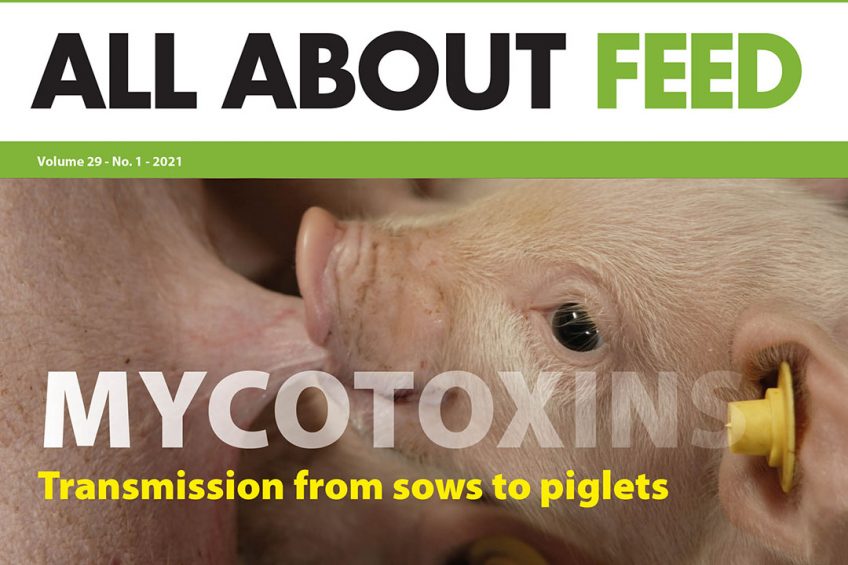 In this edition of All About Feed we consider the EU Green Deal and its impact on the livestock feed sector. Meanwhile, a study evaluated the transmission of mycotoxins in the colostrum and milk from sows to their piglets, and new approaches may be needed to deal with soaring feed prices.
View All About Feed's digital magazine
Influencing rumen microbes improves nitrogen efficiency
Improving nitrogen utilisation at dairy farms requires a comprehensive approach. Several measures can be taken to reduce ammonia emissions. Feed additives still play a limited role, but more independent research may change this view.
The Green Deal and its potential impact on the feed industry
The EU's Green Deal will affect all sectors of the EU economy, including farming and livestock feed. Directing the industry to produce diets with lower amounts of protein and phosphorus, and increase the use of local ingredients and sustainable alternative proteins.
Transmission of ZEN, DON, and their derivatives from sows to piglets
Studies performed at Schothorst Feed Research set out to determine the risks of mycotoxins to animal health and performance under practical conditions. The transmission of ZEN, DON, and their derivatives as measured in the colostrum and milk from sows was evaluated.
Resistance gene makes wheat more resistant to Septoria
Plant breeding is becoming an important tool in the fight against pests and diseases. Now, a gene in wheat can make the crop resistant to Septoria.
How do raw materials affect animal production, and how can enzymes help?
It is a huge challenge to cost-effectively produce meat and eggs based on nutritional and economic factors. Exogenous enzymes are an effective solution to optimise feed efficiency.
A review of EuroTier 2021 innovations
A number of feed innovations were launched during the 2021 online EuroTier event, including an automatic feeding system for sows, a new encapsulated feed ingredient from Germany, and a suckling piglet feeding system.
Mycotoxins in swine: precise, holistic management
It is essential to conduct a full mycotoxin risk assessment as mycotoxins affect the health and performance of pigs. A holistic approach will help producers.
View All About Feed's digital magazine
Black Sea countries scramble to tame the feed price rally
In the countries of the Eurasia Economic Union and Ukraine, new approaches may be needed to deal with soaring feed prices that have resulted in rampant food inflation.
A new intrinsically heat-stable phytase with reliable matrix values
Phytases are used to liberate phosphorous, which is bound as phytate, in raw materials. This reduces feeds cost as less inorganic phosphorous needs to be added to feed. Phytases, however, need to be well formulated in feed, or animal performance will be at risk.
The benefits of using grasshoppers for animal nutrition
Grasshoppers present a sustainable source of protein for the animal feed industry and, according to CEO of Hargol, these critters are nature's most efficient protein source and the world's most widely eaten insect.
View All About Feed's digital magazine
Broilers benefit from scavenging live black soldier fly larvae
Researchers in the Netherlands set up an experiment to determine the effect of scattering black soldier fly larvae in the litter of broilers.
To read the full articles, simply click on the digital magazine section and then on All About Feed 2021-1. Registration is free.