Pathway Intermediates USA launches Pathway Nutrition
Pathway Intermediates USA, a subsidiary of UK-based Pathway Intermediates, announces the launch of Pathway Nutrition, its new sales and technical service team based in Chicago dedicated to bringing Pathway products to North America. Pathway Intermediates is involved in research and product development in livestock animal nutrition and health products across all livestock species. Flagship products include Lipidol and EndoPower Beta.
Symrise acquires Schaffelaarbos
To accelerate its global expansion in pet nutrition, Symrise has signed a purchase agreement to acquire Schaffelaarbos, a Dutch-based manufacturer of egg protein in pet food in the EU. Annual sales of Schaffelaarbos amount to approximately €25 million.
Betafin secures OMRI status for organic production
Developed for use in poultry, swine and ruminant feed, Danisco Animal Nutrition's natural betaine, Betafin BT, has gained Organic Materials Review Institute (OMRI) listing for use in certified organic production. The product, which is extracted from sugar beet molasses and fermented molasses, is already authorised for use in organic feed production in Europe, so the OMRI endorsement will provide the same authorisation for customers in the US.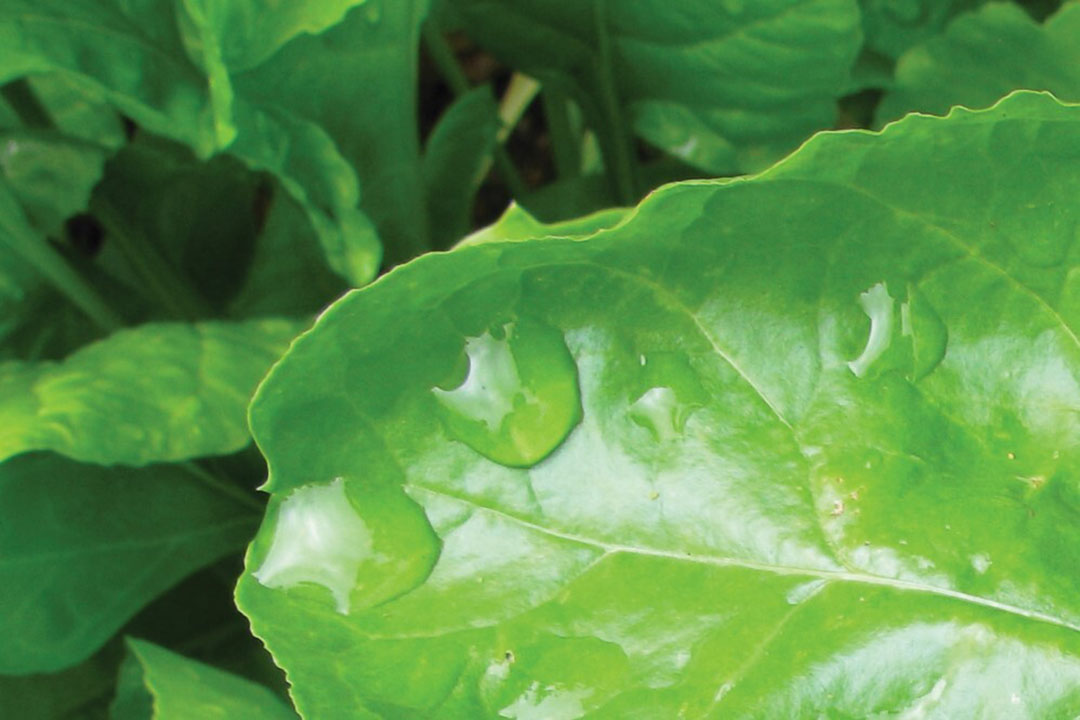 Enorm Biofactory set to build largest insect factory in Scandinavia
Insect start-up, Enorm Biofactory, has closed a funding round of €50 million. With new partners and permits in place, the company will scale up the insect factory to an annual production of about 11,000 tonnes of insect meal. Enorm Biofactory will soon start begin building the factory in Hedensted, Denmark, and full production is anticipated in the second half of 2023 when 100 tons of larval biomass per day will be produced.
Danisco Animal Nutrition expands ruminants portfolio
Danisco Animal Nutrition announces the launch of Bovizyme GA enzyme in the US and probiotics Omni-Bos P169 and Omni-Bos CB in Egypt and Jordan. Bovizyme GA is an enzyme solution that improves starch digestion efficiency for non-steam flaker feed yards. Omni-Bos P169 contains a patented probiotic strain of Propionibacterium, a natural inhabitant of the rumen and selected for its propionate-producing ability. Omni-Bos CB contains a blend of 3 Bacillus probiotic strains and was developed for use in calf milk replacer and calf electrolytes.
House Wellness Foods' Feed LP20 studied
House Wellness Foods has released a clinical study showing that its immunobiotic-based Feed LP20, with the primary ingredient of heat-killed Lactobacillus plantarum L-137 (HK L-137), increases farming output, size, and health of genetically-improved farmed tilapia. The company will be sharing the findings of this study at Aquaculture Europe, taking place in Berlin from 7-10 October.
Janssen Varkens and Trouw Nutrition partner
Janssen Varkens is the newest partner to Trouw Nutrition's global network of validation farms. The closed swine farm, with 500 sows and 4,200 fattening pigs, is located in Castenray near the Trouw Nutrition Swine Research Facility in the Netherlands. The farm uses RFID ear chips, which contribute to transparency and traceability through the pork chain by monitoring individual pig data from farm to slaughterhouse. They collect and provide data on pigs' body weight, growth, health, vaccination programme, antibiotic use, and carcass traits from birth until slaughter and from insemination until the end of lactation. The full production cycle is captured, and an online data connection is established from feed to fork.
DSM-Novozymes Alliance launches new generation phytase
Royal DSM and Novozymes launch HiPhorius, which is a complete phytase solution, the addition of which contributes to a significant decrease of phosphorus emissions from poultry, swine and fish farming, optimising value for the farmer while reducing the environmental footprint of animal production.
CP Foods is committed to sustainable corn sourcing and phasing out coal
Under a 'no mountain, no burning, we buy' motto, Charoen Pokphand Foods (CP Foods) commits to buying 100% traceable maize from sustainable sources that are not being harmed in forest areas or burnt for subsequent plantation activities. Furthermore, the company will end coal use in Thailand this year and transition towards greener and more sustainable energy sources from biomass, biogas and solar energy.
The shift from coal to renewable energy sources will help the company achieve energy optimization and reduce greenhouse gas emissions by more than 70,000 tons of carbon dioxide annually. At present, all 12 of the company's livestock feed mills have stopped using coal for producing steam. Meanwhile, 2 aqua-feed mills and a duck-fowl feather processing plant are currently phasing out the coal fuel consumption by the fourth quarter of this year.
Devenish opens new production facility in Mexico
Devenish, which first entered the Mexican market in 2014, has announced the addition of its latest manufacturing facility in Hermosillo, Mexico. The new location will host the company's Mexico corporate headquarters and a 2-line premix production system.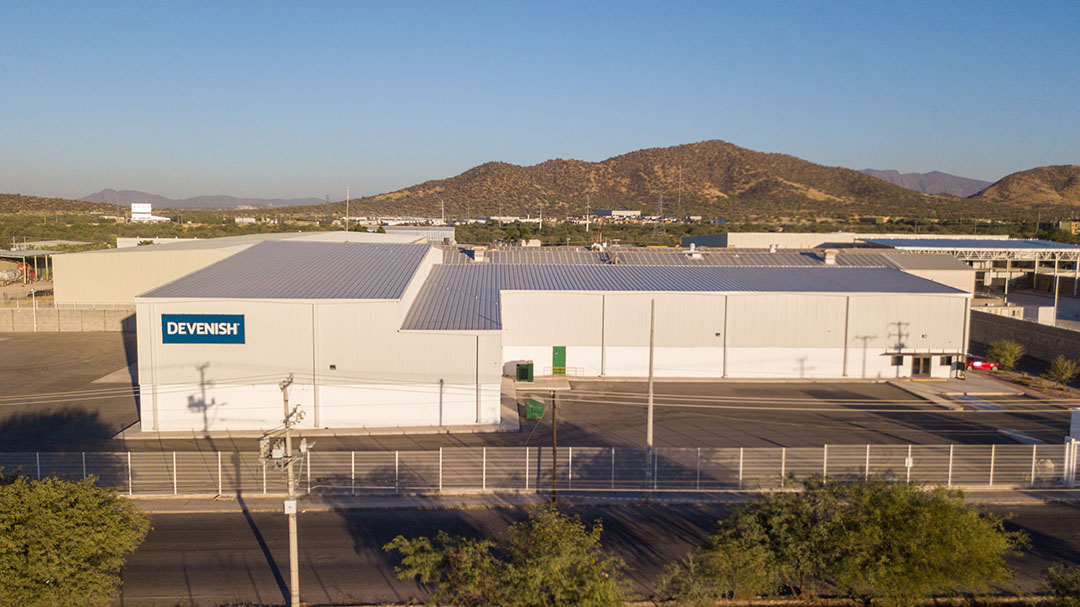 DSM collaborates with CPF (Thailand)
Royal DSM has signed an MoU with Charoen Pokphand Foods (Thailand) aimed to measure and improve the environmental footprint of animal protein production through the use of DSM's intelligent sustainability service, Sustell, which combines an advanced, powerful sustainability calculation tool that utilises real farm data practical solutions to drive sustainability. Furthermore, DSM announces a new chapter for its Animal Nutrition and Health business underpinned by 3 business lines: Essential Products (vitamins, premixes and carotenoids), Performance Solutions + Biomin (expertise in mycotoxins and competencies in feed enzymes and gut health), and Precision Services (data analysis and diagnostic tools).
Antimicrobial event hosted by the Schippers group
The Schippers Group and Healthy Livestock hosted an online conference about antimicrobial resistance, featuring leading scientists and practitioners in the field of antimicrobial use in farm animals. More than 300 attendees from 60 countries attended to hear about strategies to reduce antimicrobials.
EuroTier 2022: The 'future of animal husbandry'
'Transforming Animal Farming' is the theme of EuroTier 2022, which will take place from 15-18 November 2022 at the Hanover Exhibition Grounds. In addition to the trade fair, a digital service on the DLG Connect platform will be available.