Novus acquires Agrivida to develop new feed additives
Novus International has announced its acquisition of biotech company Agrivida. Through the purchase, Novus takes ownership of the proprietary Interius technology Agrivida developed to embed feed additives inside grains. This move comes 2 years after Novus began a commercial partnership with Agrivida to support the sale of the start-up's flagship product, Grainzyme. And while the category of functional proteins includes enzymes, the team is expanding the product offerings to include antibodies embedded in grain.
RMGroup's BP-600 automatic feed bag placer installed at W.E. Jameson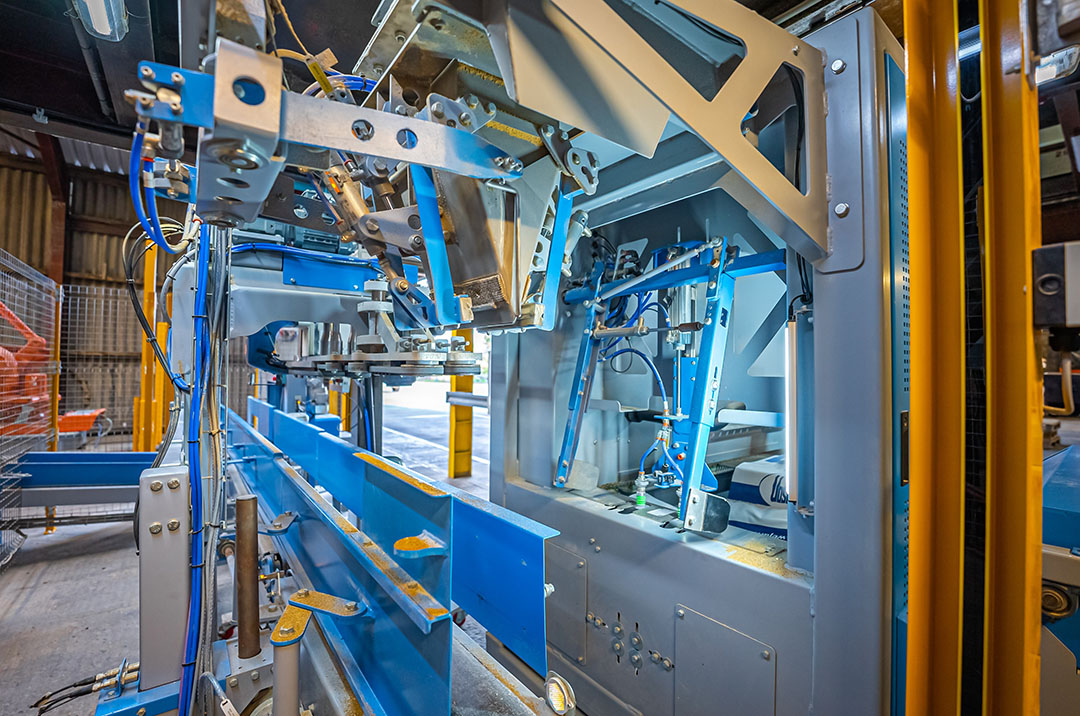 Packaging machinery and robotic automation company, RMGroup, has supplied one of their new automatic bag placer systems, the BP-600, to North Yorkshire-based animal feed specialist, W.E. Jameson & Son. The company supplies animal feed (including soya, rapeseed meal, brewers grains, molasses and fodder beet) to farmers throughout Yorkshire and the North of England and offers compounds and blends for dairy, beef and sheep farmers. According to RMGroup, the new equipment, which includes an automatic bag stitching unit, label application and an ABB robot palletiser, delivers an efficient and cost-effective method of automatically placing sacks/bags onto the bagging unit. The system provides speeds of up to 10 bags per minute and is designed to accept sacks of up to 950 mm in length.
Evonik and Dr. Eckel to cooperate on phytogenics
Evonik​ and Dr. Eckel Animal Nutrition have entered into a partnership effective 1 January 2023. This agreement will enable Evonik's Animal Nutrition business line to expand its product portfolio in the gut health solutions area to include the phytogenics product class. Evonik plans to launch the first product from the partnership with Dr. Eckel in Europe in the first quarter of 2023.
Nutreco and BiomEdit collaborate on microbiome technology
Nutreco and BiomEdit have announced a strategic research and commercial partnership to bring livestock producers innovative feed additives developed through microbiome technology. The collaboration covers the development and commercialisation of Biome-actives developed using BiomEdit's microbiome science and bioinformatics platform. The companies state that these novel feed additives address the health and sustainability challenges of today's animal producers, for aquaculture, poultry, swine and cattle.
Investment underway for Trouw Nutrition Ireland
Trouw Nutrition's EU managing director, Bastiaan van Tilburg, recently visited Trouw Ireland's headquarters in Belfast. Here, Trouw Nutrition Ireland confirmed that considerable investments are underway to increase the company's growth this year. This is a 5-figure sum together with plans for ongoing investments, on top of £2 million spent in recent years to contribute towards modernising their pre-mix mill in Belfast.
KSE Process Technology celebrates 50th anniversary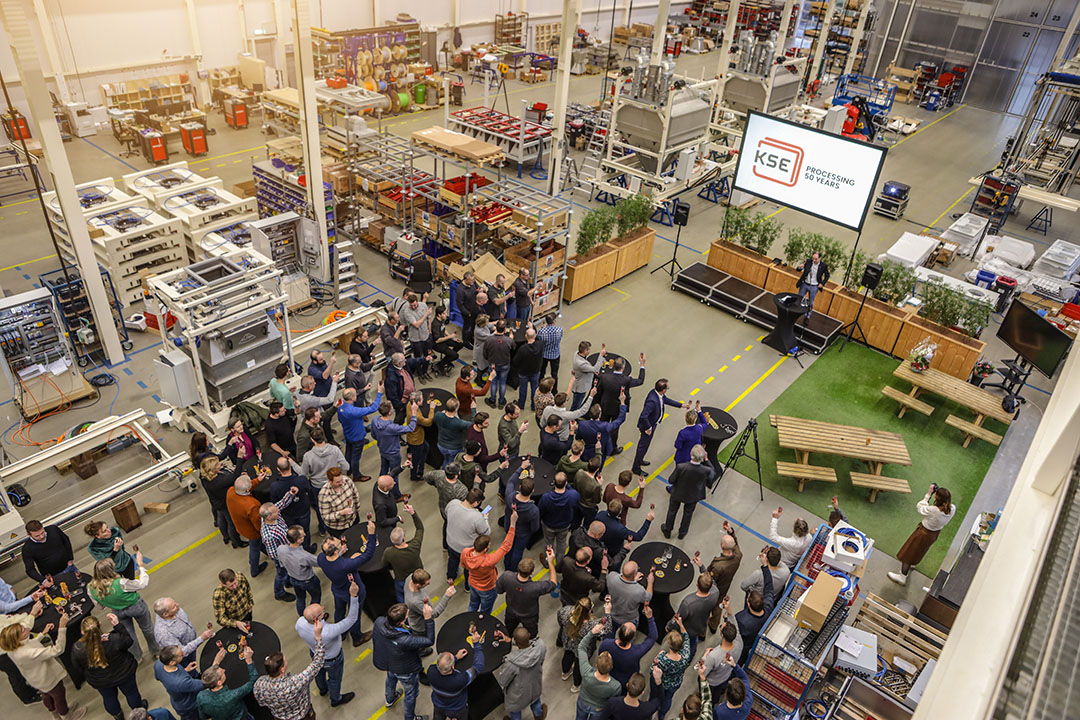 This year marks Netherlands-based KSE Process Technology's 50th anniversary. KSE, an equipment and software manufacturer, has grown from a small company focused on agricultural electrical installations to an international supplier of dosing and weighing equipment and automation software to animal nutrition and related industries.
Phileo by Lesaffre launches yeast probiotic for poultry
Phileo by Lesaffre announces the poultry sector launch of its Actisaf Sc 47 HR+ probiotic, which it unveiled at the International Production & Processing Expo (IPPE) in Atlanta. The product has been used across the ruminant and swine sectors, and is now being released for use by the poultry industry. According to the company, Actisaf Sc 47 HR+ microspherule form has been developed to deliver intrinsic resistance in pelleting feed to combined temperature, friction and moisture without the need for foreign material coating. Benefits, which it says have been confirmed by peer-reviewed poultry trials, include improved gut microbiota diversity, gut function and digestibility, improved feed use efficiency, reduced FCR, higher body weights, and enhanced survival rates.
Purina announces new feed additives for swine sector
Purina Animal Nutrition has announced 2 new products. The Purina EnduraSow feed additive has been formulated to support sow performance and reproductive efficiency, and Purina EnduraPig feed additive for piglet respiratory health and immune function during the post-weaning period.
BASF and Cargill expand their partnership in the US
BASF and Cargill announced their expanded cooperation, adding the US to their existing feed enzymes development and distribution agreement. With the expanded geographical reach, the companies aim to bring the voice and commercial insights of US protein producers to craft the next generation of enzymes.