Beta Hatch opens largest regenerative protein hatchery in the US
Beta Hatch's flagship 4,600 sqm Cashmere, Washington state factory is North America's largest mealworm hatchery and houses the entire process, including hatching, growing, and production of the animal feed ingredient and frass co-product for fertilizer. Washington State's Clean Energy Fund helped finance a heat recapture system at the insect factory, which was a previously vacant juice factory. Feedstocks for Beta Hatch insects are sourced from local food processors.
EuroTier 2022 prepares for event in November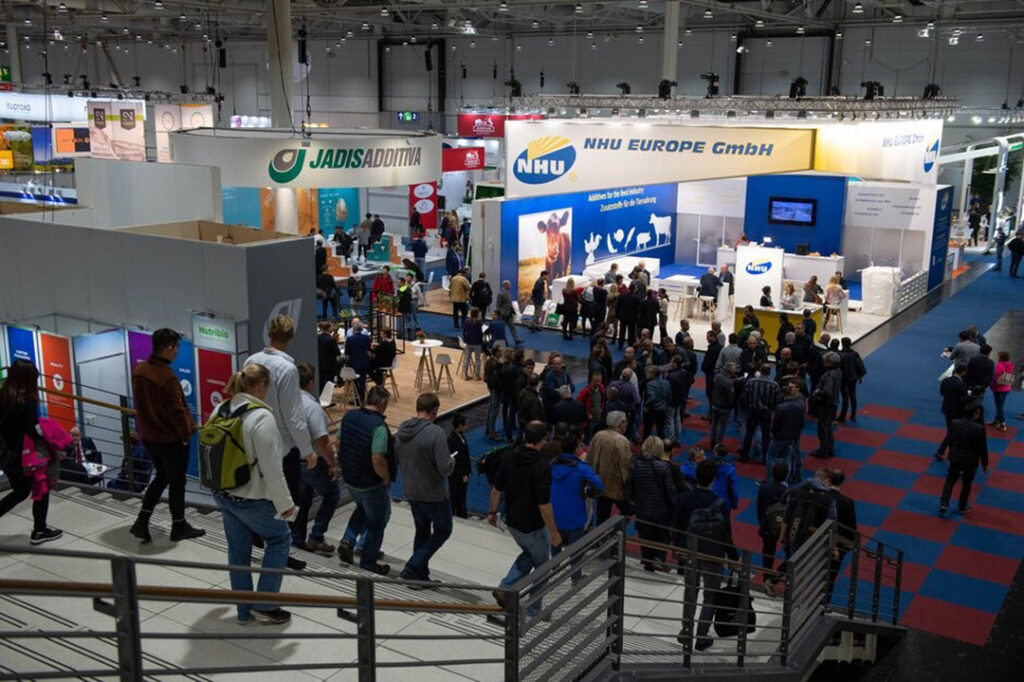 Around 1,600 exhibitors from 55 countries are expected at this year's EuroTier 2022 trade fair to take place from 15-18 November in Hanover, Germany. The event will cover 13 halls and some 240,000 sqm. The technical programme focuses on 'Transforming Animal Farming', a part of which will be held as digital events, starting in October. For the feed sector, Feed for Future (Hall 21) will see companies from the international feed industry present innovative feedstuffs, feed processes and formulations.
AB Agri acquires Greencoat Limited
AB Agri has acquired Greencoat Limited, the animal supplement and care business including the NAF, NutriLabs, Natural VetCare and Greencoat Farm brands. Greencoat will continue to operate on a standalone basis and will sell its products directly through its own existing network of specialist retailers and online channels. The company manufactures animal feed, nutrition and technology-based products and offers data services for the agri-food industry. It produces and supplies compound animal feed, feed enzymes, specialised feed ingredients and a range of services.
Microalgae for enhanced animal nutrition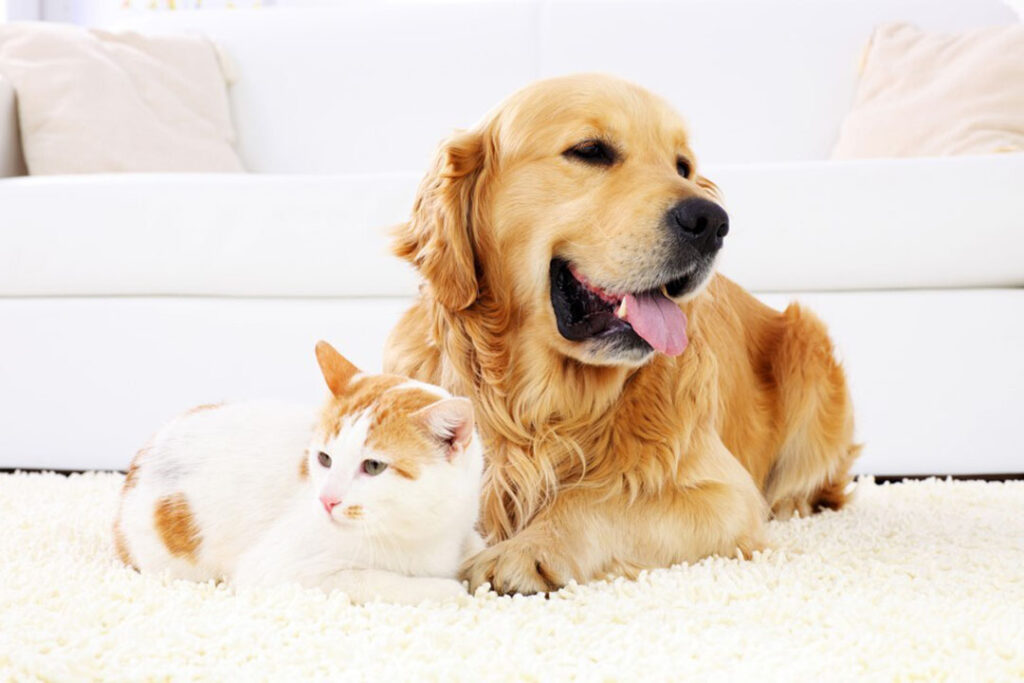 AstaReal has launched feed-grade Novasta EB15 to its portfolio, providing natural astaxanthin for animal nutrition in encapsulated form. The product is a pure algal flour derived from microalgae Haematococcus pluvialis that in addition to natural astaxanthin contains proteins, carbohydrates and essential fatty acids, as well as other carotenoids including lutein, beta-carotene, and canthaxanthin. This algal meal is encapsulated in hydrogenated rapeseed oil. Novasta EB15 is suitable for pets such as cats or dogs, as well as livestock, competitive animals like racehorses, and in aquaculture, and can be added or mixed into feed.
Nutreco unveils its 5 Feed & Food Tech Challenge finalists
The Nutreco Feed & Food Tech Challenge 2022 (NFFTC22) brought together 15 startups selected out of 150 applicants from 48 countries for the pitch day in June. A jury of industry experts chose Beakbook, BioBetter, Multus, Tepbac and AquaRech for the final round of the challenge for their ideas in the field of alternative proteins, aquaculture and livestock production.
The alternative protein finalists were BopBetter and Multus. BioBetter has developed a cost-effective, protein expression plant-based platform to produce complex growth factors for use in cultivated meat. Multus creates animal-free serum replacements that promote cell growth without expensive nutrients.
The aquaculture finalists were Tepbac and AquaRech. Tepbac is a digital aquaculture farm management platform for fish and shrimp farms that reduce risks and improves the yield through access to cost, inventory and remote management tools. AquaRech is a platform allowing fish farmers to buy feed, access tools to operate their farm and sell their fish production.​
The livestock finalist was Beakbook, a weight collection and prediction system for chickens, specialising in transparent, high-accuracy data collection that farmers can trust. Their API allows developers to integrate data from farm-side sensors easily.
Premier Nutrition gains FSSC 22000 accreditation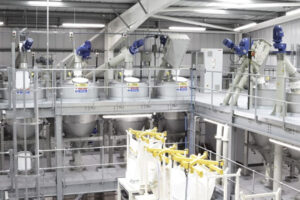 Premier Nutrition is the first UK company of its kind to receive the globally recognised Food Safety System Certificate (FSSC 22000), the company announced. Jane Ratcliffe, technical services manager at Premier Nutrition: "We're the first and only premix producer in the UK sector to receive this level of certification, over and above the well-known Universal Feed Assurance Scheme."
Biochem completes liquid feed supplement facility in Germany
Biochem has completed its 4,500 sqm, GMP+ certified production and logistic facility in Lohne, Germany. The location houses a 1,000 cubic metre tank storage unit and a fully automated filling system, and a liquid production line where liquid feed additive filling sizes vary from 500 ml to 25,000 litres.
Angel Yeast partners with PhaBuilder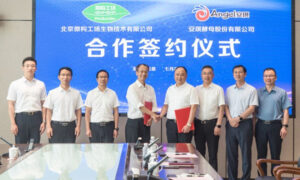 Angel Yeast has entered into an agreement with Bejing PhaBuilder Biotechnology in Yichang, Hubei province, to build a large manufacturing base for polyhydroxyalkanoates (PHA). PHA is a polyester produced naturally by microorganisms. The biodegradable and biocompatible properties of PHA make it highly sought-after in fields such as biomedical material and biodegradable packaging material.
Tebrio focuses on alternatives to control piglet mortality without zinc oxide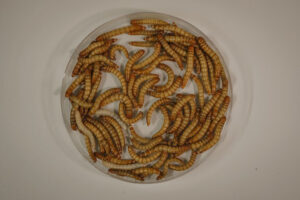 Spanish biotech company, Tebrio, together with Grupo Jorge, Nutega and Vallehermoso, has launched a project called Porcisost to offer farmers a natural alternative to zinc oxide to control piglet mortality in the first weeks of life. To this end, and through nutrition, it proposes diets including protein from Tenebrio molitor insects and other synthetic compounds and amino acids and other industrial by-products, such as polyphenols derived from olive pomace and sodium butyrate. In addition, alabaster will be used to recover slurry nutrients and minimise the polluting effect of the waste on the environment. In addition, alabaster will be used to capture the nutrients in the slurry that were not separated until now, minimizing the feared environmental impact of the waste.
CP Foods continues corn sustainability project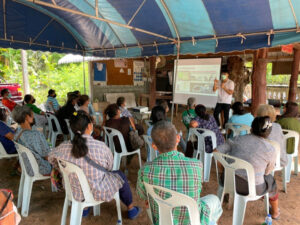 Charoen Pokphand Foods and CP Group's Feed Ingredient Trading Business' joint development project for corn farmers enters its 8th year. This year's mission is to help farmers raise output and quality for a better price, access modern technology, and be more environmental-friendly through non-involvement with forest encroachment and crop burning to reduce carbon emissions. This is an effort to increase growers' capacity and to enable the company to source 100% corn from deforestation-free areas.