Evonik notes expansion shutdowns at DL-methionine facility in Singapore
Evonik has noted that it is making progress with the expansion of its DL-methionine production plant in Singapore, but that the next stage in the construction process requires that production at the Singapore plant on Jurong Island be reduced for 3 months in Q4/2023, followed by another 3-month tie-in shutdown in the first half of 2024.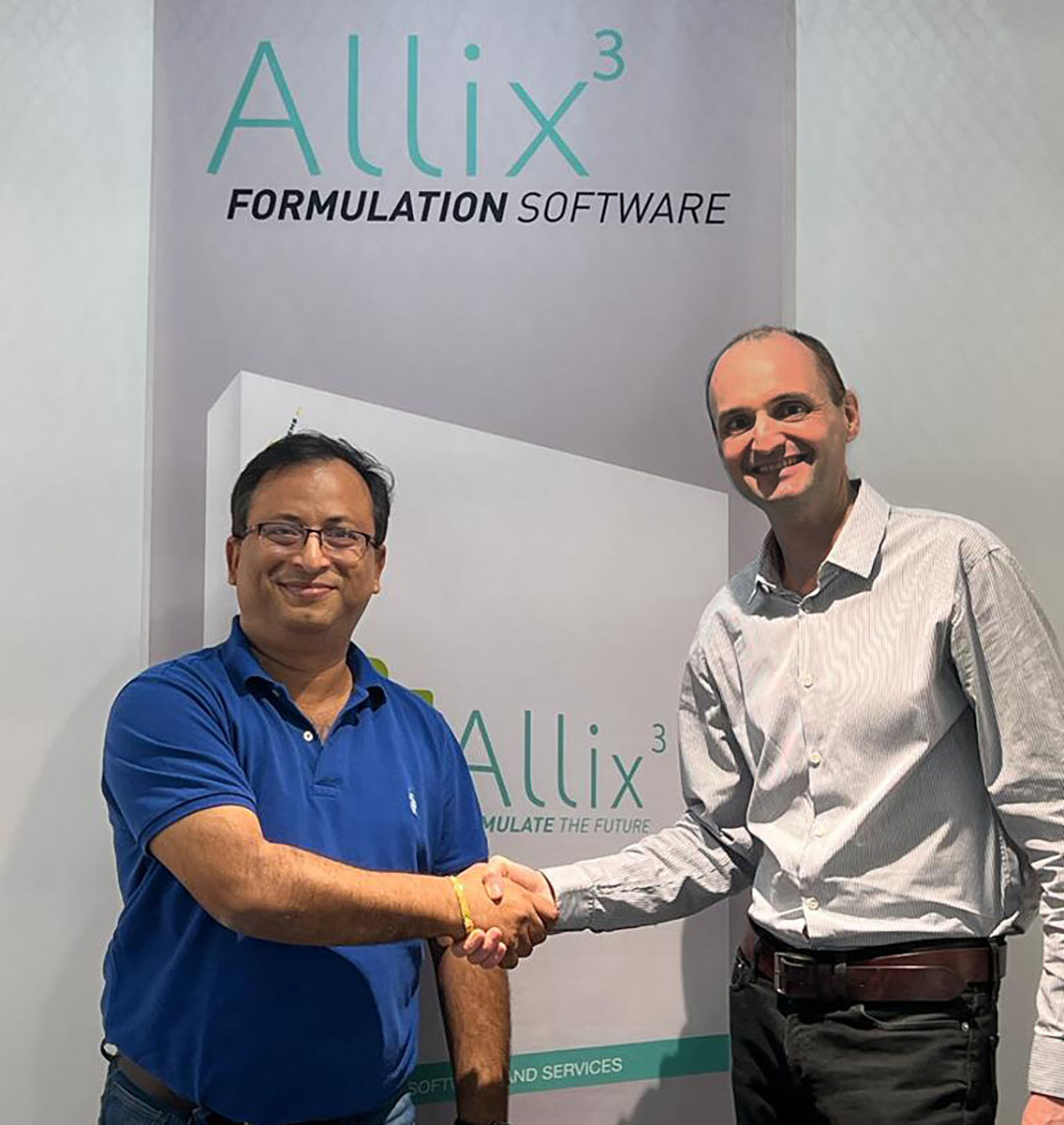 A-Systems announces partnership with Dr Amit Das
Animal feed formulation software company, A-Systems, has partnered with Dr Amit Das to distribute A-Systems products to animal feed producers in south Asia (India, Bangladesh, Nepal and Sri Lanka).
E.F.S. launches highly digestible soy protein
E.F.S. has added the European and GMO-free soy protein, Soy CP, to their product portfolio. The company says that a special fermentation process increases the protein digestibility of Soy CP to 94% and increases the protein content in Soy CP to around 56% crude protein.
Olmix acquires Brazillian biotech company Yes Sinergy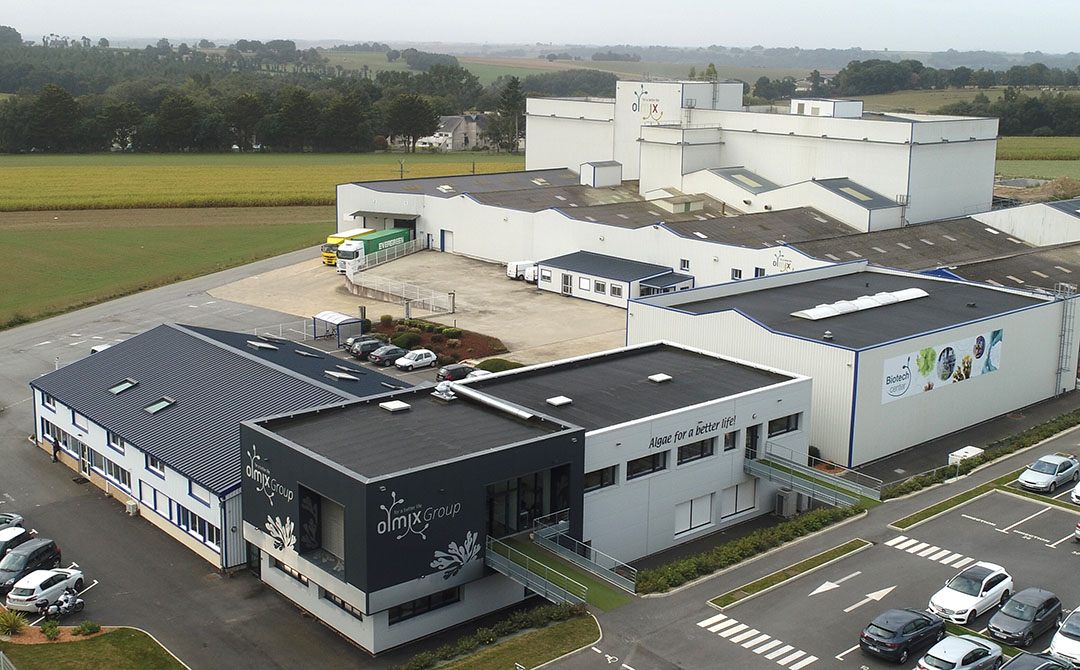 Olmix Group has acquired Yes Sinergy, a Brazilian biotech company specialising in natural additives for animal nutrition and welfare. The Group now generates revenues of more than €200 million, including nearly €150 million in animal nutrition, health and welfare. In a statement, the companies said thier shared values focus on the essential role of innovation based on bio-sourced materials: seaweed for Olmix and sugar-cane yeast for Yes Sinergy.
IFF introduces phytase enzyme in the EU
Danisco Animal Nutrition & Health, a business unit of IFF, announced that Axtra Phy Gold has been authorised for in-feed use in the EU for poultry and swine. This phytase works to break down phytates present in grains and other ingredients which would otherwise interfere with digestion, says the company, adding that this improves the uptake of phosphorus, calcium, energy and amino acids. Axtra Phy Gold is also available in the US, Latin America, Asia Pacific.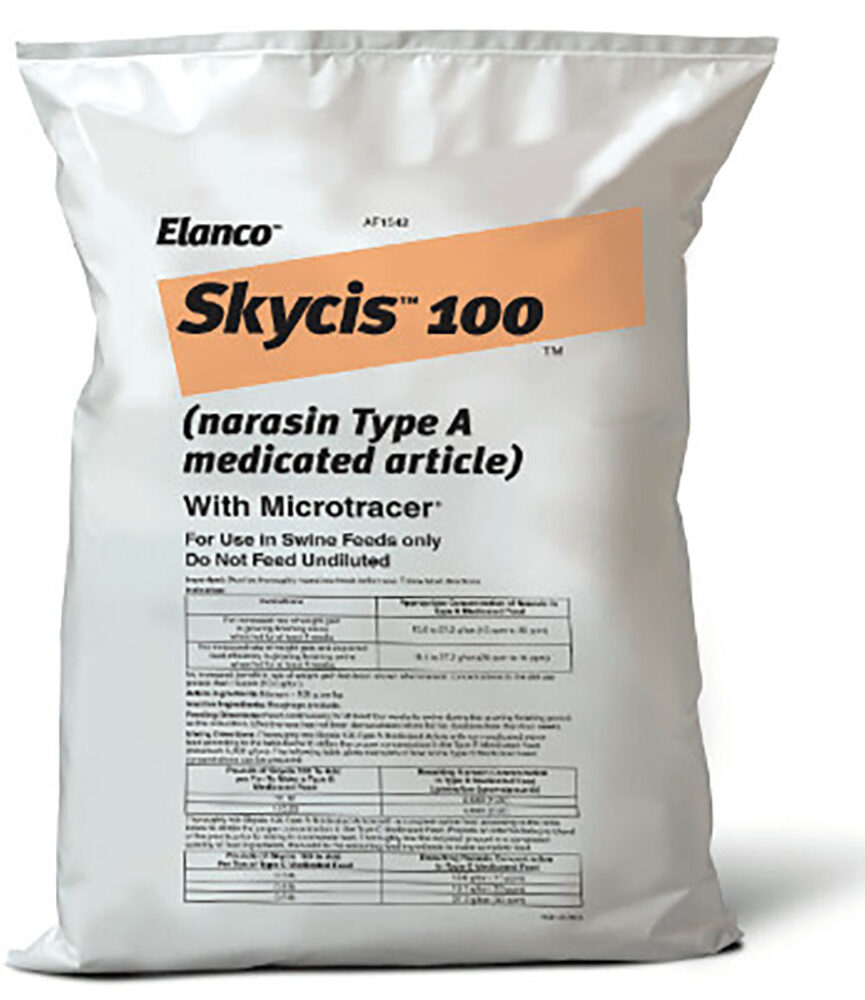 Elanco announces MicrotracerTM technology to its swine feed additive
Elanco Animal Health has announced the addition of MicrotracerTM technology to Skycis 100, a feed additive that promotes increased weight gain in growing-finishing swine. Microtracers are small particles that can confirm the presence of Skycis and its active ingredient, narasin, in feed samples.
Alltech mycotoxin team awarded Toxins 2022 best paper award
Alltech's mycotoxin research paper, 'Co-Occurrence of 35 Mycotoxins: A Seven-Year Survey of Corn Grain and Corn Silage in the United States', has been recognised by the international research journal Toxins as one of 3 winners of their 2022 Best Paper Awards. The paper describes how mycotoxins contaminate corn grain and silage in the US. It also showed that multiple mycotoxins were often present in both corn grain and corn silage and that some of the more frequent mycotoxins were ones that may not be routinely analysed by many programs.
Bioiberica commits to climate neutrality by 2050
In its Climate Strategy Report, Bioiberica has pledged to achieve 100% renewable electricity by 2024, reduce greenhouse gas (GHG) emissions by 30% by 2030, and, ultimately, reach complete climate neutrality by 2050.
ABN partners with new industry initiative to help cut farm emissions
British manufacturer of pig and poultry feed, ABN, is partnering with a new Defra-funded, PGRO-led pulse research project involving 200 UK farms and 17 partners, aimed at increasing pulse cropping in arable rotations across the UK from 5% to 20%, developing and testing new feed rations, and helping livestock producers reduce reliance on imported soya meal used in feed by 50%, replacing it with home-grown pulses and legumes.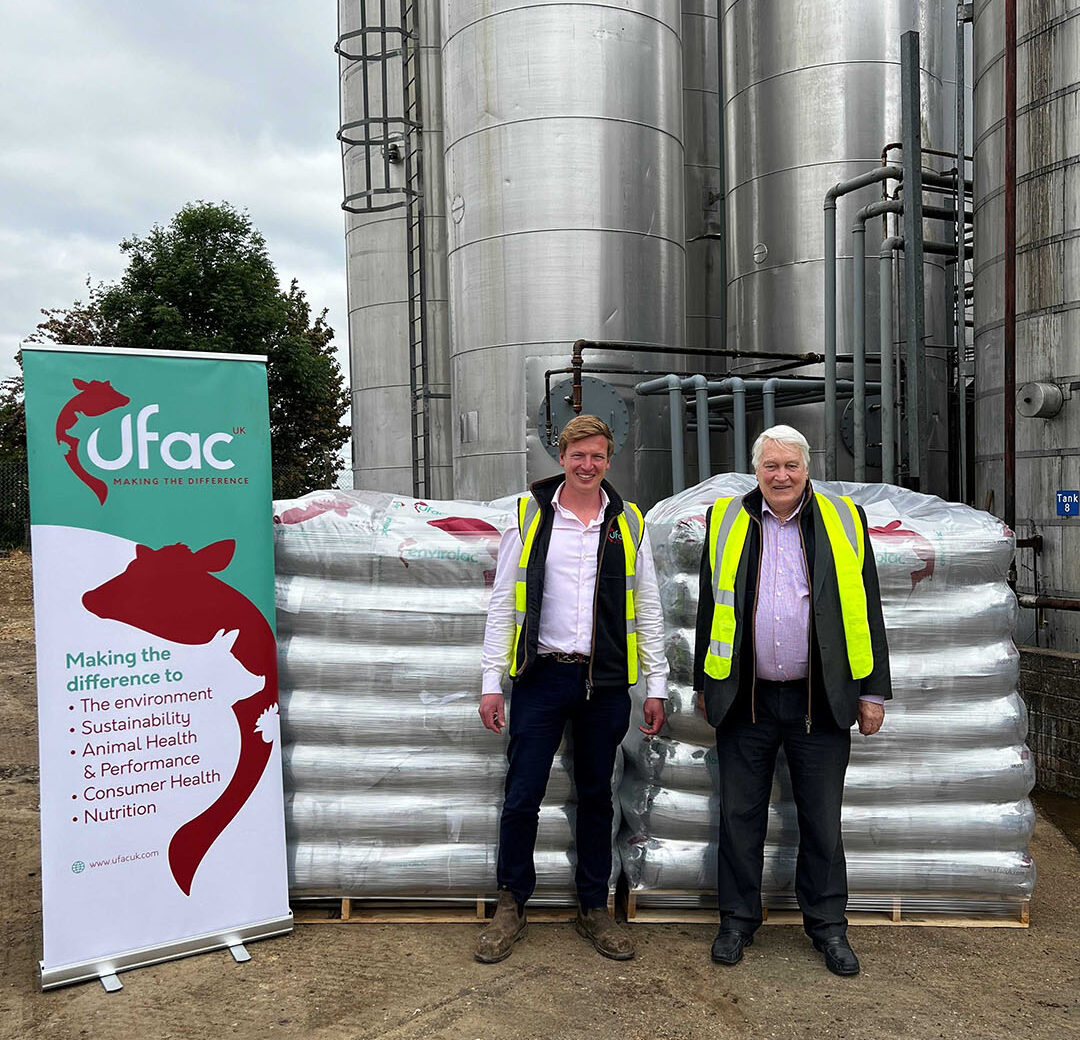 UFAC UK completes major mill upgrade
Nutritional supplement manufacturer and supplier to the animal feed industry, UFAC UK, has completed an 18-month programme of innovation and development to its UK manufacturing facility, enhancing production efficiencies and helping to reduce its carbon footprint, through the use of intelligent control systems. The updates will help meet the demand for energy, protein and Omega-3 nutritional solutions.
DSM-Firmenich acquires postbiotics company Adare Biome
dsm-firmenich has completed its acquisition of Adare Biome, an enterprise value of €275 million which develops and manufactures postbiotics.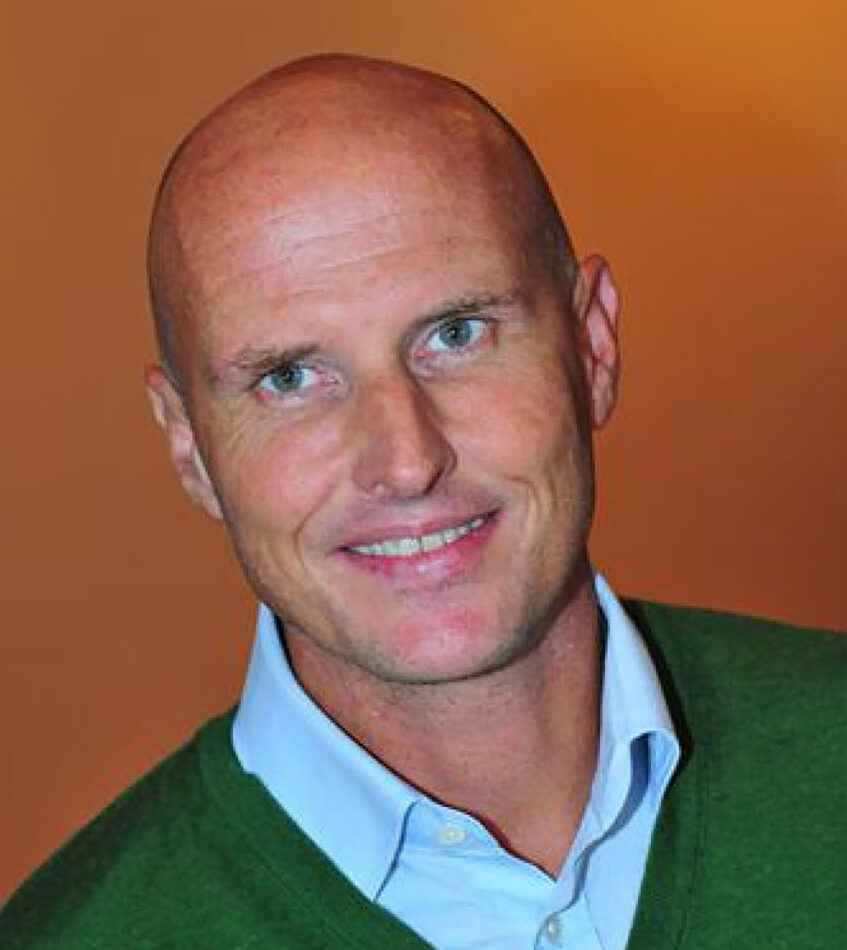 Haiko Zuidhoff succeeds Eddy Ketels as Orffa CEO
Eddy Ketels will step down as CEO of Orffa at the end of 2023, having worked for the company for 35 years and having held the position of CEO since 2001. He will be succeeded by Haiko Zuidhoff, who will start in his new role as of 1 October 2023. Zuidhoff has worked in Asia for 25 years, most recently as IMCD president for the Asia region. Prior to this he served in various senior leadership roles at Trouw Nutrition Nutreco and Corbion.
Adisseo appoints new CEO
Since 1 july, Dr HAO Zhigang, chairman of Adisseo's Board of Directors for more than 5 years, has taken on the role of Chief Executive Officer following the leaving of Jean-Marc Dublanc from his operational duties at the company.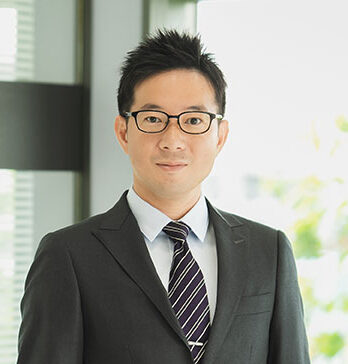 New CEO at Kohshin Engineering
In July 2023, Kohshin Engineering welcomed its new CEO, Kazunori Sumiya. The company's flagship product is a fermentation machine used for composting.