Trouw Nutrition announces technology for piglet feeding
Trouw Nutrition, a Nutreco company, has announced Kinetio, a patented technology aimed to optimise the digestion of nutrients in young pigs. Kinetio, currently used in the Milkiwean product range, uses degradation kinetics (speed of digestion) to analyse insoluble and soluble dietary protein, starch and fibre in the feed. This is used to formulate a piglet diet that supports maximum nutrient absorption.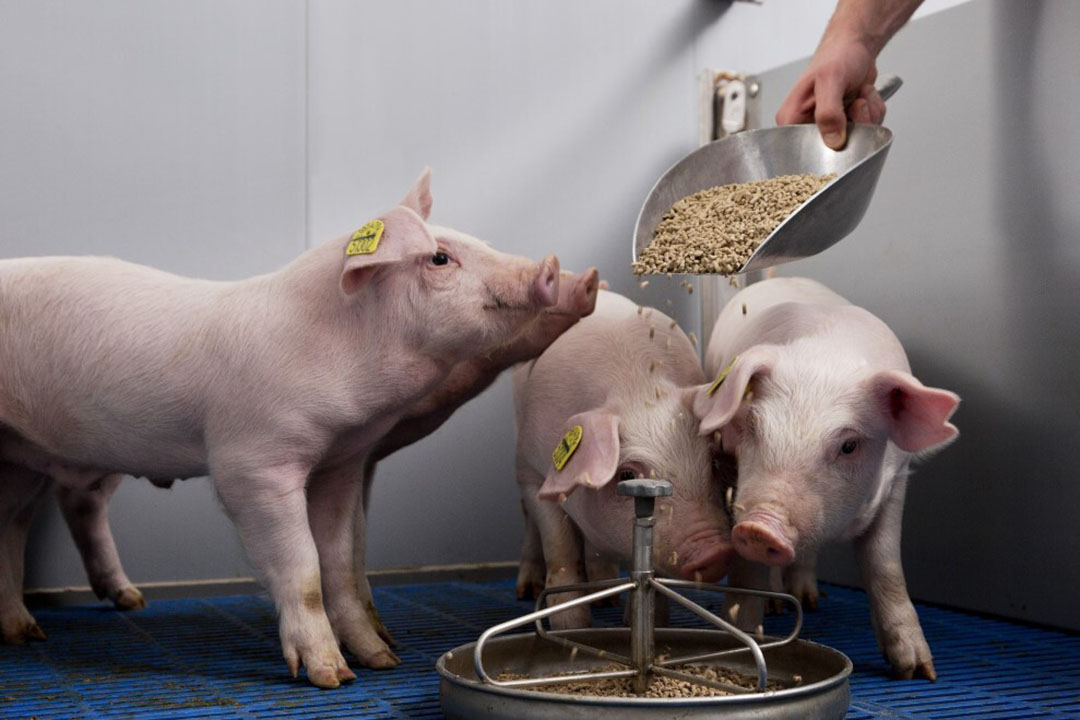 De Heus acquires Masan's feed business in Vietnam
De Heus Vietnam has signed an agreement with Masan to obtain control of 100% of the feed-related business of MNS Feed (100% ANCO and 75.2% Proconco), which covers 13 feed mills and 1 premix plant (total capacity of nearly 4 mmt). This will become the largest animal nutrition company active in the Vietnamese independent feed market. Strategic supply agreements will also see De Heus supply pigs and feed to Masan.
ADM unveils nutrition R&D lab in Switzerland
ADM has opened its new animal nutrition laboratory in Rolle, Switzerland. With a focus on sustainability, the lab has been established to support the development of science-based feed additives for livestock species, petfood and aquaculture.
Dinnissen and Ottevanger announce strategic partnership
Dinnissen Process Technology and Ottevanger Milling Engineers have formed a strategic alliance. The collaboration allows Dinnissen to focus more on processing solutions for food, dairy, chemicals, pet food and pharma. Meanwhile, for Ottevanger, specialists in the design and manufacture of equipment and systems for the grain-processing and compound feed industry, the alliance offers the opportunity to strengthen its position in the international feed market.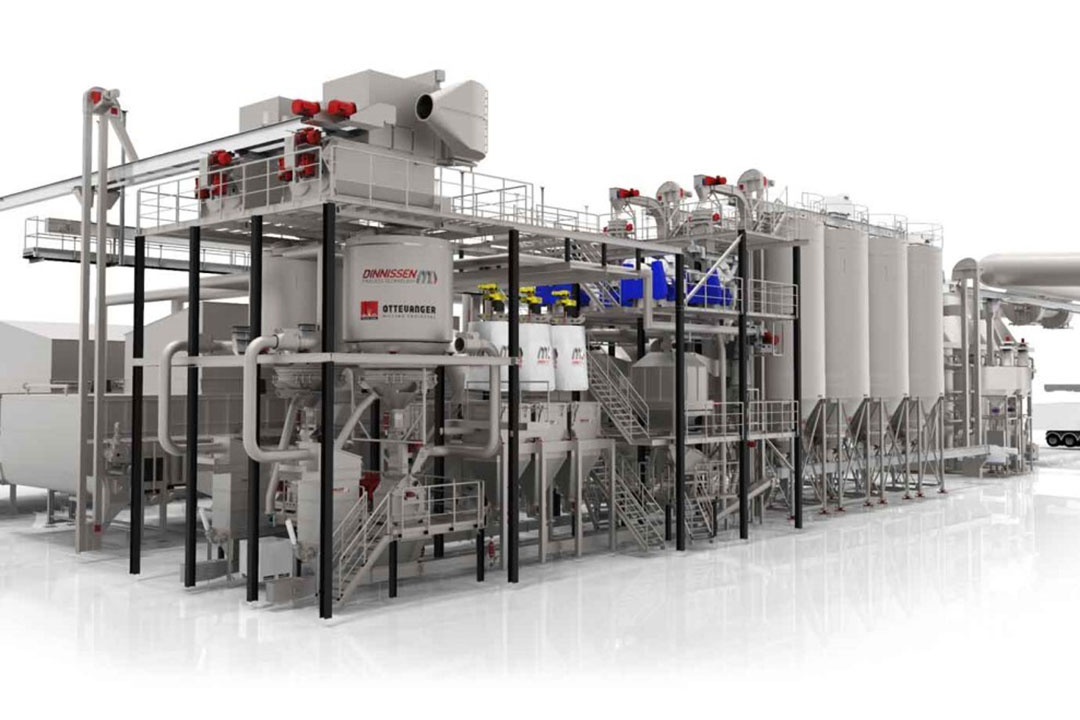 DSM plans new production site for Bovaer Scotland
Royal DSM announced at COP26 in Glasgow that it is planning large-scale production capacity for its methane-reducing feed additive for ruminants, Bovaer, with a new plant at its existing site in Dalry, Scotland. The company states that its Bovaer feed additive for cows reduces enteric methane emission by approximately 30% for ruminants. In September, DSM received regulatory approval in Brazil and Chile for its feed additive. The new plant in Dalry is targeted to be started up in the course of 2025.
New marine fish larvae diet launched by Skretting
Skretting has launched a new hatchery diet, GEMMA Neo, which it says reduces the dependence on traditional feed ingredients while providing ideal nutrient composition, production system performance and weaning flexibility. The product contains ingredients inspired by nature to support improved palatability, is simple to use and has improved pellet structure and feed distribution.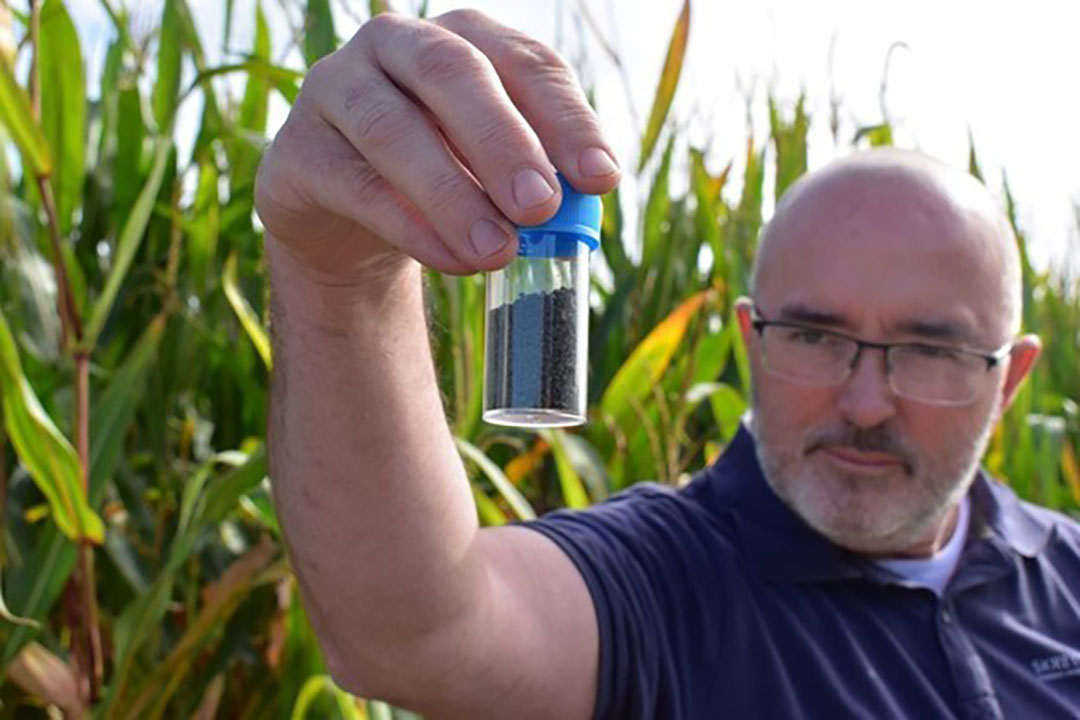 Beta Bugs launches Beta Buzz insect farming publication
Beta Buzz was created to shine a light on the ever-growing insect farming industry and aims to help the sector address some of the questions regarding the farming of the Black Soldier Fly. It is geared to assist new entrants into the market and farmers who want to diversify into the insect farming industry and supply an alternative, sustainable source of feed to their animals. The first issue of Beta Buzz focuses on the technology suppliers who can facilitate the set-up and running of insect farming operations, helping to improve on-farm performance or to help with progressing to the next stage of scale.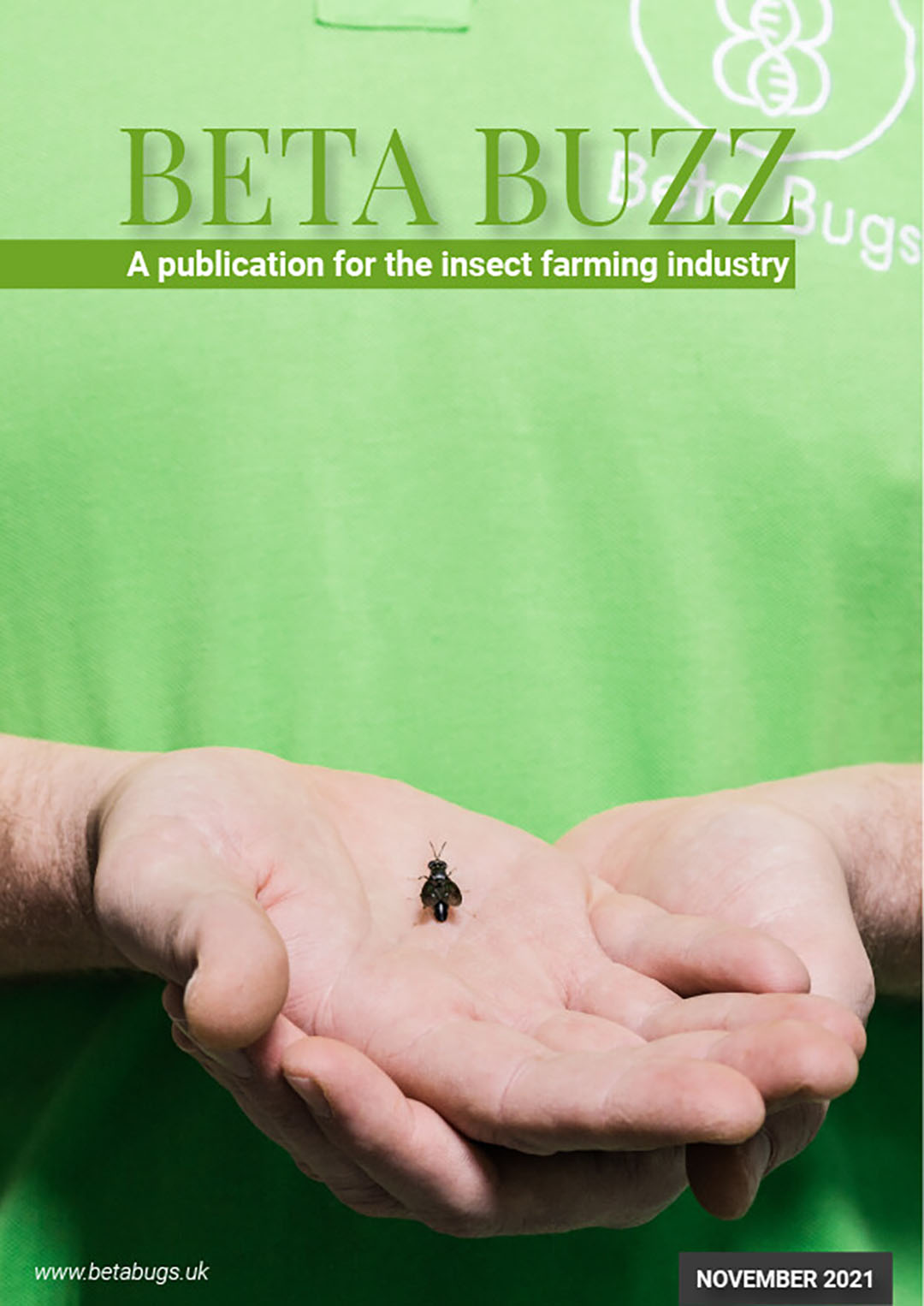 Next Interactions and BASF developing new technology to analyse Asian soybean rust
Next Interactions and BASF Agricultural Solutions division have collaborated to develop a scientific approach to fight Asian soybean rust, a harmful fungal diseases, for soybean. To offer growers a more sustainable solution to control the fungus, the partnership is working to understand the interaction of the fungus with soybean and analyse the function of potential ASR effector proteins, which enable the disease to spread. Plant pathogens secrete a variety of effector proteins into plant host cells. Once inside, these effectors interfere with the metabolism of the host cell and block defense pathways, allowing the spread of the disease. Recent genome sequencing of the fungus revealed the existence of an extraordinarily large number of ASR effectors.