AstaReal targets pet food market with new collaboration
AstaReal, involved in astaxanthin production and related research, has announced a new strategic partnership with Netherlands-based IQI Trusted Pet Food Ingredients, a supplier of premium inclusions. Thus, its recently launched science-based pet food formula Novasta EB15 will be available more easily on the European market.
Agboola Jeleel Opeyemi wins Nutreco's 2022 Young Researchers' Prize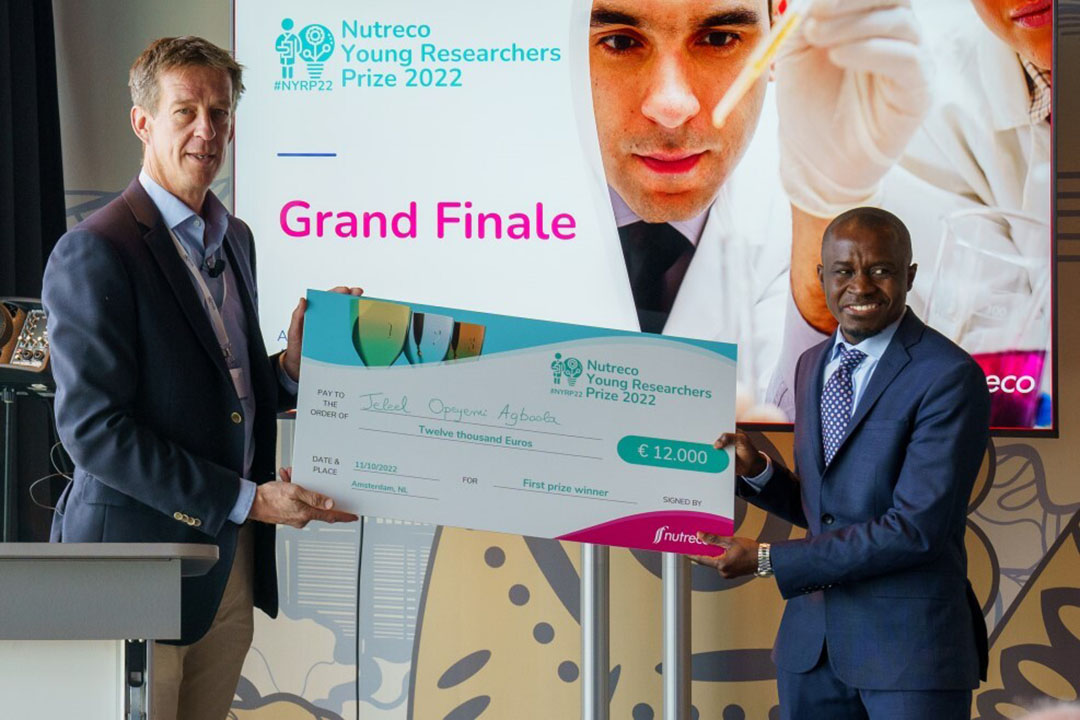 Agboola Jeleel Opeyemi, a graduate from the Norwegian University of Life Sciences, has won Nutreco's 2022 Young Researchers' Prize. The prize-winning project 'Can fish grow on trees? Yeast as future feed ingredient', caught the judges' eye because of its exploration into the nutritional and functional potential of yeasts produced from wood sugars as sustainable fish feeds.
Second place went to Chiara Guidi from the University of Ghent, Belgium, whose research explores a means of tackling antimicrobial resistance through the production and use of Chitooligosaccharides that target pathogens in the guts of weaning piglets, improving their immunity and growth, whilst preventing illness and reducing the need for antibiotics.
In third place is Giulio Giagnoni from Aarhus University, Denmark. Giulio's project aims to identify climate-efficient phenotypes of dairy cows and reduce methane emissions by amending their diets.
Nutreco awards Aquarech as the winner of its Feed & Food Tech Challenge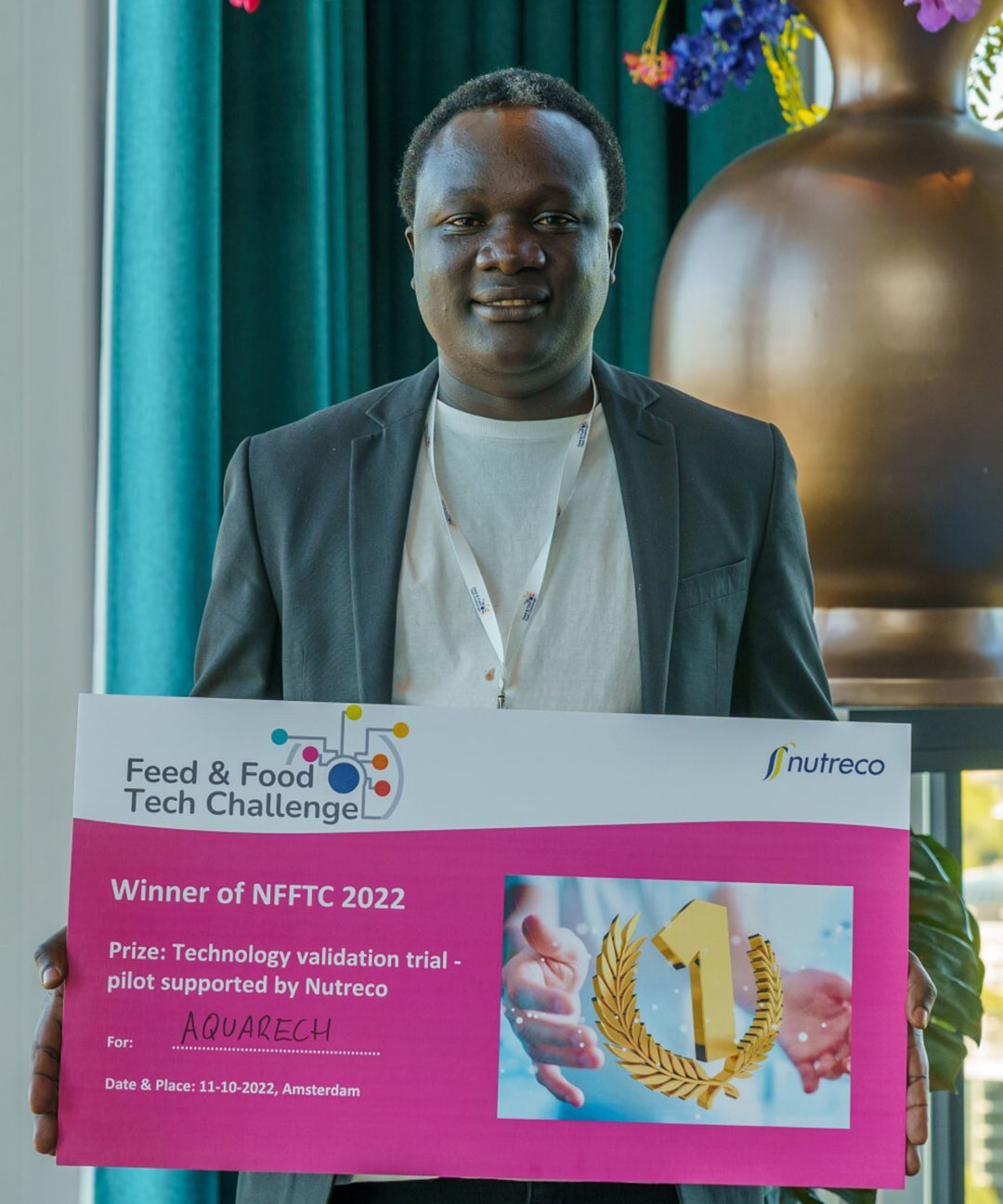 Aquarech is the winner of the 2022 Nutreco Feed & Food Tech Challenge. Aquarech, which won first place for its work to build Kenya's first fish farming supply chain platform, will receive a validation trial supported by Nutreco experts to further develop its technology. This year's Challenge received over 100 submissions from 48 countries.
Jury member Alex Obach said, "Through their Aquarech platform, fish farmers in Kenya and Africa can buy top-quality feed, sell fish, and learn about best fish farming practices to improve their incomes and in general to improve the entire supply chain of high-quality fish to feed to the local population."
Layn Natural Ingredients Launches TruGro MYC
Layn Natural Ingredients, manufacturer of natural, functional botanical extract ingredients and solutions, has launched TruGro MYC, which the company says is a potent, polyphenol-rich botanical extract solution for use as an animal feed additive to reduce the negative effects of mycotoxins on broilers and pigs.
Roxell launches Fortena chain feeding system for hens
Roxell has launched the Fortena chain feeding system for broiler breeders in the production period. The feeding system improves and speeds up the feed intake of the hens and reduces residual feed, according to the company, adding that the Fortena chain has been designed with large, open links that take up 25% less space. As a result, there is less friction between the feed and the chain. Because the feed pellets remain intact, the hens also eat them more easily and faster.

Full Circle Biotechnology receives investment from Katapult
Full Circle Biotechnology, which works with agricultural and food and beverage companies to reduce their footprint, is in the top 23 impact tech start-ups to receive investment from Katapult group. These start-ups will take part in the Katapult Accelerator 2022, an accelerator programme designed for high impact Ocean and Climate-tech companies. "Our carbon footprint is 650x lower than peruvian fishmeal, 75x lower than South American soymeal and 20-30x lower than traditional black soldier fly meal!" says founder, Felix Collins.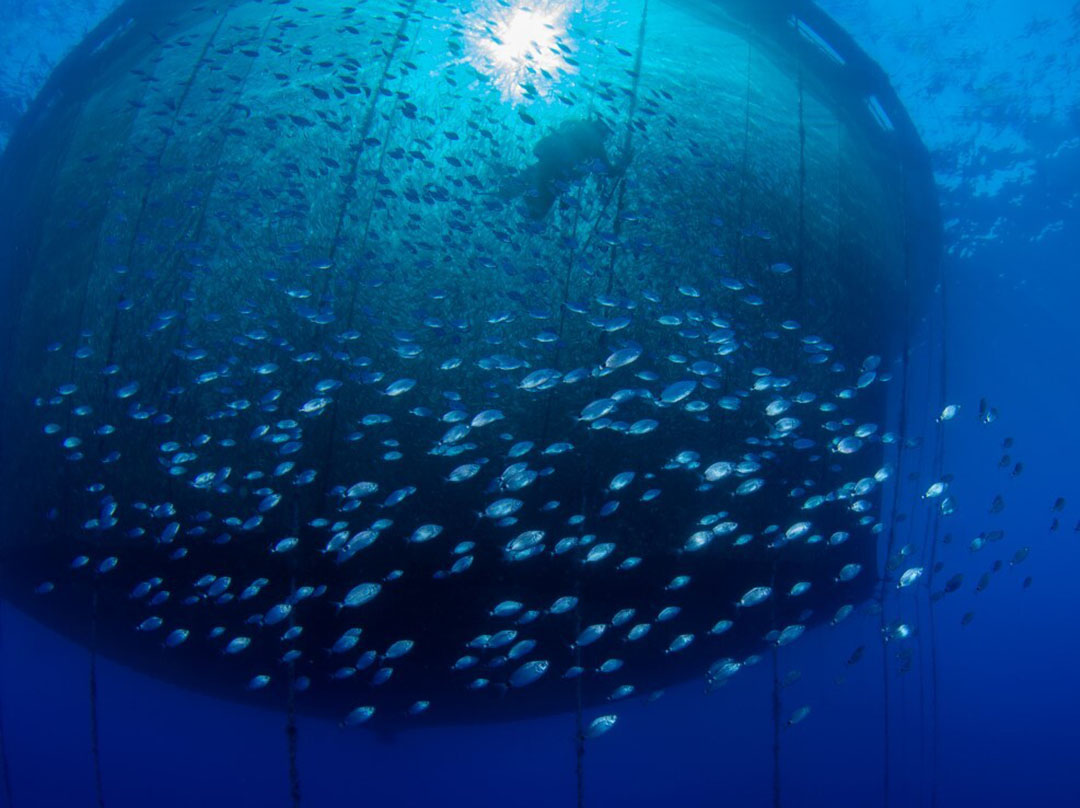 Bioiberica extends partnerships in Asia
Bioiberica has partnered with ASKA Animal Health Co. and Shintoa Corporation in the animal health space to distribute its Nucleoforce ranges, and eventually its Palbio portfolio, in Japan. Aska Animal Health Co. will initially import the company's Nucleoforce Aqua and Nucleoforce Livestock ingredients, which offer a concentrate of free nucleotides and active precursors obtained from yeast. The Shintoa Corporation will oversee the promotion and sale of the ingredients.
Amino acids life cycle assessment data integrated in Agribalyse 3.1
Following a collaborative work between ADEME, EVEA and Metex Animal Nutrition, the new version of Agribalyse 3.1 integrates country specific amino acids Life Cycle Assessment (LCA) data. Agribalyse is a referent LCA database on agricultural and food products. This updated version allows a new step of accuracy in the LCA calculation of the industry. The amino acids Life Cycle Assessment data are documented according to the type of amino acids, and their country of production and shows significant differences.