On the 12th and 13th of October, professionals from the European livestock industry will gather in Amsterdam to talk about animal health, sustainability and welfare, at the Animal AgTech Innovation Summit.
During several panel sessions, the experts will discuss how technology, data collection and precision nutrition can contribute to better animal health, welfare and sustainability.
I am pleased that I have the honour of chairing the panels on the first day of the summit. During this session, which begins at 11.05 CET on 12 October, experts from the industry will talk about the reliance on antimicrobials.
How can innovations, new product development, additives and data contribute to reducing antibiotic use? What is needed to ensure that animals are only treated when necessary?
The panel: preventative healthcare
Looking forward to hearing the panellists' views on these relevant questions. Joining me in the panel are:
Rob Kelly, senior VP & commercial leader for EURAM region, MSD Animal Health, Ireland
Matthew Tebeau, COO, Proteon Pharmaceuticals, Poland
Leon Marchal, innovation director, IFF Health & Biosciences, the Netherlands
Heikki Aro, sustainable primary production R&D manager, HKScan, Finland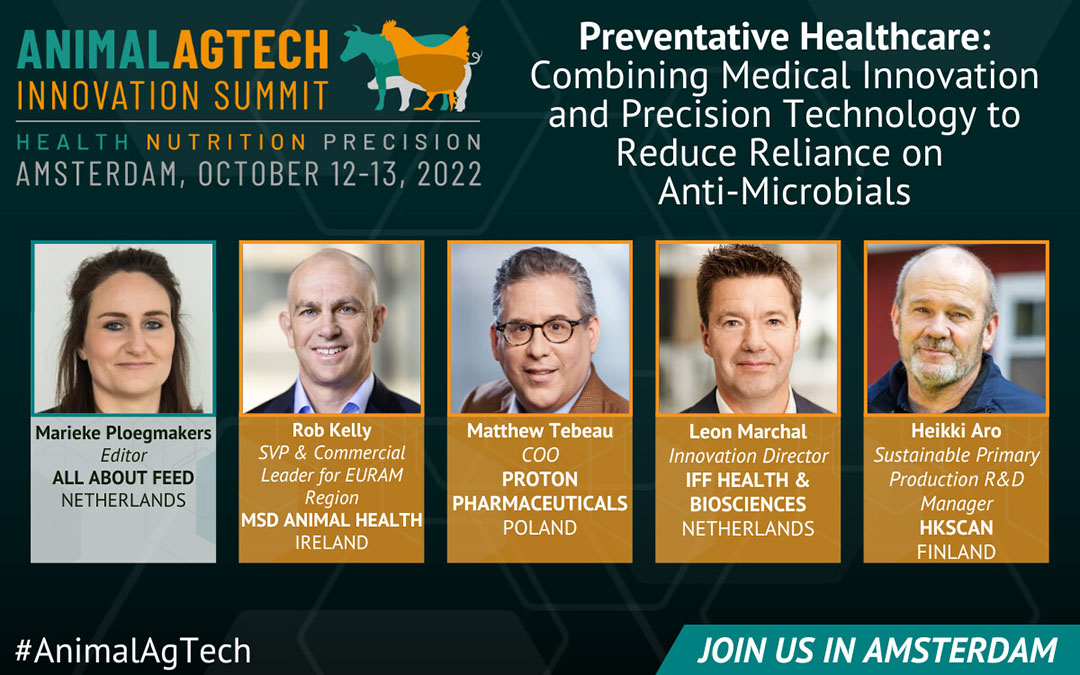 The Animal AgTech Innovation Summit is a 2-day event that will be packed with informative panel discussions, presentations and lot of opportunities to network. View the full programme here.