The upcoming webinar on Feed and Nutrition of the Future will take place at 15.00 CET on March 15.
Our industry is facing increasing complexity and must master not only health, performance, and economics factors, but increasing focus on welfare & our environmental footprint. Cargill is excited to reveal how we are working with customers to enhance farm livelihoods, increase efficiency & welfare, protect land & water, lower GHG emissions, and make food affordable for all. We have partnered with another industry leader, BASF, and together we will share our understanding of customers' challenges and some ways to address our world's evolving reality through tools like Precision Animal Nutrition and phytase. We strive to uncover the power of farmers & nutrition by doing more with less to feed the world & protect the planet.
we are going to talk about:
Sustainable ingredients, Digital farming, Science based decisions
Precision nutrition, including maximizing nutrient utilization and Microbiota management
Feed enzymes and the Phytase matrix
Speakers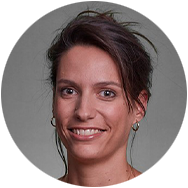 Cécile Lassalle
Formulation & Cost Pricing Director, Risk Management & Sourcing at Cargill Animal Nutrition

Uncovering the Power of Farmers and Nutrition: Doing More with Less
As Formulation and Cost Pricing Director in Cargill Animal Nutrition and Health, Cecile leads global projects aiming to expand the formulation capability in livestock and aquafeed. She manages innovation projects in the digital space as well as developing the use of novel and sustainable ingredients. Prior to this, she worked in Trading Analytics within Cargill Agricultural Supply Chain and Cocoa & Chocolate. Cecile studied animal science in AgroParisTech, France, earning a Master's in Agricultural Engineering.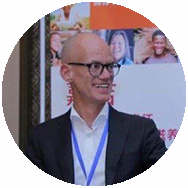 Dr. Henk Enting
Senior Technology Lead at Cargill Animal Nutrition

Precision Animal Nutrition: Maximizing nutrient utilization
Henk Enting is Senior Technology Lead for the Cargill Animal Nutrition (CAN) business globally. He joined Cargill in January 2013, and in his current role, is responsible for developing and implementing poultry technology within CAN and its customers and contributes to the innovation project portfolio. Henk graduated with distinction in 1991 from Wageningen University in The Netherlands. He began his career as poultry nutrition researcher and poultry cluster coordinator at Schothorst Feed Research in Lelystad, The Netherlands. In 2005, he obtained a Ph.D. from Wageningen University. Prior to joining Cargill, he worked in Nutreco and Trouw Nutrition in various R&D and application roles.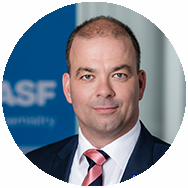 Dr. Peter Ader
Senior Expert Animal Nutrition at BASF

The power of phytase – not just P-release
Peter studied veterinary medicine in Hanover, Germany. After earning a PhD in Zurich, Switzerland focused on digestive physiology, he became an assistent lecturer at the Institute of Animal Nutrition, Physiology and Metabolism in Kiel, Germany. He has been active in the feed additive industry since 2001, joining BASF's Global Technical Marketing Animal Nutrition team in 2004. Peter is an expert in feed enzymes. He holds multiple patents and has co-authored several papers on the topic.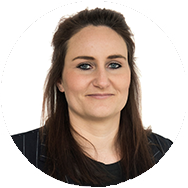 Marieke Ploegmakers
host and editor All About Feed
Exclusive partner