Attend and rewatch our webinar on "Heat stress" which was hosted on March 24 15:00 CET below.
Just like humans, livestock have certain conditions in which they thrive. When temperatures get too high (or too low), they are likely to perform suboptimally. Growth will be slowed down, feed intake will drop, animal welfare and ultimately health are compromised. In the context of global warming, it is likely that the topic of "heat stress" therefore will gain in importance in the years to come. In a special webinar, broadcasted on Wednesday, March 24 at 3pm Central European Time, we touched on heat stress for poultry, pigs and dairy cows. Various methods were discussed how to be better prepared for hot circumstances.
Speakers
Wim Wanzele,
Nutritionist in the market
support team at Agrifirm
"Negative impact of heat stress on gut health – How to deal with it from a nutritional perspective?".
Impact of heat stress on gut health for all livestock
Consequences of impaired gut health for all livestock
Nutritional interventions for all livestock by Agrifirm
Dr Mohamed Mammeri,
Global Program Manager
at Phileo by Lesaffre
"Yeast solutions to alleviate heat stress in dairy cows while advancing livestock health and welfare through nutrition".
Yeast-based solutions to help alleviate the impact of heat stress in dairy cows;
Combating efficiency and quality with fermentation solutions;
Yeast solutions have shown promising results if used as part of a nutritional strategy.
Host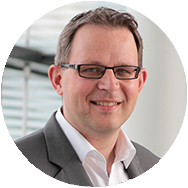 Vincent ter Beek,
Editor for Pig Progress
Prof. Bruno Silva,
Professor in swine nutrition
and environmental adaptation
"Mitigation of the impacts of Heat stress on Animal Production using
Management Strategies".
How heat stress impacts on physiology, metabolism and productivity;
Thermoregulatory responses of the animals to heat stress;
Management alternatives to eliminate or attenuate heat stress impacts.
Partners
This webinar is supported by