Attend and watch our webinar on "Mycotoxins" on April 15 15:00 CET below.
Climate change and extreme weather events are factors that influence mycotoxin prevalence around the globe for the last years. Mycotoxin contamination of grains causes economic losses and has negative consequences for the health of all livestock. Mycotoxin management, therefore, has the utmost priority for animal producers. In this webinar, broadcasted Thursday April 15, at 15:00 CET We will discuss the toxicology of mycotoxins in farm animals and the different strategies for mycotoxin prevention and elimination.
Speakers
Josep Garcia-Sirera,
Product Manager Toxin Solutions at Agrimprove
"Effectively disabling mycotoxins. Zearaleone, a case study".
Understanding the toxicology of mycotoxins in farm animals.
How to test an effective toxin solution: in vitro vs in vivo.
Converting the research into a commercial solution for farmers.
Astrid Koppenol,
Product developer at
Impextraco
"How do mycotoxins impair gut barrier functioning with altered immune response as a consequence".
What is the effect of mycotoxin intake on animal health
Biomarkers as diagnostic tools
Effect on gut barrier functioning
Altered immune response
Host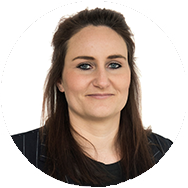 Marieke Ploegmakers,
Editor for All About Feed
Regiane R Santos, DVM, PhD,
Researcher at
Schothorst Feed Research
"Susceptibility of broiler chickens to deoxynivalenol exposure via artificial or natural dietary contamination"
Effects of artificial and natural contamination on broiler chickens
Intestinal and liver damage caused by deoxynivalenol
Serum markers and gene expression
Partners