Coupled with what farmer Erik Brink describes as 'over implementation' of EU regulations, getting the crops to harvest each year takes good skill, best management practices and a lot of patience.
Harvest yields
"We had a cold spring and hot, dry summer this year," said Erik. "Our main crops are winter wheat, winter barley, winter rapeseed, spring oats, spring field beans and sometimes spring barley.
"This year the early maturing crops such as winter barley and rapeseed did very well. Winter barley yielded 10 tonnes per hectare and was harvested in the middle of July.
"Winter rapeseed averaged 4.7 tonnes per hectare. Winter wheat, which is the big crop here, averaged 7.5 to 8 tonnes per hectare. Oats were at 5.5 tonnes per hectare, which is a bit below normal and field beans at 2.7 tonnes per hectare was not good," he said.
Crop usage and sale
Erik uses most of the crops as pig feed but sells winter wheat for milling. Rapeseed is also sold and the oats are sold as a special variety from which the processors extract beta-glucan from.
Erik said: "Our crops are sold on a grower contract with Varaslattens Lagerhus, which is a grain trader owned by the local farmers, and they finalise the prices in December."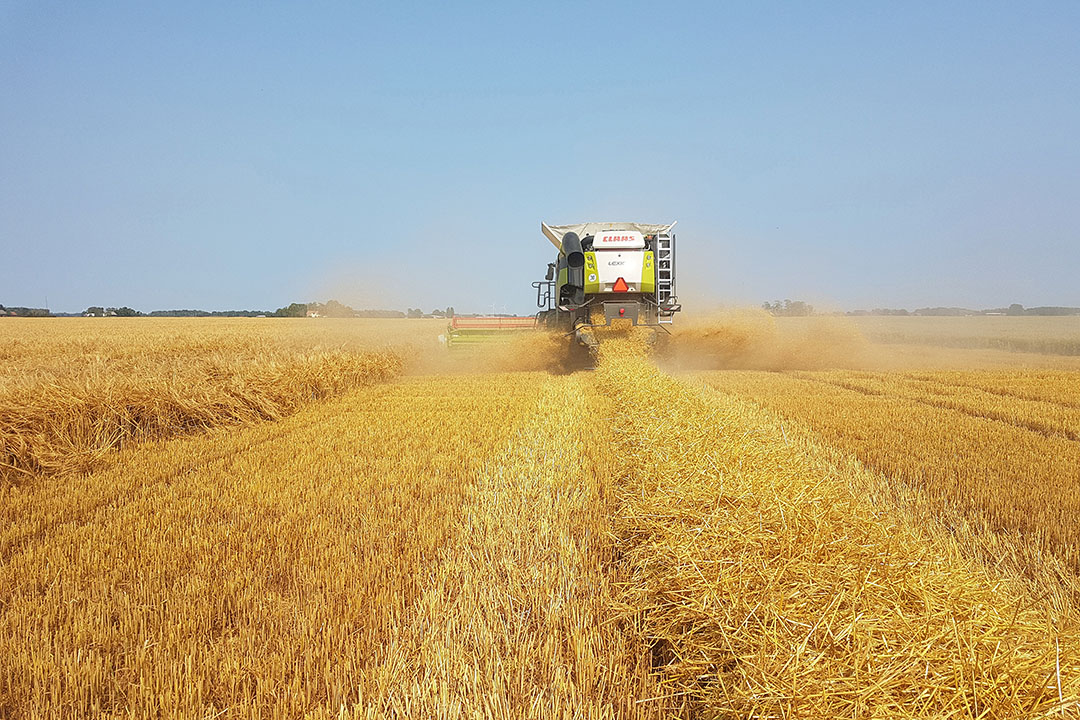 Crop management
Every year Erik prepares his cultivation, planting and management programmes for the crops but of course these are highly influenced by the weather.
Erik said: "After winter barley is harvested I spread slurry on the ground, then cultivate on time with a tine cultivator, one pass with a disc cultivator and then sow rapeseed.
"After oats I plough, then 2 passes with a tine harrow and then seed winter barley of hybrid variety. Winter wheat is planted after rapeseed and beans is established with 2 passes of the cultivator.
"Wheat after wheat is also established with ploughing and 1 or 2 passes with the tine harrow. Spring oats and beans are established by ploughing in the autumn and spring harrowing," said Erik.
Planting calendar
Rapeseed is sown from July 25 to August 20 and harvests the following August.
Winter barley is planted August 30 to September 15 and harvested in mid to late July.
Winter wheat is sown between September 1 to October 15 and harvested the next August to September.
Spring crops
"Our spring crops are sown as early as possible, usually at the end of March or the beginning of April," said Erik. "However, this can also run in to the end of May.
Harvesting crops
We harvest the oats in August and the beans are usually harvested between August and September. However, one year I couldn´t harvest the beans until they were frozen, the day before Christmas Eve. They needed to be frozen to make them easier to handle," he said.
Crop rotation
"Normally we try to seed as much winter wheat as possible, but it all depends on the year. Our crop rotation might look something like spring oats, followed by winter barley, winter rapeseed, winter wheat, winter wheat and then field beans about every eighth year.
"I use glyphosate after harvest, but no pre-harvest applications are allowed in Sweden. It would be troublesome to loose glyphosate as it´s not easy to replace," added Erik.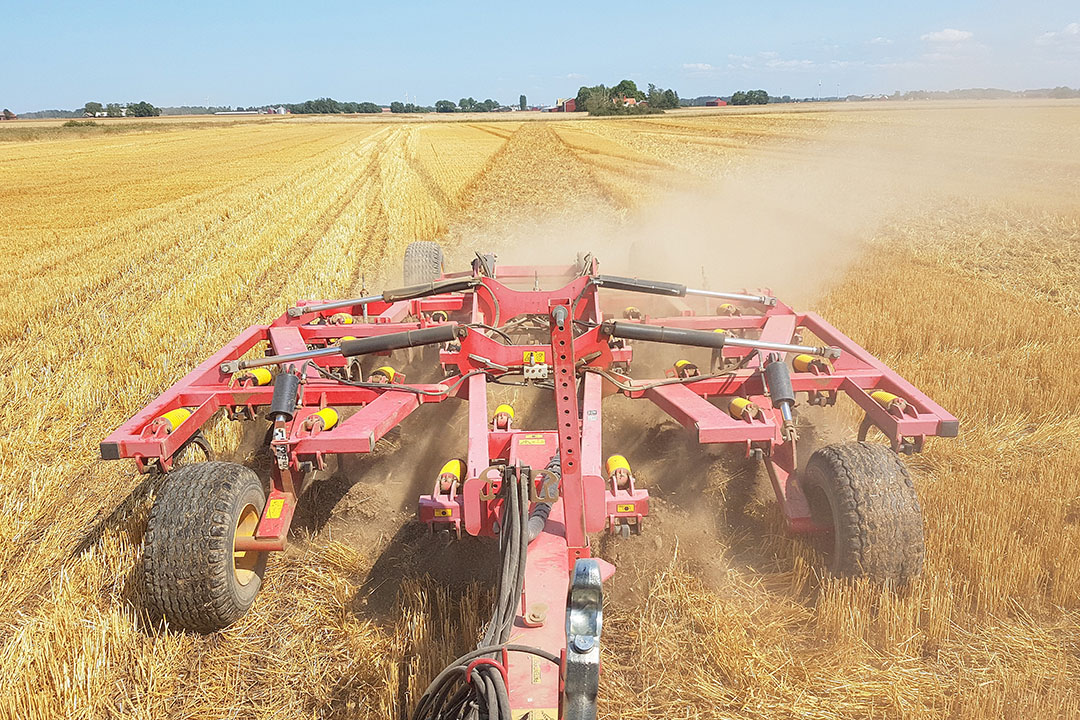 Smart farming tech plays integral part
Precision technology is starting to play an integral part of Erik's crop management programme, particularly software to help with fertiliser use efficiency.
Distribution maps for fertiliser
Erik said: "For the past 5 years I´ve been using a Swedish web tool called Cropsat to make distribution maps for the fertiliser. This year I changed to use Yara's tool called Atfarm for the distribution maps and also used their N-tester as a guide how much nitrogen I need to place in the last pass.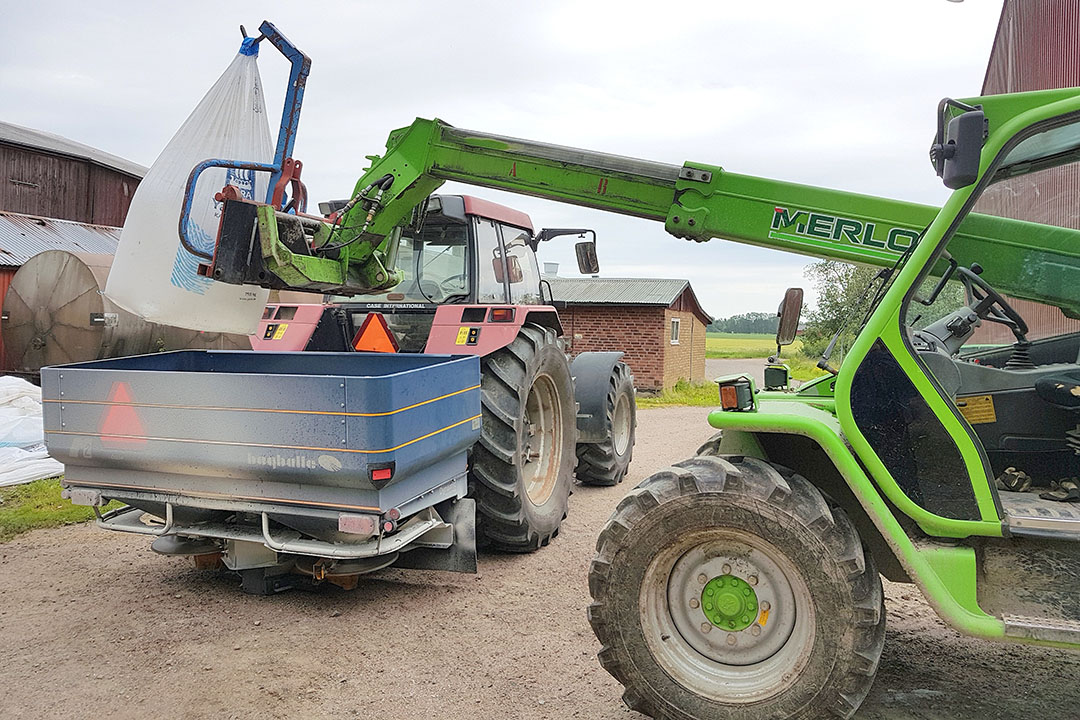 "It also uses what we call zero plots, which is an area in the field where no nitrogen is placed. Measurements are taken from this area to determine how much nitrogen the soil delivers.
Autosteering vehicles
"In terms of technology on machinery, I have 2 Case IH Puma tractors, a 210 model and a 240 model. One is equipped with Case GPS for auto steering and one equipped with the Trimble system for auto steering, section control and variable rates. I use a Bogballe M2 machine to spread the fertiliser.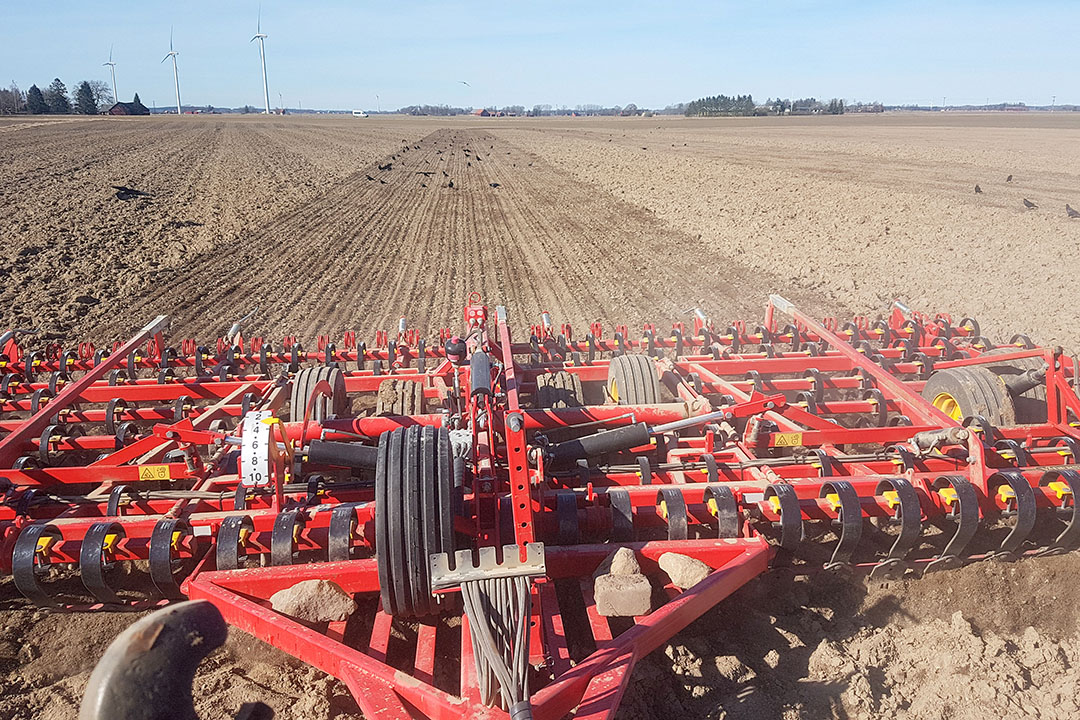 "I have a contractor that comes in to harvest the crops with a Claas Lexion 7700 hybrid combine fitted with a Vario 1080 header, which not only does a fine job at harvesting but also produces yield maps for me."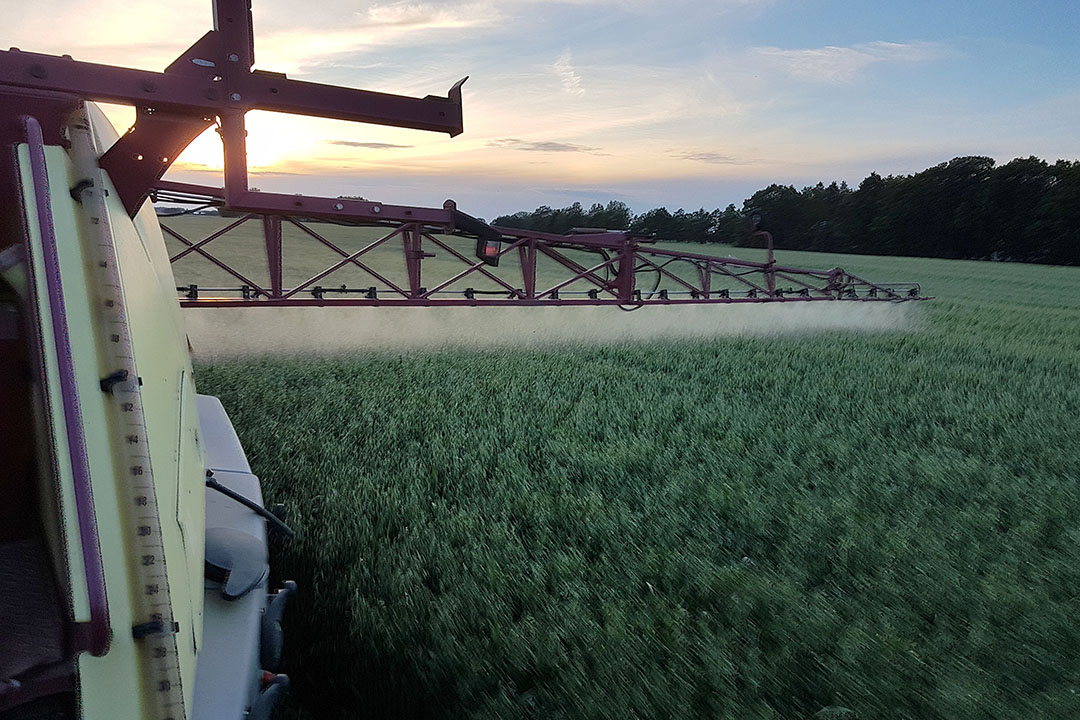 Challenges of winter
Winter weather can play havoc with the crops but a good covering of snow actually protects them from the elements.
Erik said: "In the west of Sweden we usually have a bit wetter weather than the rest of the country. The most of the winter is -5C to +5C but in January and February we can get some real winter freeze with temperatures diving to -20C with major snowfalls. Normal snow coverage here during winter is up to 30cms deep.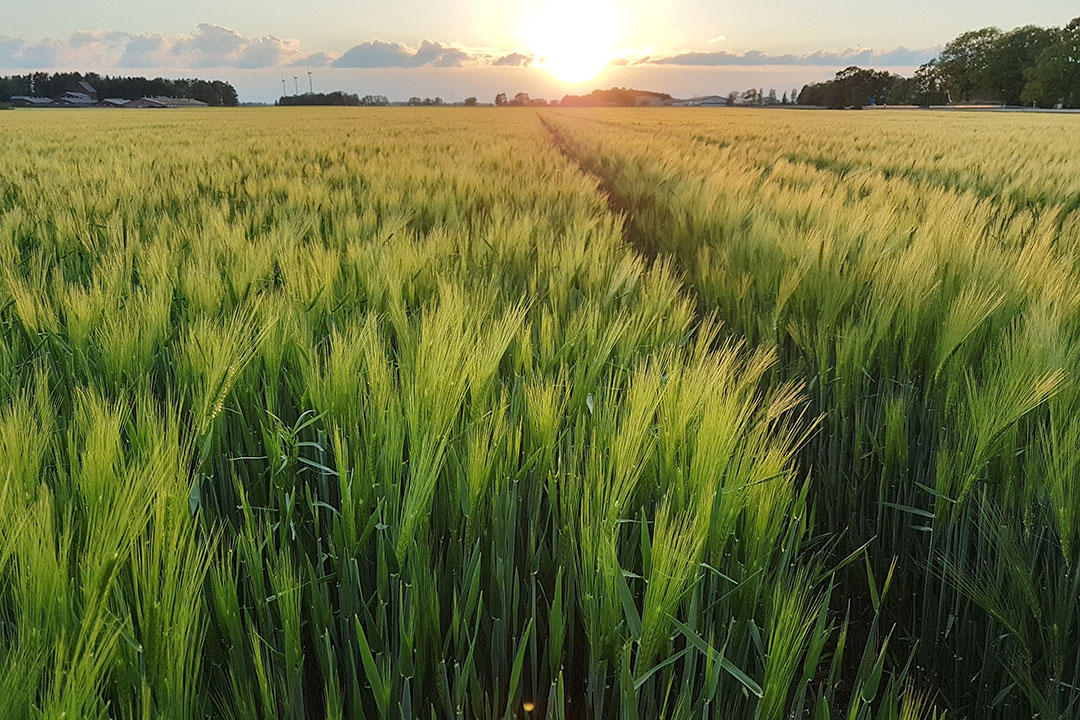 Winter crops
"If we get a harsh winter it can be a real challenge for the winter crops, mainly rapeseed and barley. However, if we have good snow coverage the winter is no problem.
Rapeseed
"Rapeseed is the most vulnerable in March when it has started growing again but it´s still possible to get low temperatures during the night. A couple of degrees below zero are usually no problem but when it gets between 5-10 degrees below zero it can be a problem.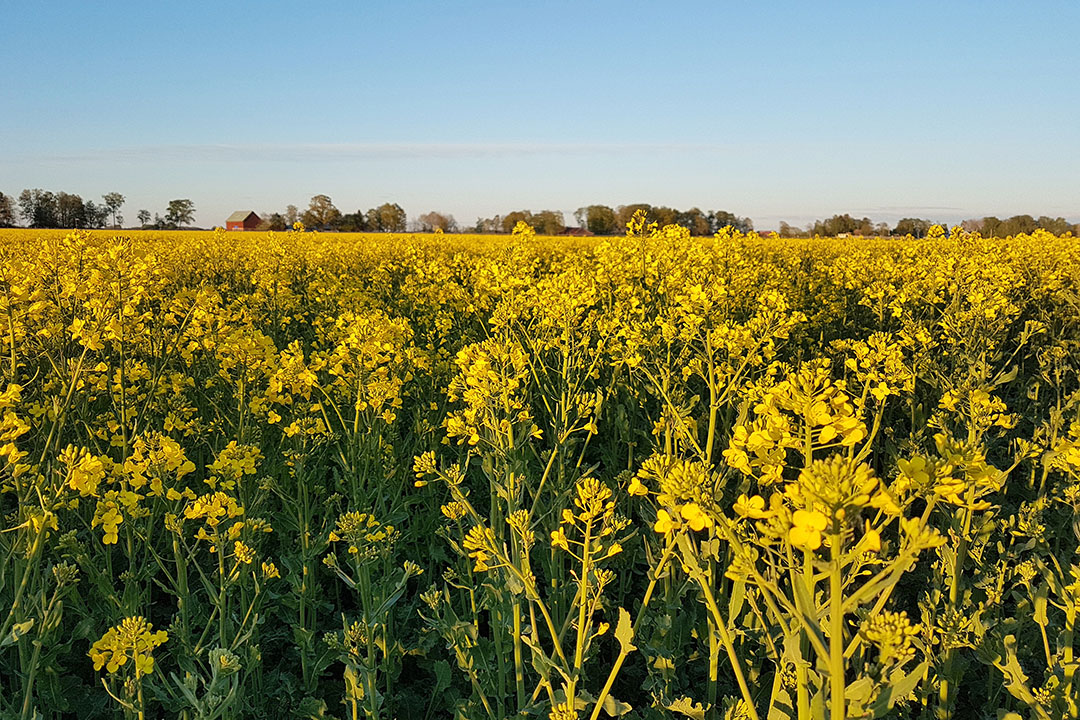 "The rapeseed also has its fair share of problems when establishing in the autumn as it is prone to attack from slugs and fleas. We are beginning to have more problems with blackgrass in the area, but so far not on my farm.
Biggest challenge are regulations
"However, the biggest problems are not just the weather, climate or pests. It's the laws and regulations we abide with. If there is something that Swedish authorities are good at it is to over implement EU regulations," he said.