"Before this all started, I expected the removal of zinc oxide to have quite an effect on the weaners." Danish pig producer Anders Rold produces roughly 22,000 piglets of 30kg, so any effect on the weaners would be significant.
No surprise then that Rold, like virtually every European pig producer, had at best mixed feelings about the new EU legislation banning pharmacological levels of zinc oxide in piglet feed, which will come into effect this summer. Although the reason for the ban may well be justified, it constitutes yet another challenge for pig producers. As if rising feed costs, Covid-19, African Swine Fever, a very unstable geopolitical situation, stringent environmental rules and animal welfare demands weren't enough to worry about!
Rold, however, is looking forward with confidence to the deadline of 1 July; he actually said goodbye to zinc oxide ahead of time, on 1 January 2022. He recalls reflecting on the transition and wondering: "Was this what it all was about? That was no big deal at all."
The farm
First things first – Smorup Toftegaard has only been in the possession of Anders Rold since 2019. After a long career in the swine industry he decided to stop being a farm manager and become a farm owner instead. He bought a farm for roughly 600 sows near the village of Haverslev, located in North Jutland region, Denmark.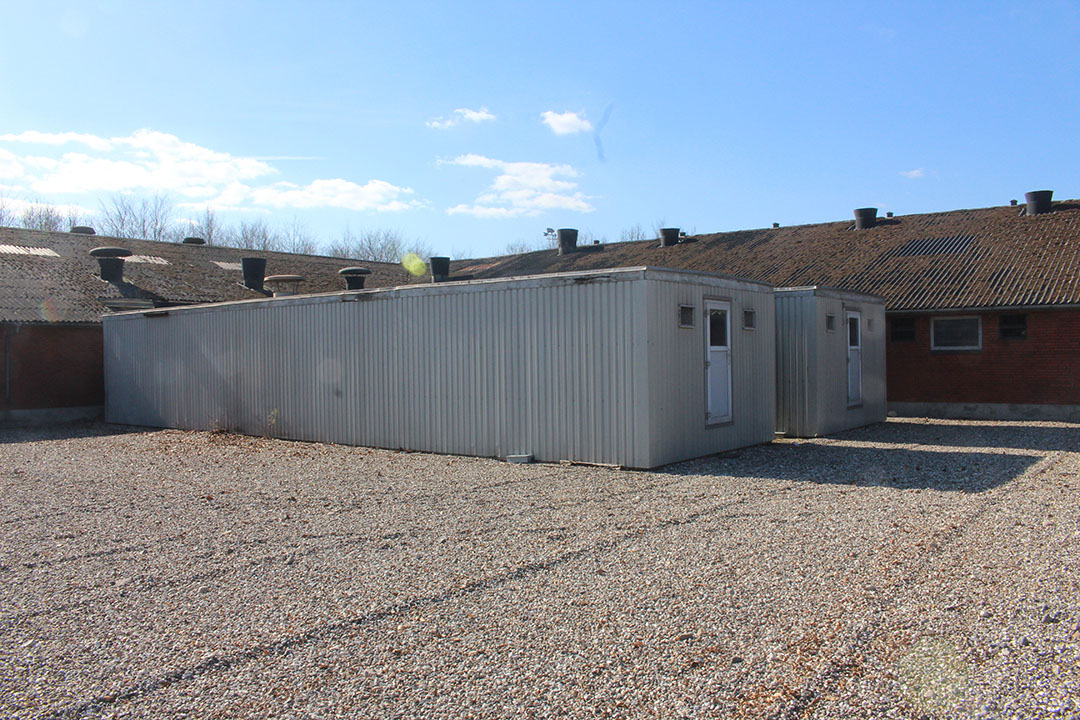 Using highly prolific DanBred genetics, he is achieving a respectable 36.6 weaned piglets per sow per year. He manages this with the use of foster sows – and to accommodate all that he has even added "emergency enlargement" of his lactation rooms. Two additional containers make up, in total, 24 extra lactation pens.
Quite a lot of farms in Denmark do home mixing – and Rold is no exception. However, he does not grow any cereals but purchases these externally. On-farm he will then mix the cereals with premixes supplied by Vilomix, part of Danish Agro.
In fact, the zinc oxide issue is all about weaning.
Project: The zinc oxide challenge
The reason that Rold is relatively relaxed about the transition to weaning without zinc oxide is that he joined a project initiated by animal nutrition company Vilomix, with participation of Danish Pig Research Centre SEGES.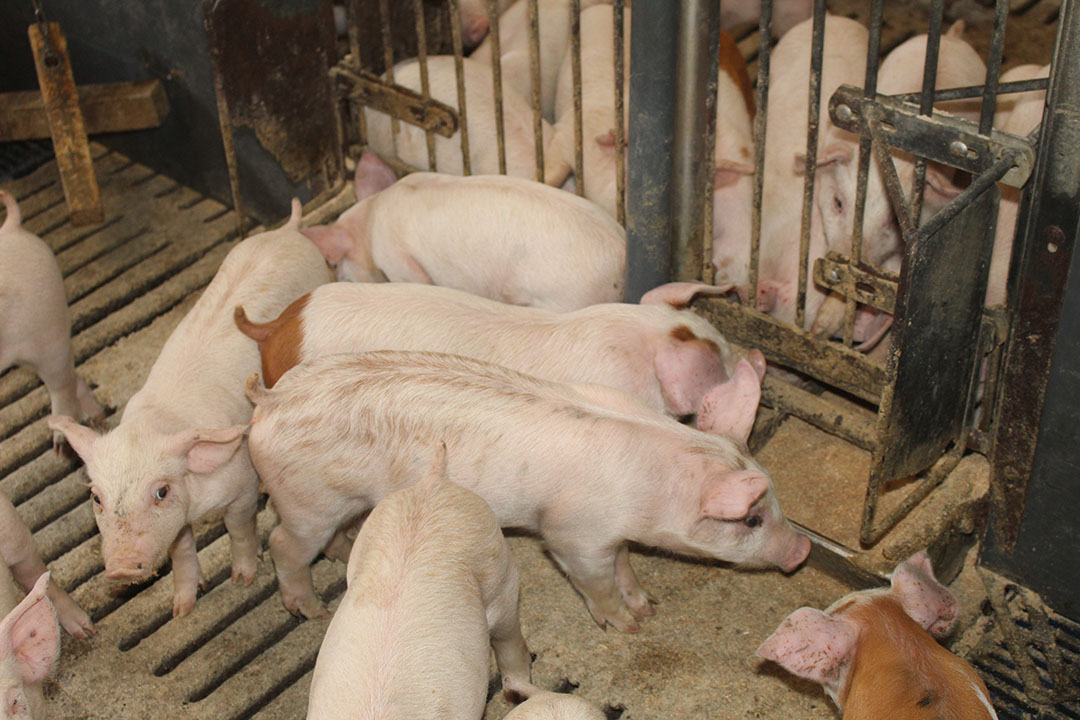 Just like Rold, Vilomix was also intrigued by the zinc oxide challenge and wondered what role it could play to make the transition as smooth as possible for producers. Dr Kristina Sørensen is product manager at Vilomix and has the task of finding a good response to the ban on zinc oxide. She explains, "In fact, the zinc oxide issue is all about weaning. You just don't want the 'bad guys' (Escherichia coli) to take over in the gut of weaner pigs. Zinc oxide suppressed the effect of E. coli very well. So how can that bacteria pressure be reduced at weaning?"
Optimum hygiene
A believer that optimum hygiene has to play a role in this, Sørensen felt it was wise to bring experts from different disciplines – for example, veterinarians and nutritionists – together in a formal project with the aim of knowledge building and sharing. She found 15 learning-savvy Danish pig producers willing to open their doors for a thorough inspection by this team to figure out what further actions they could take.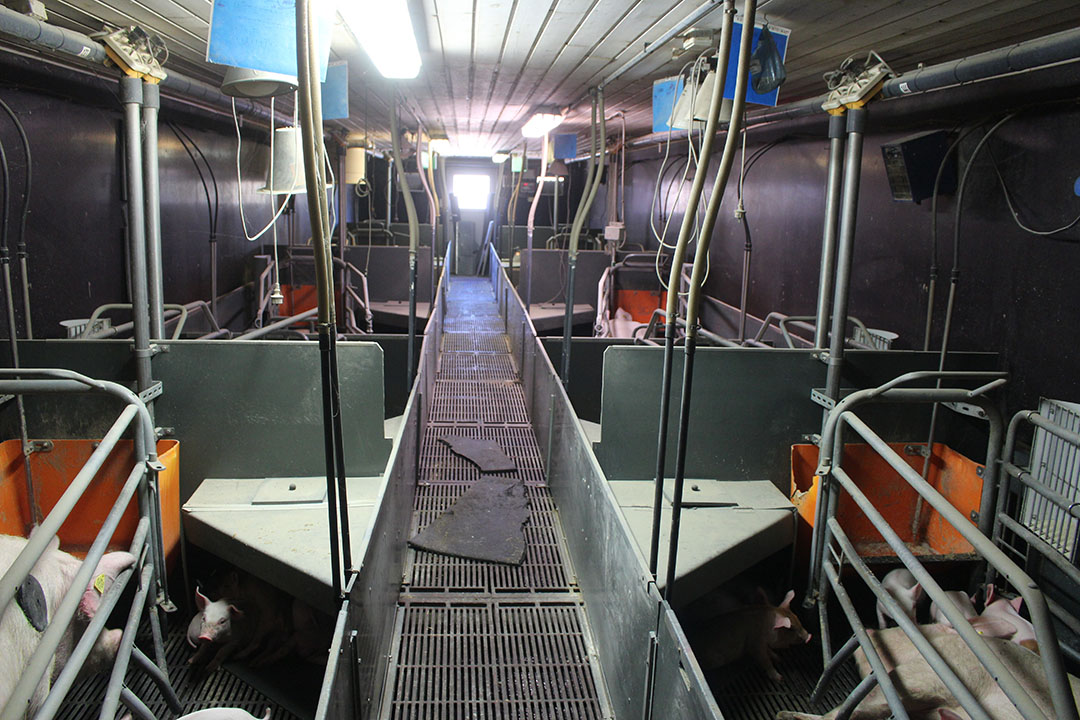 360° view of the farm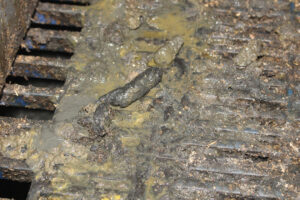 Anders Rold was one of them and became involved after enquiring about the project with his premix producer. He says, "I reached out to Vilomix because I was curious about what would happen once the ban on pharmacological levels of zinc oxide was fact. I wondered if they were ready and, if so, how we could do it."
At every farm Sørensen and her team visited, they took a 360 degree look around and figured out where more attention could be paid. Sørensen emphasises that producers should not forget to clean and disinfect, and to consider every nook and cranny. She adds, "In one occasion, for instance, we saw a producer who did not disinfect underneath the rubber mats for sows, leading to fungi. That was an easy fix and resulted in better performance results for the piglets."
It is exactly this type of focus that Rold also recognised. He says, "They came in with a whole team and they zoomed in on a lot of different things, from ventilation to hygiene. I think they walked around for 6 hours to point out what could be done differently."
Having the different disciplines in the farm together paid off, Sørensen says. "Sometimes a nutritionist and a veterinarian can give conflicting recommendations. That is why having them together at the same farm can result in a consistent message."
Activation feed
For Anders Rold, it led to much more focus on all kinds of aspects – being consistent again with daily high-level cleaning and disinfection, for instance.
The portions have to be just large enough that the piglets will eat it. It shouldn't be too much, because then it will get stale and they will not be inclined to eat it.
Plus he found that "activation" also encouraged piglets to start eating earlier. Basically, this means supplying feed in small portions to the weaner pigs prior to weaning, and continuing that supply after weaning. This activation feed is a pre-starter composed of easily digestible protein sources for piglets and a mix of additives to support the development of the piglet's intestine.
Prior to weaning, the amount is given about 4 times per day, with portions increasing in size. Rold says, "The portions have to be just large enough that the piglets will eat it. It shouldn't be too much, because then it will get stale and they will not be inclined to eat it."
The farmer and his staff continue to supply this feed after weaning – and it helps that the piglets are already familiar with the content and structure, explains Rold, who also sometimes steps into the pen to encourage piglets to go to the trough.
Strict weaning at 26 days
A second management decision he took was to wean the piglets more strictly after 26 days. In the past, the average was around 26 days, but sometimes piglets were a little older or younger. Those that were younger may not always have been ready for it, which is why weaning at precisely 26 days has also paid off. "It's not about the size of the pigs," he says, "It is about their age. What matters is whether they are physiologically ready for weaning."
Protein levels in weaner diets
One third tip Vilomix usually gives to producers to give E. coli a hard time is to lower protein levels in weaner diets. After all, just after weaning the pigs' guts are not optimally prepared for digestion of plant-derived proteins, and undigested proteins can be an excellent basis for E. coli. Rold actually chose not to lower the protein levels, as he expects that to lead to lower productivity. He opted for a different solution, that is, to use low levels of antibiotics if a piglet displayed some diarrhoea.
He says, "It is funny; the young piglets' faeces turn black when you don't supply zinc oxide. Normally they would be brown. What we see now is that without zinc oxide and all the preventive measures, after 4.5 days some piglets will still develop diarrhoea. That is when we use a little bit of amoxicillin – but we still remain well within the boundaries of Danish legislation." Rold also notices that the smell of the piglets' faeces is different since he stopped using zinc oxide.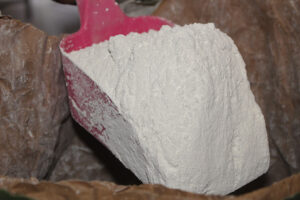 Impact of improvement points
As soon as the 6-month initial trial with Vilomix was over, Rold returned to using zinc oxide, if only to figure out whether it would make any difference. In his case, the farm's weaner pigs used to achieve 465 g/day of growth when still using zinc oxide. Then, after the 360 degree inspection, plus improvement steps but still without zinc oxide, daily gain went up to 472. When he temporarily chose to return to zinc oxide afterwards, the result went up further to 509 g/day, which for Rold only proved that for a long time obvious improvement points had been overlooked.
The trial project showed that in many farms, a dedicated programme instead of zinc oxide could lead to similar or even slightly better results.
Financially, Rold says, the programme doesn't have any significant implications. "I don't believe that there is a huge difference as long as the quality of your piglets is good. The feed cost is approximately DKK 1 (€ 0.13) extra per piglet when zinc oxide is substituted with the more expensive starter feed."
Experience, insights and knowledge
All in all, Rold says, the cooperation has brought him a lot of experience, insights and knowledge about where more improvement can be achieved. "I think the results are even a little bit better than they used to be. We do pay a lot more attention to the weaner pigs. We already used to make sure that the sows got as much attention as they needed; now we are also doing that for the weaner pigs as much as possible."
So perhaps there are other challenges coming his way, but zinc oxide? "That's easy. This hurdle I have taken. One problem less to worry about this summer."