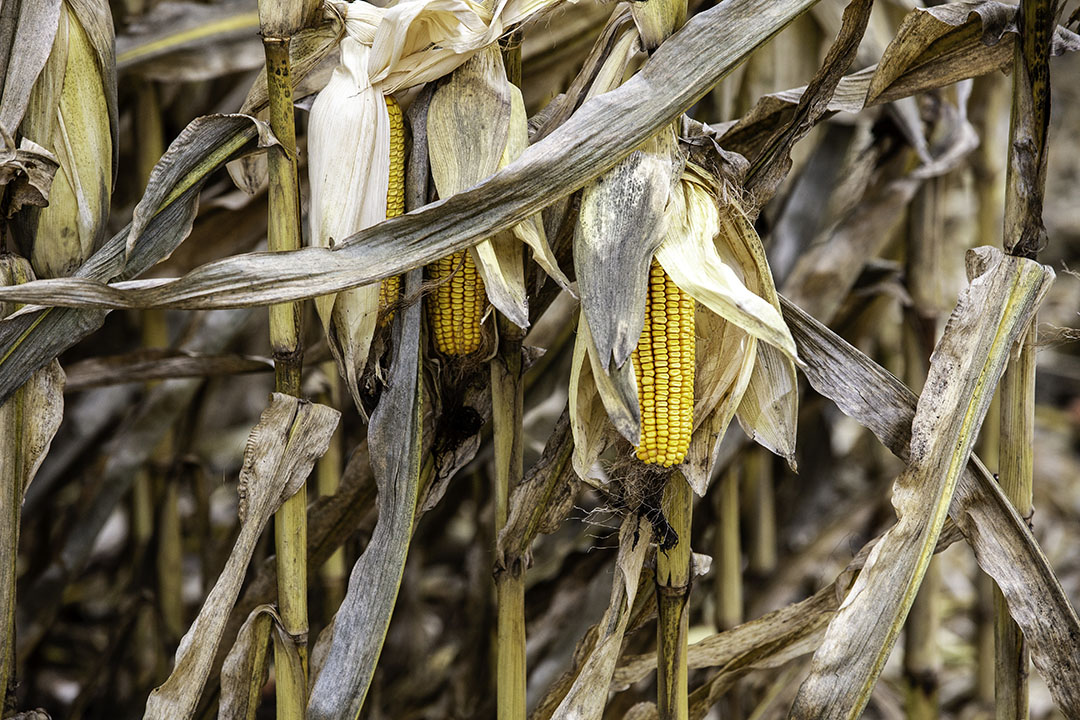 The weather impact on the 2018 corn crop has been significant in terms of plant stress. The conditions have ranged from drought to excess rainfall that have also included bouts of disease, hail and now moulds.
North America has experienced all of these weather conditions throughout the growing season but now a significant portion of the corn growing area has experienced excessive rainfall with more expected due to hurricanes. Wet conditions are preventing harvest work, causing plant disease (tar spot), and Fusarium and Gibberella ear rots.
The early plant maturity along with wet field conditions has the potential to result in:
Higher DM silage
Less dense packing
Greater oxygen content
Increased mycotoxin (Penicillium) development in storage
The total impact on silage as well as for grain has not been determined yet but will be more defined as harvest progresses. There will be a need to be more thorough in testing for mycotoxins.
Late rainfall following drought
Drought continues to be a factor from central Germany to western Poland. Central and northern Europe have received some rainfall since mid-August but this is late rain on top of drought stressed corn. This provides an opportunity for moulds to flourish and bears monitoring.
The weather has certainly created varied situations of plant stress and potential mould infestation and resulting mycotoxin issues. The need to test for mycotoxins using 37+ is highly recommended.
There are several useful sources of weather information to be found at the USDA, World Ag Weather, and the European Commission.