Dietary protein is required to maintain the bodily function, growth, and muscle tissue development of an animal. There is an increasing demand for efficacious, and cost-effective protein sources with high-quality to support livestock health and welfare. In addition, the increased food production is responsible for major detrimental environmental impacts such as land use, greenhouse gas emissions, and water pollution. Thus, it is necessary to find alternative sustainable protein sources such as edible aquatic insects with rapid growth and development cycle and high feed conversion efficiency which bring environmental, health, social, and economic benefits.
Aquatic insects
Aquatic insects are a diverse group with approximately 76,000 species adapted to various habitats including freshwater springs, permanent ponds, lakes, large rivers, intermittent streams, phytotelmata, and oceans. Insects' species including mayflies, stoneflies, dragonflies, caddisflies, and megalopterans are aquatic only in some life stages, while beetles, true bugs, neuropterans, orthopterans, and dipterans contain both aquatic and terrestrial species. Aquatic insects play significant roles in freshwater ecosystems, including serving as food items for nearly the full range of vertebrate and invertebrate predators found in aquatic systems.
Which aquatic insects are potential candidates?
Below 6 aquatic insects with great harvesting potential that can be used in livestock feed are discussed.
Mayfly
There are about 3,000 known species of mayfly. Immature mayflies are aquatic and are referred to as nymphs or naiads. In contrast to their short lives as adults, the nymphs live for several years in a variety of freshwaters especially running waters. Mayfly emergence is seasonal; however, they can be reared in laboratory where the adults are harvested and stored in bulk.
Odonata
Odonata is an order of flying insects that includes dragonflies and damselflies. There are about 6,000 species of dragonfly and damselfly spread from the polar tree line to the tropics. All Odonata have aquatic larvae called naiads (nymphs), and all larvae and adults are carnivorous.
Heteroptera
Heteroptera also known as 'true bugs' comprises 40,000 species. The nymphs, adults, and eggs of this aquatic insect group are most extensively eaten worldwide. Although most species of Heteroptera are terrestrial, a few are aquatic. Heteropteras have adapted to a variety of habitats; for example, edible heteropteras are attracted to the temporary waterbodies.
Coleoptera
There are more than 400,000 species of beetles, with roughly 5,000 considered to be aquatic that are found in all freshwater habitats. Although lotic species are likely not good candidates for mass harvesting, lentic dwellers are more suitable candidates. Globally, around 78 species are edible with high fat content and antioxidant properties.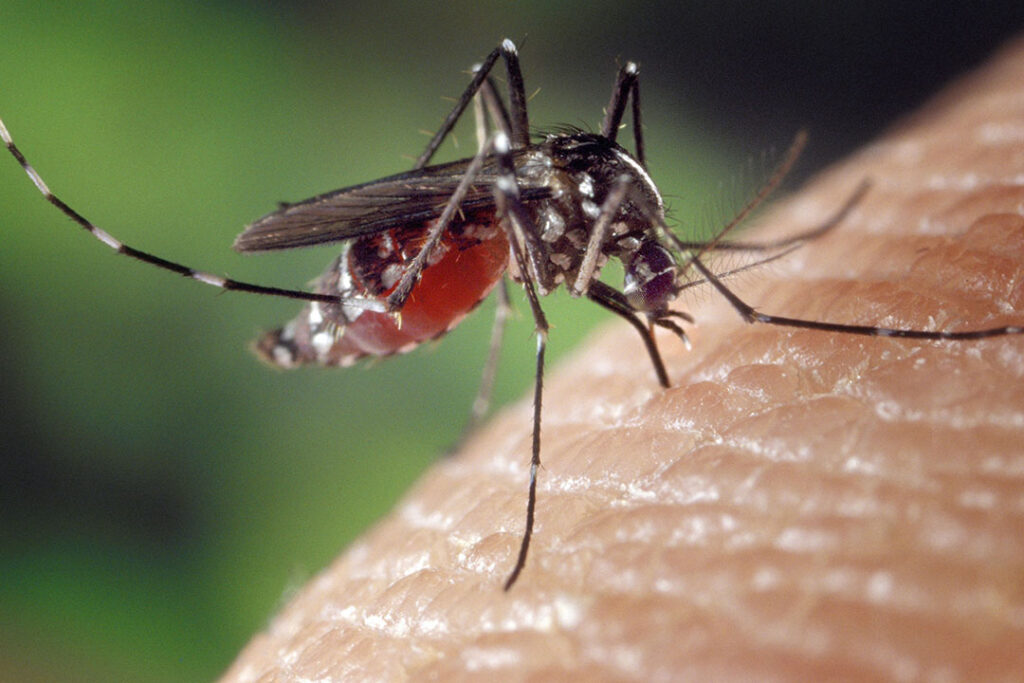 Diptera
There are more than 120,000 known species of true (2-winged) flies.
Diptera includes 4 large aquatic families:
Tipulidae (craneflies) – Craneflies are abundant in shallow waters and the larvae and adults are eaten by a wide variety of birds, fishes, amphibians, and reptiles.

Culicidae (mosquitoes) – Harvested larvae of culicidae can provide food directly (dried) or provide live prey for cultures of dytiscid beetles and giant water bugs.

Chironomidae (nonbiting midges) – Around 5,000 species of non-biting midges have been formally found which can be grown to adult size in 20-22 days in laboratory. This makes them a proper candidate for up-scaling to bulk production.

Simuliidae (blackflies) – There are around 1,900 species of blackflies and while the adults are terrestrial the larvae and pupae are confined to rivers and streams.
The adults are typically terrestrial, with the pupae and larvae living in water.
Trichoptera
The Trichoptera or the caddisflies are a group of insects with aquatic larvae and terrestrial adults. There are about 14,500 known species of caddisfly, all but a few confined to freshwater lotic and lentic habitats. Many larvae live in characteristic cases constructed of pebbles, sand grains, twigs, or other materials found in ponds and streams.
Nutritional value of aquatic insects
Aquatic insects are an excellent source of protein;
Mayflies protein makes up to 66.3%,

Odonates about 40-65%,

Heteropterans about 42-73%,

Beetles about 23-66% of their body weight.
In addition, aquatic insects are high in mineral content such as iron and zinc, B-vitamins, and essential amino-acids but low in carbohydrates.
Concluding remarks
Aquatic insects are potential candidates to contribute to the livestock diet. However, knowledge of habitats and life cycles is fundamental to increase the mass production of aquatic insects. In addition, further research is required to focus on the nutritional value of the aquatic insects and to develop rearing protocols to achieve successful bulk production.