The demand for rearing livestock is at its peak owing to its nutritional content. The number of people eating animal-based food is on a rise. Spain, Poland, Croatia and China are top consumers of pork. This, in turn, has placed importance on pig rearing. Research states that the health of the meat consumed can affect human health in more ways than one. The pork industry is also using chickpeas as a healthy nutrient option for pork feed.
Great source of protein
Chickpea is a great source of protein as they possess all 9 amino acids. This makes them a healthy choice for pig food. Traditionally, most pig production included animal meat to rear pigs but the chances of viruses spreading forced the pig industry to look for alternative feed options. A nutritionally rich and balanced feed intake helps keep pigs healthy and strong throughout their life cycle. This has led to the pig industry using chickpeas for the same reason.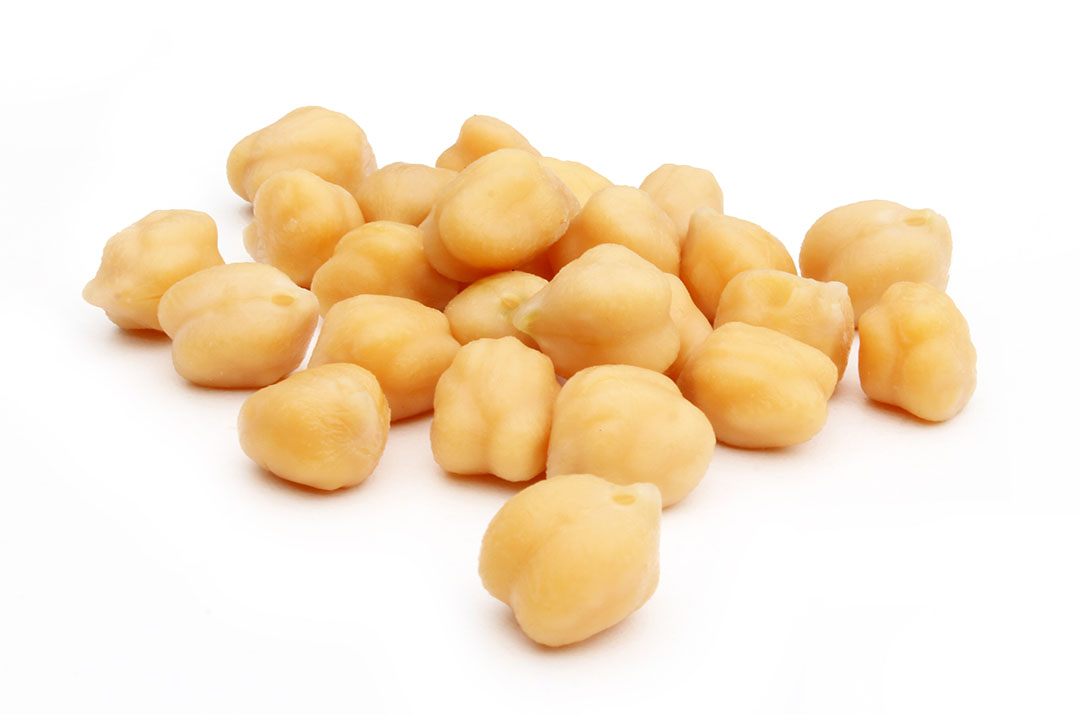 Protein rich chickpeas for healthier pigs
The pig production industry uses vast quantities of feed material that is high in protein supplements. Soy beans, cassava, maize, rice and rice bran are widely used in pig feed. According to Future Market Insights, the chickpea flour market is expected to see a compound annual growth rate (CAGR) of 4.8% by the end of 2032. Manufacturers of pig feed are offering a mixture of all these ingredients that will strengthen the immunity of pigs at every stage and keep them healthy for longer. The pig industry is further devoting special attention to maintaining the health of weaning pigs. Weaning pigs have shown greater acceptance of the benefits of chickpeas. Meaning the pig rearing industry is planning to mix chickpeas with various other plant-based ingredients to maximise the protein content of the diet.
As chickpeas can be locally produced, the expense required for the same input is less
Popular in certain regions
The use of soybean meal for intensive pig rearing is popular in certain regions. As soybeans are mostly imported, the need to find locally-produced protein-rich feed has increased over time. The increasing prices of feedstuffs are playing a critical role in reducing the profit margin from pork production. As chickpeas can be locally produced, the expense required for the same input is less. This, in turn, has a positive influence on the use of chickpeas in pig feed.
Chickpeas driving sustainability
Consumers are becoming more aware about the food they eat. Thus, they want to know not only the nutritional quality of the pork they buy but also its origin and how it was bred. This has led to pig breeders using chickpea in pig feed to provide clean protein to consumers. Most countries do not have to import chickpeas as they can be grown easily on farmlands in any weather, making them readily available.
Sustainable nature of chickpeas
The sustainable nature of chickpeas is another factor driving pig breeders to include chickpeas in pig feed. Pig breeders have increasingly started sourcing locally-produced chickpeas. This, in turn, is reducing the carbon footprint of the feed used for pigs. Pig farms are planning to grow their own chickpeas to assure that the production is chemical free. And this, too, is expected to gain the trust of consumers.
Increasing dependency on chickpeas
The pig rearing industry is undertaking extensive research to maximise the benefits of chickpeas in pig feed. Experimentation with pig feed is taking place on a large scale. Pigs are being fed twice or three times a day to check how their body reacts to the high protein chickpeas. Pig manure is being examined to understand the digestibility of chickpeas in pigs. All these factors will lead to greater use of chickpeas in the pig feed industry.
Technological integration
Technological integration at pig breeding farms will help in understanding the effects on pigs of chickpea consumption. Sensor technologies are used to record characteristic behaviour and therefore help pig breeders to decide on the quantity of chickpeas that need to be fed to the pigs.
Manufacturers are planning to categorise the levels of adequate protein intake for the different age groups of pigs
Positive opportunities
Moving ahead, feed manufacturers are eyeing up the positive opportunities presented by the pig feed industry. Manufacturers are planning to categorise the levels of adequate protein intake for the different age groups of pigs. This will help in offering pigs an adequate level of nutrition through chickpeas.
The growing world population will be a huge challenge for the food system in the coming years. The demand for protein-rich food will only increase with each passing year. This will lead to people consuming more pork. With the addition of chickpeas to pig nutrition, pigs will become healthier and also provide consumers with adequate nutrition.