This year's conference offered a multi-species, industry-driven presentation series centred around the theme 'Strengthening the Nutritional Foundation for Animal and Industry Resiliency,' explains Sarah Hopkins, ANAC Government Affairs Manager. "The event drew a crowd of over 300 in-person attendees which is the expected attendance," she says.
This year's popular round table discussion featured:
Dr Jamie Dallaire (Associate Professor of animal behaviour at Université Laval),
Dr Alison Duncan (Associate Director of Research at the Human Nutraceutical Research Unit at the University of Guelph),
Dr Leluo Guan (Professor and Associate Dean of Graduate Studies in the Faculty of Agricultural, Life and Environmental Sciences, University of Alberta),
Dr Elijah Kiarie (Associate Professor and holder of The McIntosh Family Professorship in Poultry Nutrition at the University of Guelph) and
Dr Robin White (Associate Professor of Animal Systems Management at Virginia Tech).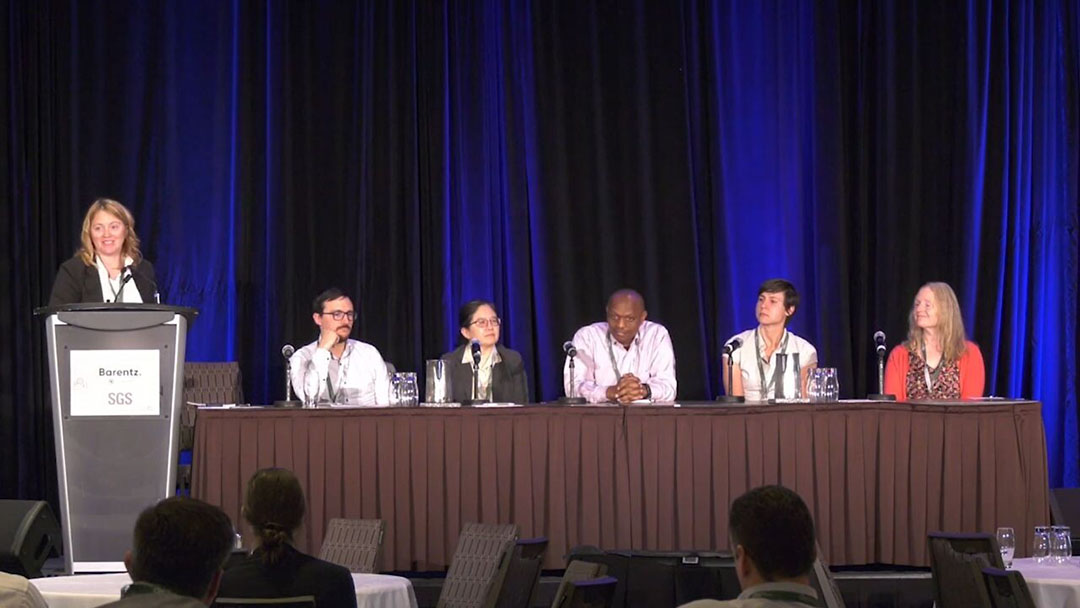 "The session covered a variety of important and relevant topics for today's animal nutrition industry, including public education and perceptions about animal agriculture and nutrition, the potential role of microbiome diversity in tracking and improving animal health on farm, and how we can tackle human health concerns by feeding livestock from a functional foods perspective," Hopkins explains. "Panel members also discussed potential avenues to address animal agriculture's environmental impact, balancing reduced antibiotic use with increased feed cost, and views on processed foods."
Zinc in post-weaning piglets
One ground-breaking presentation covered the 'modulation of trace mineral metabolism of high dietary levels of zinc oxide,' with therapeutic use of dietary zinc oxide still common in North American and other regions of the world to prevent diarrhoea in post-weaning piglets.
Dr Danyel Bueno Dalto, research scientist at Agriculture and Agri-food Canada's Sherbrooke Research and Development Centre, noted that while environmental and public health concerns are at the forefront of the conversation surrounding this practice, an important element in understanding potential replacement strategies has remained relatively quiet – its impact on trace mineral metabolism.
Nutritional strategies to mitigate broiler breast myopathies
Dr Casey Owens of the University of Arkansas presented on nutritional strategies to mitigate broiler breast myopathies such as woody breast and white striping. These conditions are associated with large-breasted heavy broilers and their negative meat quality impacts come with major economic implications for the entire chicken industry. However, feed ingredients can make a difference. Dietary inclusion of guanidinoacetic acid (GAA) has been shown to be a nutritional intervention capable of reducing the incidence of these myopathies. Dr Owens also presented evidence of recent studies showing that GAA also has no impact on live weight at processing and no negative impact on food conversion rate.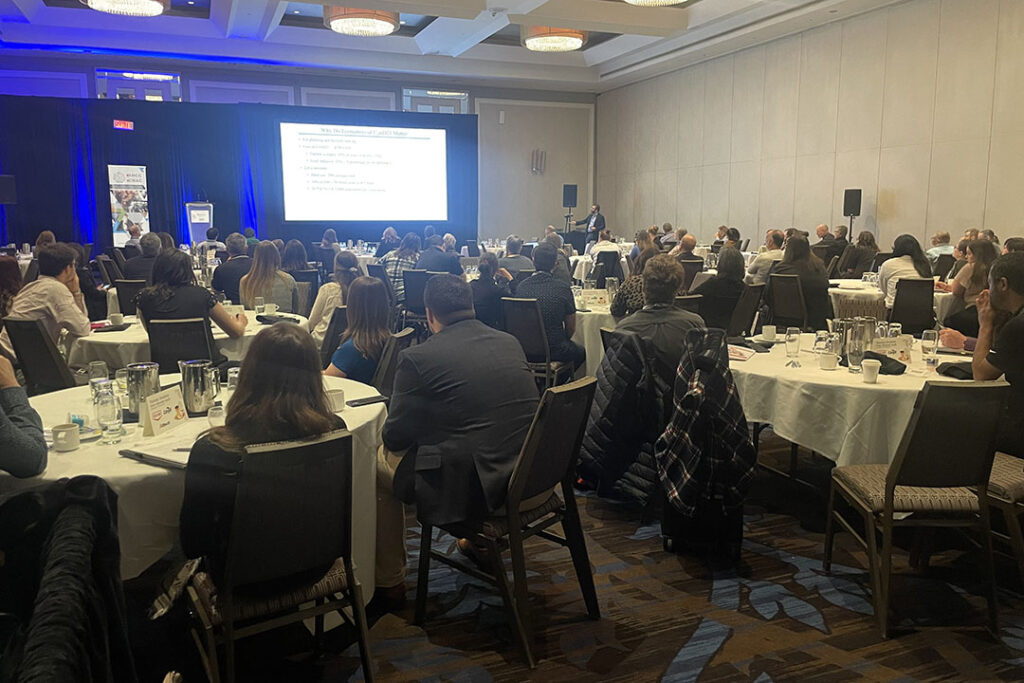 Dealing with higher feed costs
Dr Martin Nyachoti of the University of Manitoba spoke on how to advance energy and nutrient utilisation to help producers deal with higher feed costs, supply chain issues and sustainability concerns over transport of feed or feed ingredients over large distances. Nyachoti presented options for enhancing utilisation of locally-produced crops and their co-products, especially using human non-edible feed sources, and also the use of nutritional principles to minimise the environmental footprint of livestock production.
Livestock nutrition and human health – the relationship
There were also expert perspectives presented from outside animal nutrition, including a discussion on the role of behaviour and social environment in animal resilience and welfare from Dallaire, and the connection between functional foods from animal origin and human health described by Duncan.
Hopkins explains that "livestock nutrition is a vital part of animal health, but importantly, how do animal-derived proteins benefit the end user – us? In her talk, Dr Duncan introduced the concept of functional foods and bioactives, discussed animal agriculture's unique role as a source of these bioactive products, and examined their relationship with human nutrition."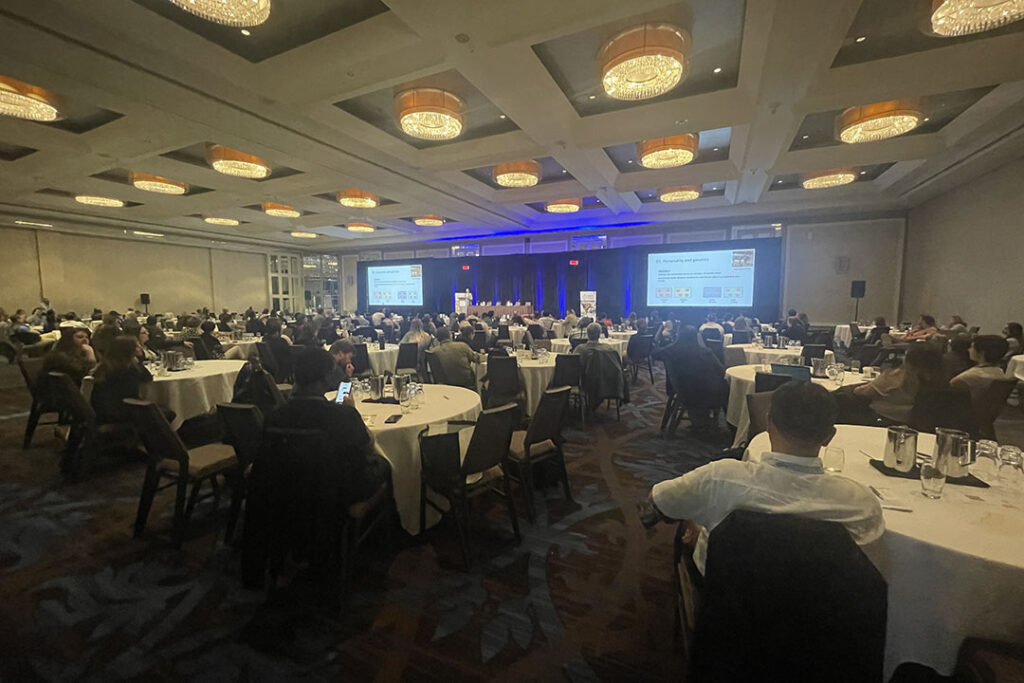 Industry challenges and opportunities
Overall, Canada's feed industry is doing well, but challenges are also present. Canada produces beef, chicken, eggs, turkey, duck and more, mostly for the domestic population of over 30 million people. Pork is also produced domestically but exports remain substantial and very important to Canada's swine sector.
Canada's pet food industry is stable, with many domestic firms now in existence. The world's largest cricket plant is now operating in southern Ontario, producing ingredients for both pet food and human food products.
Challenges for the Canadian feed industry include the prices and availability of commodity grains, as well as a potential future decreased need for manufactured feed.
This possible decreased demand, says Hopkins, may mainly be affected by factors like animal disease threats (Canada last year experienced widespread highly-pathogenic avian influenza infections, along with the US, Europe and elsewhere) but also concerns over sufficient meat processing capacity.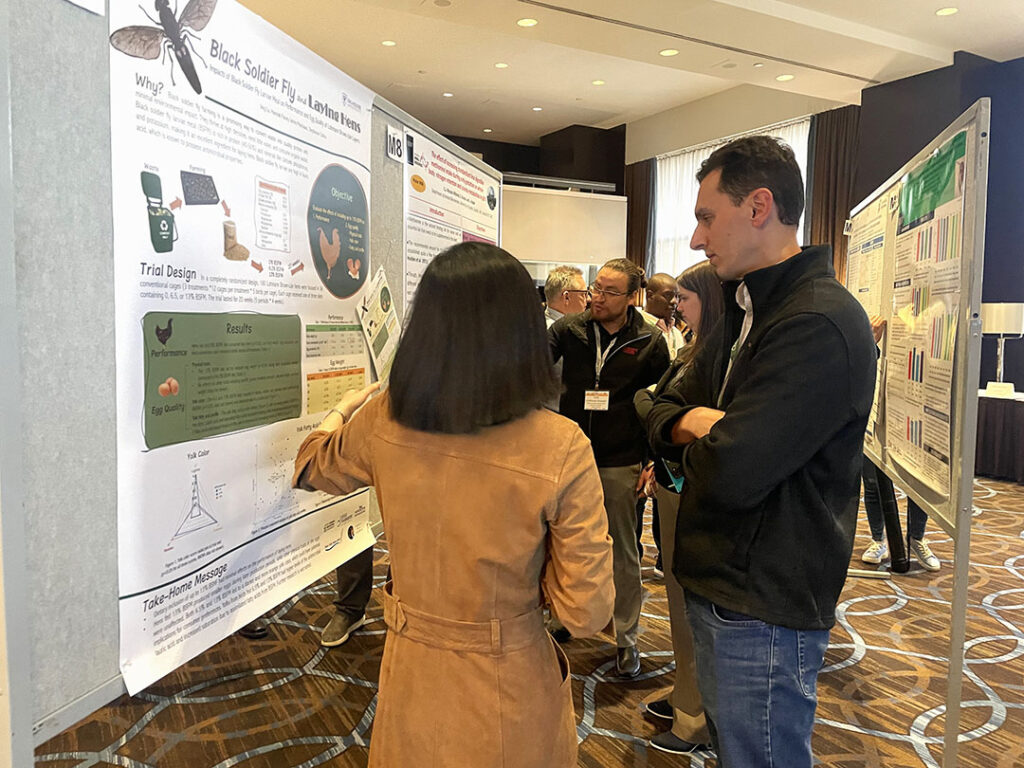 Indeed, there have been recent announcements that one pork processing plant in Quebec will close in the near future, along with several integrated swine farms in Western Canada, and more closures may follow, due to higher feed and fuel costs, labour issues and other factors.
Hopkins lists the cost and availability of labour and transportation issues as challenges for Canada's feed industry as well.
Regulatory update
Hopkins also points to a challenge in "bringing new ingredients and products to the Canadian marketplace, the regulatory requirements and time to approval by the regulators."
On that note, the Canadian federal 'Feeds Regulations' are currently being overhauled by the Canadian Food Inspection Agency (CFIA). The Agency notes that these proposed amendments represent "a major update" from the last version released 40 years ago this year.
"Feed and livestock production sectors in Canada and abroad have evolved considerably since 1983," states the CFIA, "operating in an environment influenced by several changing factors such as: nutritional advancements, feed manufacturing and distribution changes, innovation in feed manufacturing technologies, emergence of new pathogens and disease agents, heightened consumer awareness of food safety, climate change, and increased globalisation of trade."
Opportunities
Among the main industry opportunities, Hopkins lists "strong relationships with stakeholders and a common goal of working together to safeguard animal health." For example, working with industry stakeholders, ANAC updated mill feed safety requirements and released the 4th version of its FeedAssure program in 2022. All FeedAssure-certified feed mills across the country were required to have implemented the updated program by March 2023 for audits going forward.