Marine sources remain important livestock feed ingredients in many parts of the world, especially in aquaculture. China is by far the main market for marine ingredients compared to any other country.
However, overall global usage of marine ingredients is growing. In the January to July 2022 report (based on IFFO's membership, which accounts for 55% of global marine ingredients production) total raw ingredient material usage was 42% higher in July 2022 compared to July 2021.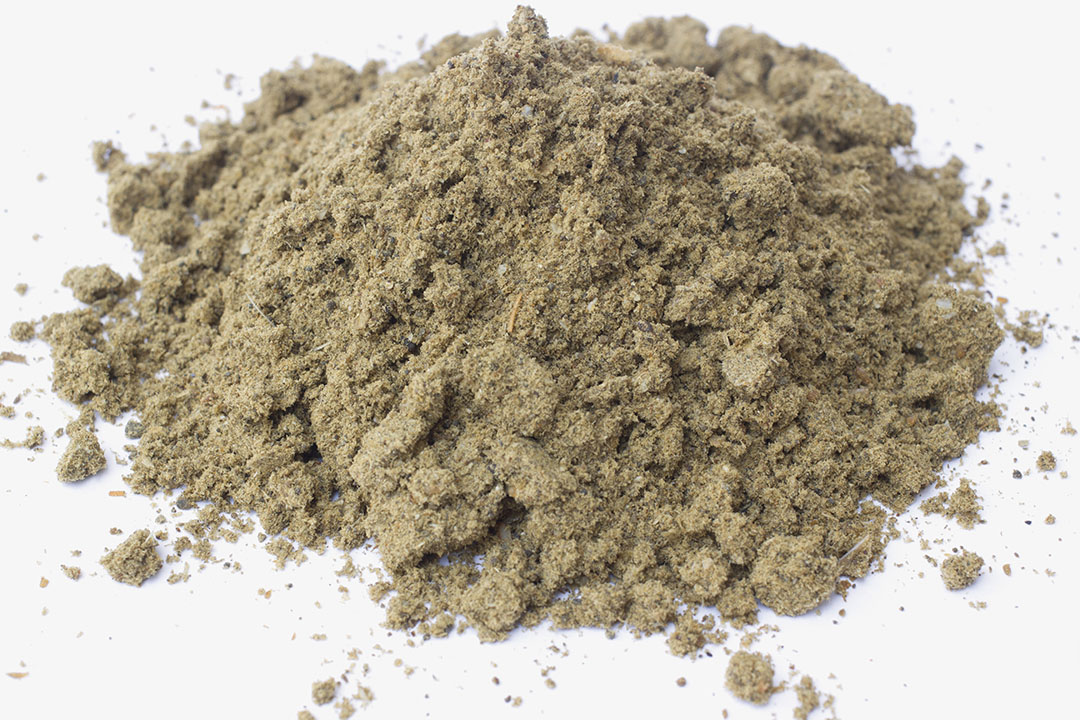 Fishmeal & fish oil production
IFFO reports however that total cumulative fishmeal production for the first 7 months of 2022 was slightly lower than in the same period in 2021, year on year. This is despite US, India, the Iceland/North Atlantic area and various African countries reporting an increased cumulative production.
On the fish oil front, total cumulative production in the first 7 months of 2022 was similar to that of 2021. Despite a drop in oil production in Peru, Chile and India, production in Europe, the US and Africa was above 2021 for this period.
Peru and China
In Peru, both fishmeal and fish oil production has dropped in 2022 due to a lower quota being granted to the North-Centre of the country in the last quarter of 2021. However, recent changes have occurred there.
Johannessen first explains that "the Peruvian anchovy historically has been providing the raw material to produce roughly 20% of the global tonnage of fishmeal, with its prices becoming a world´s benchmark for all trades of fishmeal."
However, on November 23, the Peruvian authorities announced that the second fishing season of anchovy and white anchovy in the North-Centre of the country for the year 2022 would start with an exploratory fishing exercise of 5 days starting on that same day. "The quota for this region has been fixed at 2.283 million tons," says Johannessen. "The quota indicates a healthy biomass, estimated at 6,826,839 metric tons. Once again, the positive effects of the responsible management of the largest reduction fishery in the world is confirmed."
China's marine ingredients production and imports were expected to increase in September. A moratorium has been lifted on most parts of the Chinese sea fishing grounds.
Production of marine ingredients in China was slow in recent times and only in the south of the country, but production was expected to pick up in all areas. Imports of foreign fishmeal to China decreased during January to July 2022, but more tonnages are expected to reach Chinese shores this fall.
Some fisheries play a bigger role than others, given their biomass size and given their role in the international trade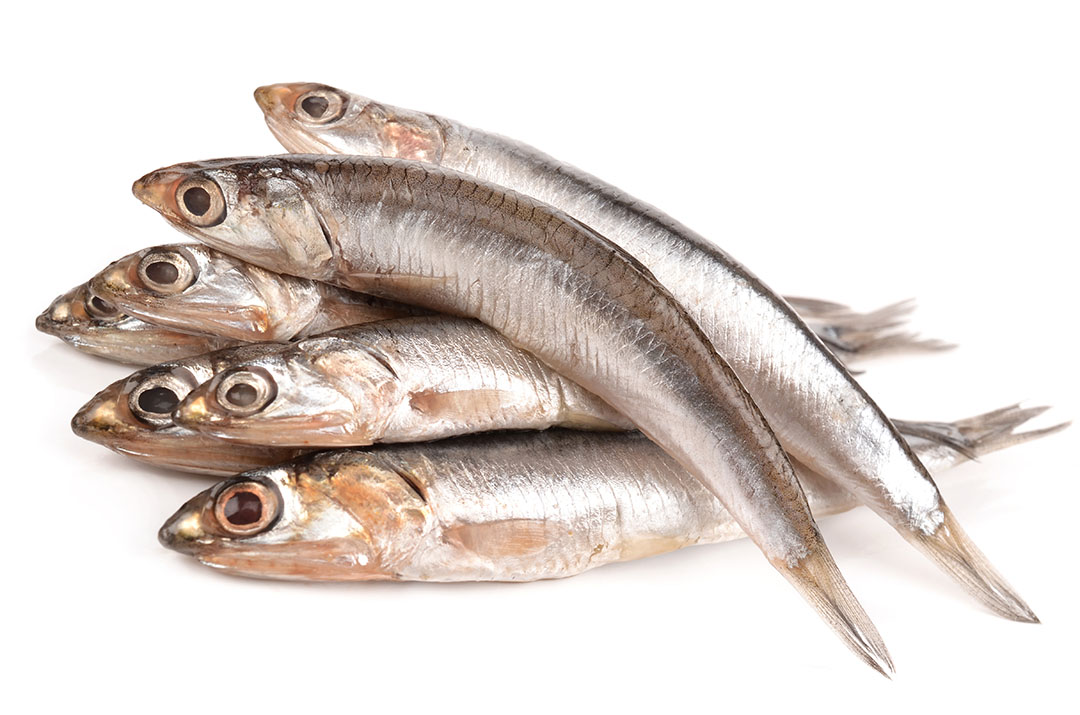 The price of fishmeal
Demand for fishmeal worldwide is very strong, says Johannessen, and currently in fact outpaces its supply worldwide. Therefore, the fishmeal market tends to be a seller´s market, where prices respond mainly to changes on the supply side.
Reduction fisheries (where the catch is processed into fishmeal and fish oil) around the world obviously play a key role on fishmeal prices.
"Some fisheries play a bigger role than others, given their biomass size and given their role in the international trade," Johannessen explains. "The Peruvian anchovy, the US menhaden fisheries and the West African sardine, for instance, provide great amounts of raw material for the production of fishmeal. Other influential species are the Chilean anchovy and sardine, the Northern European blue whiting, capelin and herring, the North American white fish etc."
The price of Peruvian anchovy fishmeal, as already mentioned is the raw material for 20% of the global tonnage of fishmeal, is the world´s benchmark for all fishmeal trade.
Johannessen explains that this fishery is greatly affected by the cyclical natural phenomenon of La Niña/El Niño, with the El Niño phase brining along warmer waters that greatly impact the catch. "Historically, it is during the El Niño years that we observe the biggest supply shocks," he says, "and the biggest price swings."
Indeed, volumes of marine ingredients, as for every natural product, depend primarily on environmental conditions.
"As mentioned before for Peru, cyclical natural events such as La Niña and El Niño are key factors for the supply of fishmeal and oil," says Johannessen. "Looking at the maritime and food sector in general, climate change remains the greatest and growing challenge for fisheries. Impacts are amplified as you move up the food chain, meaning that larger species will be the most impacted, with forage fish with lower metabolic rates being less impacted."
Other pressures
Johannessen adds that similarly to every other feed ingredient market, marine ingredients markets are influenced by a variety of market forces. "More precisely, marine ingredients will be diverted to those markets that can afford to pay the highest price for them," he says. "In other words, it will be for those industries that can use them more efficiently to purchase and use marine ingredients."
Johannessen points to the UN Food & Agriculture Organization (UN FAO), which has identified fishmeal and fish oil as the most nutritious and most digestible feed ingredients for farmed fish, with fish oil also being the most important source of Omega-3 fatty acids.
"It does not come as a surprise then that over the last decades aquaculture has emerged as the most important consumer of fishmeal and fish oil given that they perfectly meet the nutritional needs of farmed fish," he reports. "On the contrary, poultry and pig feed producers, once the biggest users of fishmeal, have found over time that other feed ingredients can meet their nutritional needs more effectively, and have thus slowly reduced their reliance on marine ingredients."
About 70% of the world is covered by sea and fish only accounts for only 7% of all protein.
Sustainability key
The third main driver affecting fish meal markets these days is corporate responsibility.
Johannessen notes that as more consumers are becoming aware of the consequences of non-sustainable practices, companies are in fact required to demonstrate their attention to the environment and to workers´ wellbeing. Those that cannot demonstrate responsible behaviour can lose access to certain geographical markets or see their demand weaken with immediate effects on prices.
He says that in particular, markets are increasingly demanding that marine ingredients demonstrate evidence that they are sourced from responsibly managed fisheries.
"The global share of marine ingredients production which is certified against the MarinTrust Standard in 2017-21 is at 49%, the highest share in the feed sector compared to the other major feed ingredients," he notes. "Nevertheless, consumers are pushing the sector to do even more, with the value chain aiming at being able to certify 75% of the global marine ingredients supply by 2025 as responsibly sourced."
Usage and geographic shifts
As many are aware, there has been a general shift in fishmeal and fish oil usage into aquaculture. Currently over 85% of the fishmeal and more than 75% of the fish oil worldwide go into production of aquafeed (Figure 1).
Figure 1 – Market conditions have led to a general shift in fishmeal and fish oil usage towards aquaculture.
"Asia and China together represent more than 80% of the marine ingredients-fed aquaculture worldwide, so it's natural to look at those areas as the main markets also in the short- to medium-term," Johannessen says.
He adds that within aquaculture, some species demand higher inclusion rates than others, and their demand might be growing faster than others.
"It is the case for crustaceans, for instance, whose demand is growing internationally pushing up its supply too," he says. "Important shrimp farming countries such as Ecuador and Indonesia are thus further instances of individual growing consumption areas for fishmeal and fish oil."
Every country is already facing nutritional challenges, from undernourishment to malnutrition
Final thoughts
Johannessen notes that human nutrition is a complex topic and should be found on every government's priority list, as climate change is already affecting food production patterns.
"Every country is already facing nutritional challenges, from undernourishment to malnutrition," he stresses. "About 70% of the world is covered by sea and fish only accounts for only 7% of all protein. Adding our voice to that of many stakeholders, the Blue Food assessment group in particular, we consider that nutrition should be better explained. We presented at IFFO's Annual Conference in Lima in October an in-depth explainer on marine ingredients' nutritional profile and why they are top performing in both carbon profile and nutrition. More can be read here."
Johannessen concludes that the key to all trends with marine ingredients, be they market or technical, is the capacity for these ingredients to contribute to food security moving forward.
"In 2020, based of FAO and IFFO data, marine ingredients contributed to the production of 7kg of fish per capital," he says. "With 30 to 40 million additional feed ingredients needed by 2030, there is space for all responsibly-sourced feed ingredients to support the aquaculture sector, whose growth is seen as a key to the Blue Transformation which is FAO is calling for."