Livestock producers across the world are working on making strides in various areas of management to become more efficient and sustainable.
One way to reduce the impact of carbon footprint is through enhanced nutrition and feedstuffs. By finding local feedstuffs, we can be one step closer to being sustainable and maintain nutritional value without hindering production, longevity, or animal health.
Grassa, a Netherlands-based company, can help producers with these efforts with a unique approach to forage processing that helps "unlock" the many nutrients and proteins tightly bound up in everyday, local grasses.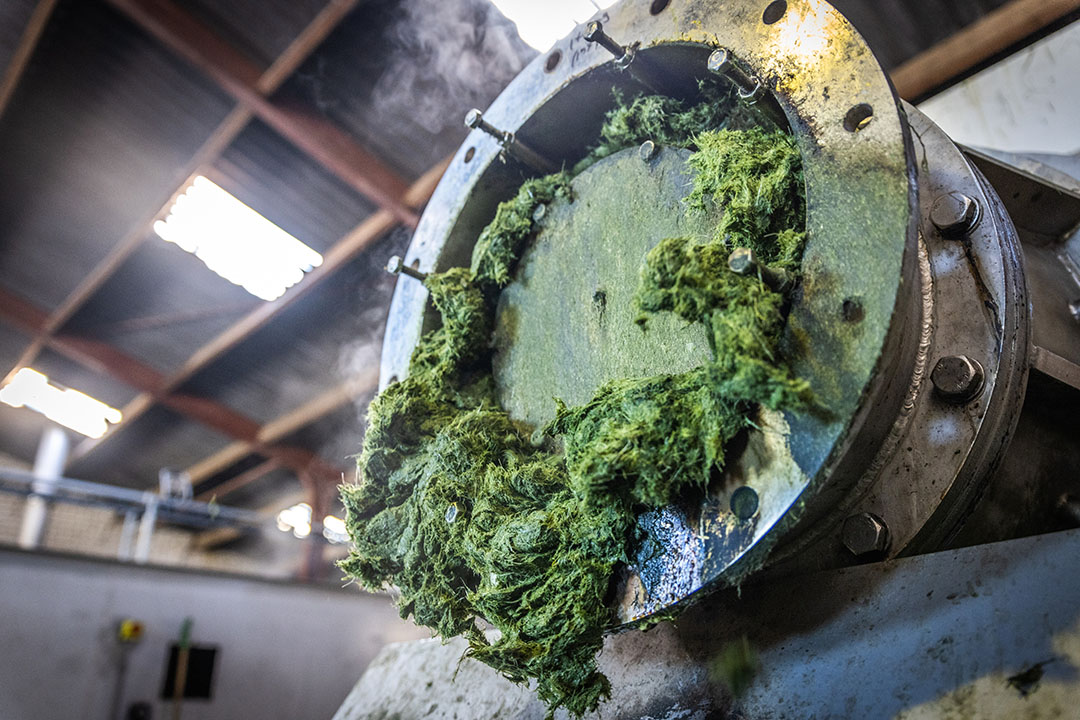 "The biggest advantage of getting the proteins out of the grass," explains Rieks Smook, Grassa CEO, "is that, suddenly, all the proteins in grass are accessible for a whole bigger group than ruminants. (This includes) the monogastric creatures, including big fish, chicken, our pets, and ourselves."
…getting content out of the grass which the cow otherwise would turn into manure
How does it work?
In simplistic terms, Grassa works by opening up grass by pressing and opening it. This fully exposes the nutrients and makes them more readily available.
What we're doing is getting content out of the grass which the cow otherwise would turn into manure.
"Then the cell content is pushed out and half of the proteins, the sugars and the minerals will go along with it," says Smook. "Basically all the soluble parts of the plants will be pushed away."
The next step is to heat the resulting grass juice, then filter off the protein. Another filtration will separate the sugars and the minerals.
"What remains is opened grass and the open grass is a very high quality roughage for cows. At this point, we can bale the open grass into round bales and within 2 weeks, it's fermented and becomes silage."
High non-detergent fibre
In addition to the dry matter, the resulting nutrient-dense juice can also be used in different rations.
When it comes to ruminant gut fill, the open grass provides a high non-detergent fibre (NDF) fraction. It provides potential for enough energy to be effective for high producers. Feed intake remains stable (some potential for slightly lower) compared to grass silage. In addition, passage rate is not impacted.
Opened grass vs Original grass
Smook notes, "Opened grass, compared to the original grass, has a high content of bypass protein, higher NDF digestibility and a 90% opened cell structure. In that sense, it becomes a lot more effective to cows than the original grass. What we're doing is getting content out of the grass which the cow otherwise would turn into manure. We're applying it more specifically and more efficiently in food and feed for monogastric creatures."
If a cow digests (normal) grass, it is only able to open 70% of the other cells
Application and nutritional benefits
In research trials, Grassa focused on mid-lactation dairy cows. However, as the product continues to be researched, the benefits at other stages of lactation will be researched. The lower mineral levels of opened grass could be very beneficial for dry cow rations.
When evaluating feedstuffs, understanding the impact they have on gut health, especially pH, in the rumen ensures the gut is fully functioning on a healthy level. Microbes in the rumen can still be efficient in digesting and maintaining the rumen stability.
From the current studies done through in-vitro research, compared to grass silage, both pH and volatile fatty acid production have had similar results. Opened grass has been a positive substitute to other products in the diet, such as soy. This could be impactful because soy is the main import for producers developing rations European countries.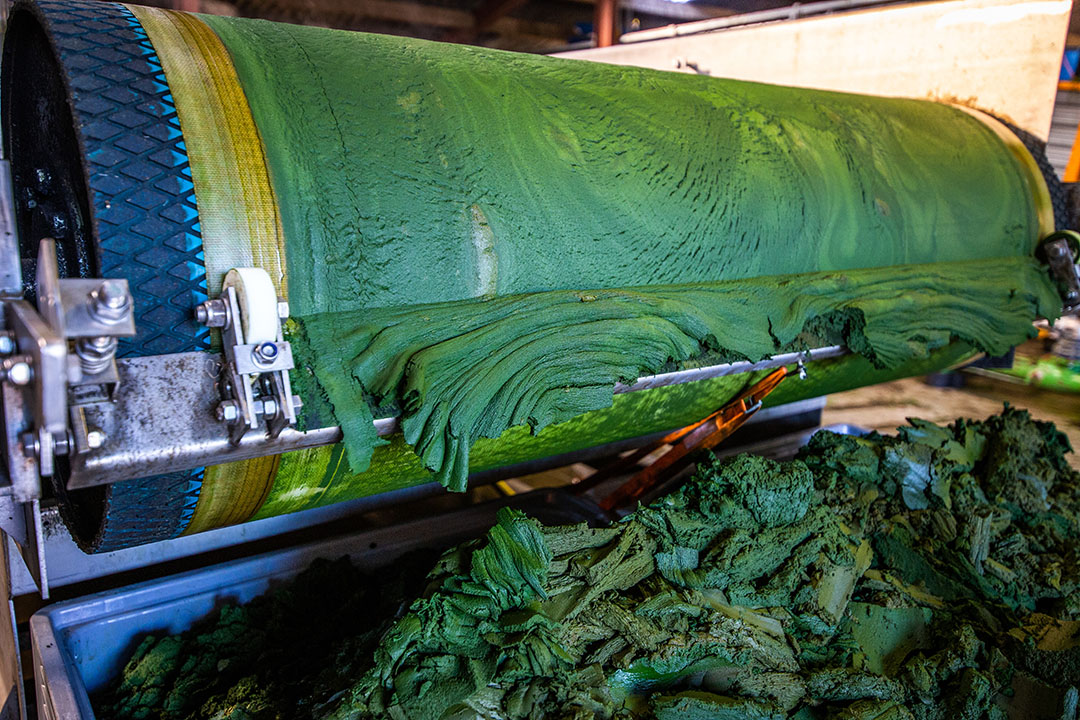 Sustainability through locality
Soybeans and soybean byproducts are common ingredients in dairy rations. They are used because they are a beneficial source of essential amino acids and, depending on how the soybean product is incorporated, can provide high quality protein, degradable, undegradable and soluble protein, energy, fat, and fibre. In addition, hulls provide digestible fibre and can extend forage supplies.
In European countries, opened grass can be more sustainable than soy products. By using opened grass and products, producers are able to use local feedstuffs.
"In addition to the opened grass we produce grass protein that, as compared to soy, is higher in quality as it has 17% more essential amino acids than soy," says Smook. "The digestibility for monogastric creatures of the grass protein is also comparable to that of soy. This would be a perfect local alternative for soy in the rations of pigs and chickens"
Opened grass also reduces the release of methane more efficiently than grains and soybeans because of its high nutritional efficiency with less wastage. Cows on opened grass rations will also emit less ammonia and phosphate.
The value of using local feed materials in sustainability efforts is huge in its own right. But it goes further. Local sourcing reduces the emissions from the transportation of imported and exported goods.
"If you can produce a local source of protein..you close the circle on your nutrition," says Smook. "…We intend to close the circle and give a boost to circularity."
Moving Forward
Grassa has taken the first step on research on digestibility in cattle and laid a foundation. It found more bypass protein can be immediately digested and utilised with a higher NDF digestibility.
"If a cow digests (normal) grass, it is only able to open 70% of the other cells," Smook explains. "We've opened 90% of the cells for the cow already, so it will have less difficulty opening up the rest of it and getting to the heart. The research is showing that despite taking out a proteins, sugars, and minerals, if you replace normal grass with open grass and you up to 60% then the production of milk and meat remains the same or may even improve, whereas the emission of nitrogenous gasses and the emission of more manure will go down with around 30%."