AB Vista launches online dietary fibre calculator
AB Vista has launched a free tool to assist in the formulation of animal diets. The dietary fibre calculator uses average values of global raw materials to calculate the dietary fibre content of finished animal feed. The user can enter up to 28 different raw materials, along with the daily total intake in kilogrammes, to show the fibre composition of the feed and daily fibre intake.
Menon's MrFeed gains EU certification
Menon Renewable Products has been granted EU certification for its feed ingredient, MrFeed, which allows the product to be sold to livestock and aquaculture operators across Europe. The company also announced that a feeder pig trial showed pig diets containing MrFeed Pro50 Sw, a functional feed ingredient designed for swine diets, showed decreased mortality and reduced need for treatment of disease without the use of antibiotics. Results showed that pigs given MrFeed at 5% in the feeder diet had no mortalities (vs. 16% mortalities in the control), and that swine on the MrFeed diet showed a more rapid return to classification as 'healthy', if they became ill. Furthermore, the pigs had elevated white blood cell and red blood cell counts, indicating an increased immune function.
Bewital agri invests €6 million in new fat-spraying tower
In developing special feeds for livestock, Bewital agri relies on spraying, mixing and encapsulation technologies. With the latest investment in a new fat-spraying tower, which will be operational later this year for the production of high-energy concentrates for cattle, pig, poultry and fish feeding, the company will be able to expand capacity and allow more flexibility with regard to raw materials and mixtures. The production of energy feedstuffs from vegetable fats has a long tradition in Südlohn-Oeding, Germany. A special spray-freezing technique makes various vegetable oils usable for the animal resulting in fine crystalline fat powders are easy to digest, store and process due to their high pourability.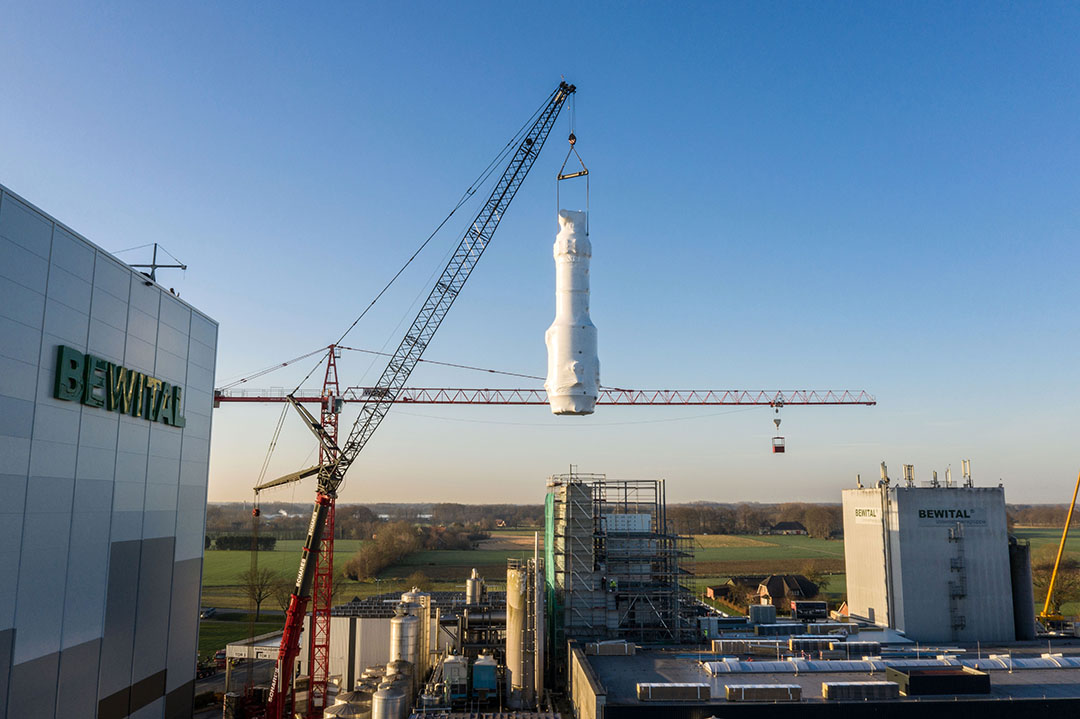 Evonik launches AMINODat 6.0 feed raw material database
Evonik's AMINODat 6.0 offers a database comprising more than 900,000 analytical results from over 18,000 samples of more than 500 raw materials with which livestock feed can be formulated. With the launch of the new product, the company can make the results available as a web application several times a year. In addition to the amino acid and proximate content of raw materials, the product also offers a complete set of amino acid digestibility coefficients updated and extended by the company's experts; fatty acid profiles of raw materials; quality parameters like antinutritional factors, protein solubility and content of reactive Lysine which indicate the degree of heat processing; biogenic amines, and; the latest revised amino acid recommendations for poultry, swine and aqua.
EU renews authorisation for Phileo Actisaf Sc47 for calves
Phileo by Lesaffre's Actisaf Sc47 has strengthened its position in the EU following a renewed authorisation for calves for rearing, from birth until 4 months. This reference yeast probiotic offers health and performance benefits for farmers. Research and field trials show that an analysis of trial data confirmed the benefits observed in calves include its support of rumen development, a reduction in digestive disorders, an earlier start of consuming concentrates and forage, assistance in a smoother transition from liquid to solid feed, and improved feed efficiency and zootechnical performance.
Bühler and Balaguer sign agreement for grain processing
Swiss Bühler Group and Balaguer Rolls from Spain have signed a collaboration agreement for the design and supply of SmartRolls and services allowing remote condition and performance monitoring of the rolls. The companies will work together in the development of the next generation of rollDetect built on the Balaguer optical measurement system and provide SmartRolls connected to Bühler Insights enabling improved mill performance.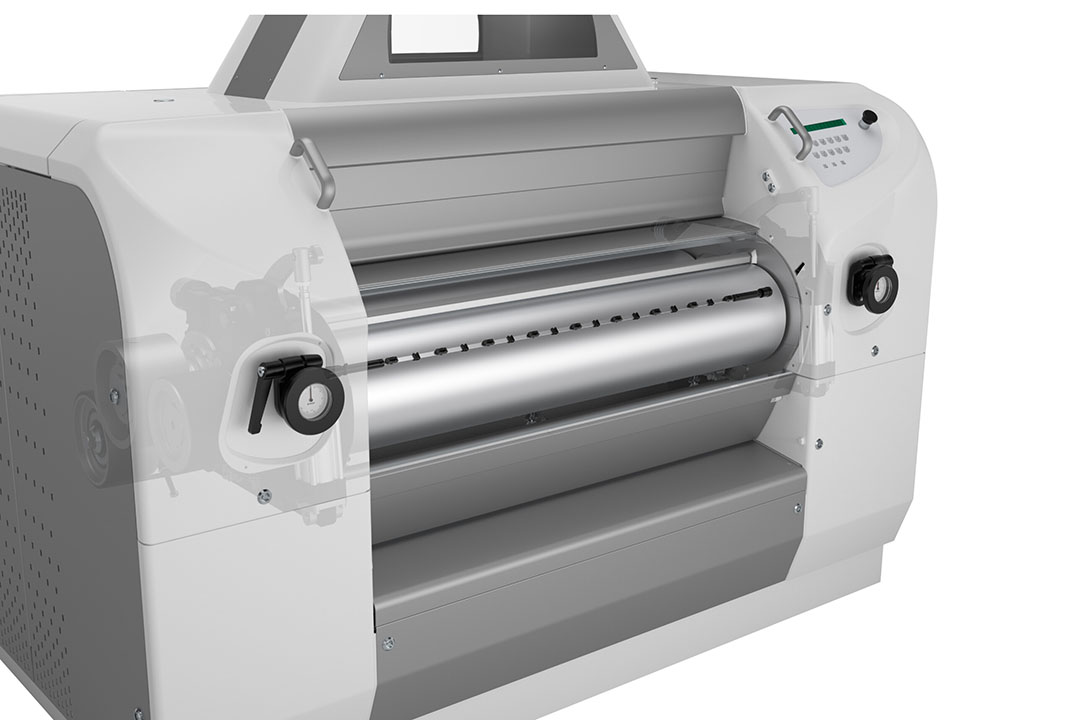 Deep Branch completes €8 million series A funding
Carbon dioxide recycling company, Deep Branch, has completed an €8 million series A investment round. Novo Holdings and DSM Venturing led the round, with participation from Total Carbon Neutrality Ventures and Barclays Sustainable Impact Capital.
Deep Branch addresses the sustainability of animal farming and the reduction of carbon dioxide emissions with their CO2-to-protein technology, creating a scalable path for a sustainable protein generation process from a waste product. Their ingredient, Proton, is a more environmentally friendly feed ingredient that will provide a regular supply of nutritionally optimal bulk protein.
The Series A financing will enable the completion of Deep Branch's Scale-Up Hub at the Brightlands Chemelot Campus in Limburg, the Netherlands, producing the first pilot-scale batches of Proton for full nutritional validation with Europe's leading feed producers, including BioMar and AB Agri. It will also enable the company to inform key engineering design work for its first commercial-scale production facility.